Lewis L. Orcutt Journal Writings 2017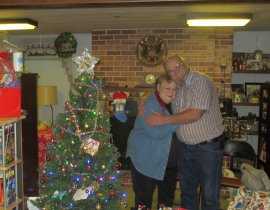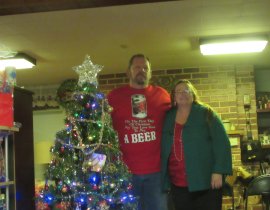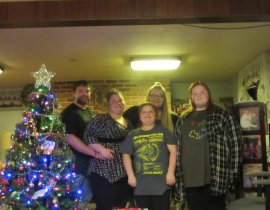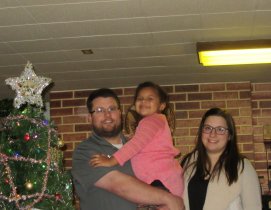 Christmas Eve 2016 at our house
30 April 2017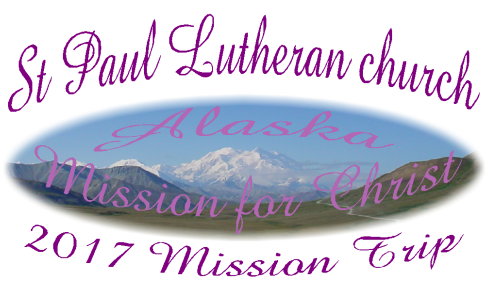 Matthew 11:28-30 28 Come unto me, all ye that labour and are heavy laden, and I will give you rest. 29 Take my yoke upon you, and learn of me; for I am meek and lowly in heart: and ye shall find rest unto your souls. 30 For my yoke is easy, and my burden is light.
Picture is a possibility I designed for a T-Shirt for our Alaska mission trip
This week started with our Alaska mission meeting and I found out I have raised enough money for my part of the trip. Praise God for that. Then started work on a Capital Campaign insert for our repairs needed at church. I hope it goes well. Had to fill the finch feeders as they were about empty so have a few eating and showing up. Was getting the camper ready and mowing completed for our visit to Crystals but found out it is postponed till May sometime. Picked up some bird food as it was gone also so we are good for awhile.
It is Thursday and has been a very busy week so far and been hauling mulch and such outside. Have some to unload and some plants to move to our rock garden. I have a good start with the rock garden with 3 spots cleared for three of the plants we have and have rearranged some of the rocks for them and a path to get around the garden. I have the mulch for the area around it unloaded so am ready to spread that tomorrow if the rain holds off some in the AM. It is so pretty with everything turning green and the flowers in bloom. Mema made my favorite supper tonight of pork steak in a mushroom gravy to put over rice and some Brussels sprouts. The Goldfinch have eaten about 1/2 of all 7 feeders in 3 days so there are a lot of them. When I let buddy out earlier there was just a yellow cloud when they took off. God has truly blessed Mema and me with a beautiful area to enjoy. The sun has set and the birds are singing there last song as the evening fades to twilight with a couple of them chattering as something disturbs them and then darkness and all is quiet in our kingdom. What a beautiful night! Now watching some TV with Mema and then off to bed. I did find a bleeding heart I thought was dead as I had not seen it for about 2 years in the weeds I let go but it is up this year and doing fine.
Friday morning and I slept in, it is 8 am how does that work? I went outside to try and move some plants before the rain started so just then the rain started. Go figure!!! It is very chilly here and now a little snow mixed with the rain. Oh bother! Was sitting outside but came in and turned on the radios for the net. Can't use the stair lift yet as they were testing it when installed and it went down but would not go up. I told them I was not so excited about that. Again oh bother. Mema is still sleeping and I better get the radios set up. Wow the snow is really falling now and some of the ground is white so we are getting more moisture that way.
Again a short journal week but was busy and got much done in spite of the rain and weather. Even some church work and repairs to the lawn mower and pole pruner. Did not get the mulch spread or plants moved so will get that next week. Better get moving and post and get to church so God bless, be good, do right, Love Papa, Dad, Brother, Cousin, Uncle and all Lew.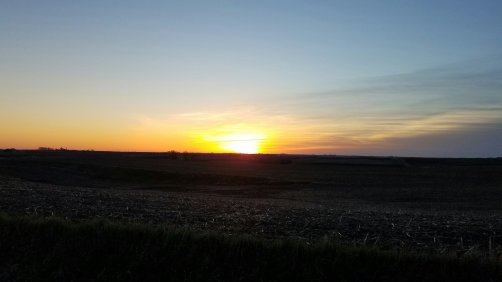 23 April 2017
Mark 13:35-37 (NIV) 35"Therefore keep watch because you do not know when the owner of the house will come back–whether in the evening, or at midnight, or when the rooster crows, or at dawn. 36If he comes suddenly, do not let him find you sleeping. 37What I say to you, I say to everyone: 'Watch!'"
What a beautiful Easter Morning sunrise we had last week: Praise God
Oh my what a busy week this is. Made some repairs to my old Toro self propelled walk behind that our Toro shop could not get parts for so I just made some and repaired others. Had to get a new magneto for the lawn boy mower so when that comes in all will be running again. Worked on bulletin inserts and info for our mission central visit for our church. We had another Alaska mission meeting and that progresses so slow it seems. Now need to run the Ranger in for some brake and exhaust work as it is noisy and a brake is sticking. Oh bother. It is overcast and rainy today and I mowed the bank which is always a challenge but the mower worked well so the homemade part and repaired plastic part is working well. I ordered a stair lift for mema to use on our downstairs steps. It is the Bruno. We got the drawers out for the camper for mema and she has them ready to go out I believe so one small thing accomplished. Got the lawn boy mower running good again so now all are good to mow. I got some new shoes and socks today so am good for a while on them. The rain has let up and there are more Canadian geese on the pond island so that is exciting.

Wednesday night much rain with some hail and tornado warnings but we just got rain and not even wind. Just over 1 Inch of rain. We have been blessed with no bad storms here. Working very hard on the yard and it is still way ahead of me.

Thursday showed up and the hay door at the barn is repaired and closed again so that is done. Ran mom to the clinic to get one of them heart monitors put on for 24 hours to see if we can figure out why her pulse goes wacky high like to 200 beats every so often. Had my board meetings at church tonight and was able raise a few donations for our AMC mission at them so yay. Picked up some frappes for mom afterward and then home and off to bed.

It is Friday and more yard work going on. Cleaned the corn tree area and my area of saplings and brush and now will add mulch again. Have to run the heart monitor in for them to read so will get some mulch then. Got another load of mulch and finished the corn tree and a small part of my area
It will take another 2 loads or more to finish mine then just several more to go.

Saturday morning and went to table talk and then picked up some groceries and home to work. Several hours trimming self start water shoot trees and boy are they a mess. One full load to the city brush pile but many more to go. In all the clean up I did find an old bleeding heart I thought had died but had struggled and survived all the weeds and things trying to stop it's growth. Did a little mowing and then decided to call it a day and just rest. Better get moving and post and get to church so God bless, be good, do right, Love Papa, Dad, Brother, Cousin, Uncle and all Lew.
16 April 2017
Deuteronomy 32:3-4 (NIV) 3I will proclaim the name of the LORD. Oh, praise the greatness of our God! 4He is the Rock, his works are perfect, and all his ways are just. A faithful God who does no wrong, upright and just is he.
Mulch filled Kidney area flower bed and looking better when the grass is filled in and area around cleaned.
Maundy Thursday and no journaling so far this week. It has been a busy week with much accomplished. Got a tetanus shot and completed all my medical forms for our mission trip so now just need to get them notarized. Worked on the paper folder at church took care of some more of my support letter donations. Wow the Lord is sure taking care of them. Have been working in the yard every chance I get and it is going nice so far. The rhubarb is ready to start using so it is time for some rhubarb/raisin sauce. MMM Good on ice cream or just by itself. Cleaned up the patio and rearranged it all so now it looks really nice. Got rid of the three seat glider swing so gained a lot room there. Cleaned out the kidney and corn tree flower beds and ready to haul mulch for them. I see the Goldfinch are back so need to clean out the finch feeders and fill them with new food? Picked up a load of mulch and spread it on the kidney area. Then off to Maundy Thursday service.

Wow Good Friday and slept in till 8. Picked up another load of mulch and spread it around. Boom, kidney area done. Tenebrae service at 1:00 and was it great to hear and share the passion of our Lord. During the service the sky turned black and we were given his life giving rain just as he died to shed his life giving blood for our sin to give us life everlasting with Him. Mom did her spaghetti and meatballs with garlic bread and a salad for supper and it was really good. Now relax TV with Blue Bloods and then off to bed.
Let's see what day is this, sort of lost track this week, oh yes it is Saturday. Up early at 5 AM and having my morning coffee. As the day dawns it is still overcast so we could get some more rain. We could use some more to fill the pond to the top finally, although it is back to the highest it has ever been. Mom has been having a tough week so hope that gets better. Her back is really bothering her and her oxygen goes wacky from time to time. Keep her in your prayers. Out to clean and fill finch feeders and found most of the new ones are junk. Repaired two old ones and threw the new style away and will get others. Got 5 others and they are together and filled so those should be good for 4 to 8 years so good for awhile. Finches are already on them. Leftover spaghetti for lunch and now just rest awhile then back to work. Tried to start the push mower but no go. Oh bother. Took a short nap and then tore the mower apart as it had no spark. No go so will run it in for repair. Made grilled steak with potato salad and some Mac and cheese for supper.
Easter morning and off to sunrise service so have a blessed Easter as He is Risen. God bless, be good, do right, Love Papa, Dad, Brother, Cousin, Uncle and all Lew.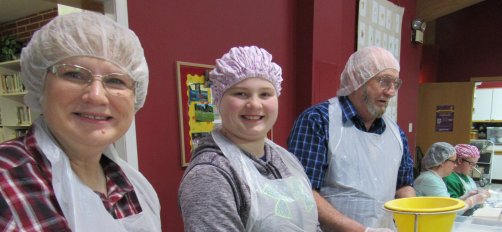 9 April 2017

Deuteronomy 10:12-13 (NIV) 12And now, O Israel, what does the LORD your God ask of you but to fear the LORD your God, to walk in all his ways, to love him, to serve the LORD your God with all your heart and with all your soul, 13and to observe the Lord's commands and decrees that I am giving you today for your own good?
Mercy Meals picture of us packing meals for the Orphan Grain Train. Our Saturday crew was the largest they ever had
It's Sunday morning and once again here is Lew. Made it to church and Sunday school. Then some of Mc Donald's special Frappe drinks for mom today then home to help her with a meal for my Bday. Lots to do there and then Mom took a small nap and Tammy Ben and I played some yatzee. Then everyone came for supper and it was good and we did gifts with a good visit and off to bed.

Monday brought rain again and it is sure welcome as sub soil moisture is way low. Got a letter log made for the support letters to log what happens. Finished the tri folds and went to town and posted them. Picked up three more support letters so now four have mailed back and am anxious to get together and open them at church. Picked up some groceries and some more Geritol as it is about gone. Checked in the arms net early and then the Swan 258 gang after I got home. Conditions still not good for the radio. Did all the party dishes and picked up some to help mom. Rain let up some but still overcast, trees starting to bud and some flowers are up. We had rain today but only about 1/4 of an inch but the pond is back where it was last year. There are many little ducks on it and even a pair of Canadian geese nesting there. Tammy left her smoking charger thing here so need to mail that to her tomorrow. We really enjoyed there visit here. The phone battery charger thing Brad got me only charges my phone about 1/2 way. Maybe it gets better as you use it. It will be good for emergencies. Monday and full sun out, what a great sight. Radio is on and I am checked in the arms net so my day is starting. Had a breakfast burrito for breakfast and my Geritol so good to go for now.

Tuesday here and a busy day for me. Got more support letters in so will go to church tomorrow to open them and see what support they are. Made a thank you card to send to all the people that gave support of any kind. Did a letter to our church scholarship committee to see about funds to help our mission trip. Did some T-bone steaks for supper along with steamed veggies and my special potatoes.

Week has been real busy and Wednesday and Thursday passed an Friday has arrived. Got the downspout on the garage fixed and back up. Did four of our solar outside lights up and running again. Made a town run for some more oxygen for mom and picked up the portable concentrator to try for the weekend. Put all the new registration tags on all the vehicles so they are good to go for another year. Church cleaning tomorrow so I have decided to work on the outside things that need cleaning and trimming. Faith will be here tonight to make the Christmas cookies for mema so that will be done. I see the overhead haymow door at the barn is open as the rope must have broken. Another thing to fix. Oh bother!!
Saturday came and went and did much trimming and such at church and that was fun but sort of wore me out. Guess I can't go as strong as I used to. Today is Palm Sunday and I will be taping the service so that is going to be fun as all the children will process in with the palm branches. Guess I better get going to things set up for the taping. God bless, Be good, Do right, Love Papa, Dad, Brother, Cousin, Uncle and all Lew.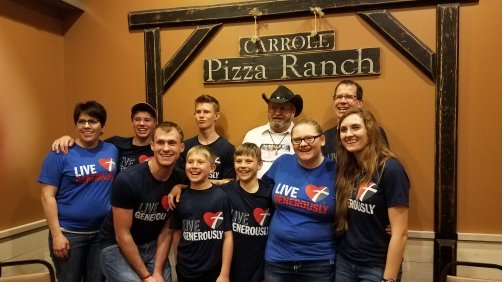 2 April 2017
Deuteronomy 6:4-5 (NIV) 4Hear, O Israel: The LORD our God, the LORD is one. 5Love the LORD your God with all your heart and with all your soul and with all your strength.
Picture of our mission trip gang busing tables at Pizza Ranch for a fundraiser for our trip to Alaska, such fun.
Start to the week is over cast and heavy and I need to run Buddy to the vet for his shots. Why did I schedule them early on a Monday morning. Had our Alaska mission meeting yesterday and got about half of my support letters stamped and sealed with much talk about many things but not much done. Not sure how that works. Finally finished all my mission support letters and got them in the mail today, Monday, 240 of them total. Took buddy in to the vet early for all his shots and he was kind of sick for awhile afterwards but seems ok now but really tired. Been a busy day but not much done. Took a short nap with mom and did an omail to Crystal. Did some of my lentil soup for supper with some small additions for mom and it was really good.
Tuesday morning with the radios ready for net. Did the dishes this morning so that is done for now. Pictures posted at Drop box of us at mercy meals but they want a monthly charge to join so will not see them there I guess. Did see a couple on Face book but not many of the Carroll bunch. I did send an email to see if there was another way to see them but no response. That is how it works I guess. Checked in ARMS but very poor conditions yet. Fed buddy and the birds and need more bird food as we are out. Got an email back and Mercy Meals will put the pics on CD and mail them to me. Wahoo. Headed to town for some things mom needs and the bird seed as we are out of that and some milk so checked on the expedition for sale there but they are asking to much and it needs some pinion bearing work and so on so will just put some in the one we have and keep on going. Mom is doing a turkey sandwich spread for sandwich to have with some more of my lentil soup for supper tonight. Ran out to chase the birds away again to change there roosting pattern. Put glue on the door trim of the expedition to keep it from coming clear loose since I think I should keep it. Made brace to hold the trim tight till the glue dries, hope that works. What next?

Wednesday here and have garbage set out for pickup and the radios warming up. It is raining at 41 degrees and we have 19/100s of an inch so far. The water is around the island at the pond and have a pair of geese nesting there with several different ducks in the water and even a blue crane the other day. That is so cool. The trim I glued on the expedition seems to be holding but will leave the support a little longer just to make sure. Rain still falling so outside work is a bust, bummers. Hee Hee!! 1/2 inch rain so far it appears spring is here.

Thursday and wow about 1 + inches of rain and the pond is almost to last year's levels but it can still fill beyond that. How exciting is that. Even more exciting is mom beat me up today and we had a good visit, breakfast together, and watched good morning America together. Great fun!!! Did a little more work on the expedition. Mom is doing one of my favorite meals today, chicken thighs in her rice and mushroom gravy. Steamed veggies with it um um good!!! Still overcast today and the rain has let up some but we can use some more yet. Wow and the supper was really great as moms cooking always is. Redid the addresses for the 6 support letters that were returned and will resend them. We watched a little TV and then off to bed.

Friday is here and sort of blah for some reason. Slept in till 7:30 so maybe that is why, the day is half over. Loaded the dishwasher and the radios are warming up. Checked in the ARMS nets and then went to town to check on some things for the expedition and mailed the 6 returned support letters. Checked on the rhubarb and it is up and ready for me to clean around it for a good crop. One downspout on the garage is down so will need to do some work on that. Some old dead tree branches fell so need to clean that up also. Time to get busy. Tomorrow will be a busy day. Blue Bloods over so now bedtime.
Saturday came and had much to do. First tried the ARMS net but not a soul could I hear. Then some breakfast and some cleanup work and to town for some repairs for the drain down spout on the garage. Picked up the mirrors for the expedition and home for repairs on the downspout. Made some lunch for mom and me and a little rest. Picked up fallen tree branches and hauled to brush pile. Then I helped mom with the goulash surprise Bday meal for me tomorrow. It was a big feat as we never made such a huge pot of goulash for twelve people before. Just got a call from Tammy and they are coming here tonight so how exciting is that!!! It was a fun time and a good visit and I stayed up to late so am sort of tired this morning. Had some rain last night but it did not register in my gauge. Guess I better post and get to church. God bless, Be good, Do right, Love Papa, Dad, Brother, Cousin, Uncle and all Lew.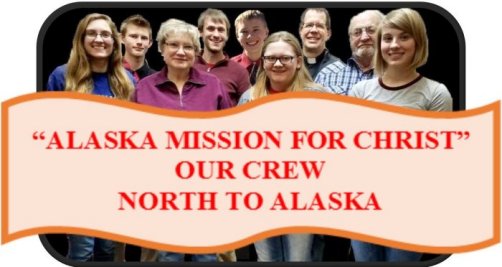 26 March 2017
Deuteronomy 4:9 (NIV) 9Only be careful, and watch yourselves closely so that you do not forget the things your eyes have seen or let them slip from your heart as long as you live. Teach them to your children and to their children after them.
Picture is of our Mission trip to Alaska that I made for a T-Shirt transfer for us to wear together.
It's Sunday morning and once again here is Lew. Been sort of lax on my journal writings. Some I would write and then not post. We skipped the kids coming to make cookies yesterday as mom still was not fully recovered from her Colonoscopy. I made an iron rich supper so maybe in that way I can help some. It is starting off kind of overcast but the week is going to be in the 50s they say or maybe even the 60s. I have one group of the return envelopes to finish for my support letters and then just stamp and stuff left. That has been a big undertaking but will be lots of fun I think. Could not find my old blue duffel bag but Matt said he had an olive drab one I could use. He joined the AF when they changed from the old blue to the new camouflage outfits so his was the camouflage color. So far it has reached 71 Degrees today and have the radios fired up for the Vintage sideband, Heathkit, and Swan Nets. Checked in the vintage sideband and Heathkit so far and just waiting on the Swan net. Mom is napping as she is still kind of wore out but hope all the Iron diet and stuff I am trying will help some and maybe even get back to no oxygen needed. I put it in the Lords hands.
Monday here and checked in the nets and worked on some iron and vitamin D stuff for moms diet. Getting ready for our Pizza ranch work fundraiser for our Alaska Mission For Christ mission in June. Have my boots shined and the T-Shirt ready for tonight so am good to go there. Bulletin inserts for the weekend are printed so done with some things. Will go a little early tonight and drop them off at church and then pick up the envelopes I need to finish the return envelopes for my support letters. Sure is a lot of things I have bitten off to do. Phone is going great for now. Tammy should be here soon so will get to visit some before I have to leave. Temperature is in the 60s and getting very warm for March in Iowa so that is really different. Went out and fired up the old Rambler and it started and ran very well. Had to run outside quick as the starlings just came to search for place to roost for the night and I don't want them here. They show up by the hundreds in a group so I just spend a week or so in the spring banging on pans to change there pattern. They carry way to many problems with them like sleeping sickness and such. Just got the portable Inogen oxygen concentrator going for mom tonight so will see how that goes. Called my little squirt and she is on the way to take mom to Pizza ranch tonight.
Tuesday morning and table busing last night went really well and we had lots of fun even got a picture or two. Tammy spent the day today also and then decided to spend the night tonight also so it was a fun day. She took some good pics, we had a nice visit and then I made us liver and onions for supper. Um Um good!!! Then we had another good day today and then vespers with our handouts was fun. It was the nail tonight.
Wednesday night and had to run mom to the hospital at midnight. She had what is known as impacted bowel I think. Anyhow they fixed the problem so mom is feeling better.
Thursday and I am wore out and slept till 9 and then to town for some laxative items and other needs. Had some lunch and then checked in the Swan 258 gang net, band is poor but some better. Really beat today so took a little nap with mom. Now on to supper. Just a simple one tonight of hot dogs with potato wedges and some steamed veggies. Mom is not feeling so good she says and not sure if there is still a constipation problem or just exhaustion from all the Colonoscopy and things. Supper is over and it was good and had to chase birds away again so now some TV. Well this day is over and it is bed time with the temperature getting some warmer.
It is Friday and we got a few 100s of an inch of rain overnight. Hope we got more over at the pond.
Checked into the ARMS net and conditions still poor. Heard only 3 signals I could read. It is 43 degrees out and overcast so might get more rain. Had to chase the birds away again. They want to settle in about noon and again around 5 pm. Very heavy overcast day and that makes me tired. Mom and I had breakfast late as I slept in till about 8:30. Off to town for our taxes and they are signed and in the mail for another year. Picked up some stuff for mom while there. Saw a large flock of wild turkeys across from the pond so that was neat. Now maybe a small nap with mom. Nap over and had a call from Crystal so had a good chat there. Misty rain but very little accumulation and is nice Temps but the dampness makes it feel cool. Doing a special supper of boasted chicken, American fries and a special salad. Hope it turns out good. So much for supper, the chicken was dry, the potatoes burnt, but the salad was good. Bummer! I guess I will do that different next time. Up early tomorrow and going to Mercy Meals to pack food for them.
Saturday morning and at church waiting to head out for mercy meals. Mom and I had breakfast early this am so that was a good start to the day. Left Carroll at 7:30 and got to Faith Lutheran church at 9:30. Had small wait and then some information on what they do and then to work. We were bagging meals that feed 6 people per bag. Oh my that was so rewarding and fun. I am so glad I went. We finished at about 12:20 and then had lunch at Perkins and headed home and got back at 3:30. Oh yes we had to wear caps and aprons while working. Mom made us a great supper of chicken Alfredo with steamed veggies and a small loaf of bread. Then we just vegged and watched some TV. Got my phone figured out pretty good. Well I better get moving and post as I am taping the sermon today so God Bless, Be Good, Do right, love papa, Dad brother, cousin, uncle and all Lew.

19 March 2017
Matthew 18:12-14 (NIV) 12"What do you think? If a man owns a hundred sheep, and one of them wanders away, will he not leave the ninety-nine on the hills and go to look for the one that wandered off? 13And if he finds it, I tell you the truth, he is happier about that one sheep than about the ninety-nine that did not wander off. 14In the same way your Father in heaven is not willing that any of these little ones should be lost.
Picture of the wetland island filling with water and geese
Well it is Sunday morning and once again here is Lew so let's get moving for our Lord. Did the whole journal last week from my phone so will do that again as it went well. Snow storm predicted today but nothing so far so we will see. Been helping mom with her chicken and dumplings and boy does it ever smell good. And it was good and I ate way to much so am stuffed. Snow came during the night, we got 3 1/2 inches but went to town to work on a bulletin insert for this weekend. No drifts or ice so the drive was fine. Temperature is about 13 degrees with no wind so that is nice also. Sure have not had any winter this year. What a difference a day makes, 24 little hours. One half of the printing is done so180 sheets left.
I did printing at home for another insert and then did Chuck steak, corn on the cob and my special potatoes for supper. Started the printing of my support letter as I need to sign them all, fold, stuff and label them plus put an envelope in them for returns to us. Whew I am wore out.
Tuesday morning and the sun is out very brilliant and what a beautiful day. I am signing and folding my support letters so that is a long process. This month is unrealistically busy, is that a word even?
Wednesday here and started the day getting the garbage out, printing some labels, checking in the ARMS net, printing the last of my support letter, loading all our pop cans in the van to return, feeding buddy and letting him out, and it's coffee and nap time. Hee Hee! Wall to wall sunshine today so it is a pretty day but chilly. Fed the birds and squirrels so they are happy. I am getting this phone figured out so that is fun. Mom's Dr appointment went well so now all is good for her Colonoscopy this Friday.
Working on setting up emails to Mema from my phone while I am in Alaska. I can do it pretty easy but it is rather small using the desktop. I will make it work and then I should be able to do almost everything from my phone. Now off to Wednesday vespers. Have the Carillon set for more volume so hope that works tonight. Mom is really worried about her Colonoscopy so am saying a small prayer for her tonight and always. Pastor and I said one after the vespers service. The robe handout went well and we had a good taco bar afterward. Mom and I watched some TV and now off to bed.
Thursday morning and the temperature is warning up with a start for the day at 30 degrees. Up early and warming up the radios and getting ready for the day for all the things mom needs to do to be ready for her tests tomorrow. Spent the day helping mom with the chores to get ready and made an Alaska mission T-Shirt. Will make another as I got it a little crooked. Then started the envelope stuffing for my support letters. Mom is worried about tomorrow so am saying a little prayer for her.
Friday morning and up very early for moms doctor appointment for her Colonoscopy. I am braiding her hair for her and then off to the hospital. Not a very good braid job but I tried. Got here and tests done but then was a 3 hrs wait. Watching Blue Bloods while I waited. Finally mom was in and back out and all was good and they found no problems and what a relief that is. Mom was pretty exhausted so just rested the rest of the day. I put together some letters and then went to table talk and that was about my week so will get posted. God bless, Be good, Do Right, Love Papa Dad, Brother, Cousin, Uncle and all Lew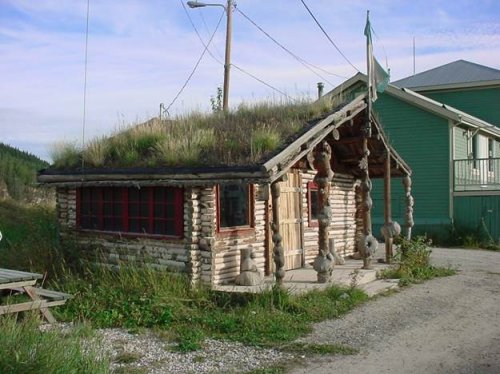 12 March 2017
Numbers 13:30-32 (NIV) 30Then Caleb silenced the people before Moses and said, "We should go up and take possession of the land, for we can certainly do it." 31But the men who had gone up with him said, "We can't attack those people; they are stronger than we are." 32And they spread among the Israelites a bad report about the land they had explored. They said, "The land we explored devours those living in it. All the people we saw there are of great size.
Picture is from our Alaska trip in 2012 for our 50th wedding anniversary
Going to write some journal things here on my phone to see how this will work for using on my Alaska mission trip. Will just be random stuff so I am able to learn how to use my phone. Will sure be able to do a lot of things when I get this all figured out. Can even record here if I want or need to. Will email them to me to post for the week journal.
Today is very warm for here in Iowa at about 70 degrees with a strong wind. Went to town early to pay some bills and set up an ATM card for my Juno but that did not work so will just look at other ideas. Watching the news and having some coffee now.
Thought we would get some rain today but it did not come. We need some more to help fill the pond in the wetland. The water is around the island again so that is nice. Mom had some bad leg pain last night like a Charlie horse but it is better today.
Did some printer work and see we need to order some ink. Need some at church also so better look at that and get it ordered also.
Got the ink ordered now the rain is coming the way it looks. Also this may work well for Alaska. Wow 1/2 inch rain with hail and just starting. Got the dishes done for mom and was that ever a big load. Storm is mostly past and almost 1 inch of rain with some hail but not much hail here. Storm pretty much over and had lentil soup for supper and watching the voice.
Busy Monday and this may work well as I can type some during the day. Now some news and then bed. Nite Nite!
Tuesday morning and the sun is up and I am headed to the vet with buddy to get his teeth cleaned. Well not this second as I am not texting and driving! Only dummies would do that. Just having a little coffee before I go and while he is at the vet I have some work for church that needs doing. Snow is all gone again and we got 3/4 inch of rain with wind gusting to 45 mph last night. It blew our patio furniture over and ripped a downspout off the garage.
Got buddy to vet but could not go in with him so did some of the church things and then back but could not see him till after lunch. Bummers!! I held him on my lap till he went in so hope that was good. Am on the ARMS net right now and the computer needs an update, how does that work? I use the computer for my logbook and it seems you turn it on and it wants to do things it's way. I use it also for the chat room I added to our ARMS Web page.
Well back in for buddy but was to early they said so did some more things at church. They said I could get him at 1:30. I am to anxious I guess but had a nice visit with Russell at church and got all the wireless lapel microphones set up and working well. Not sure why people always want to turn the knobs and move the slides on the mixer. Got buddy home and he sure was happy to see mom. We couldn't give him any food or treats so he is not sure of that but he can have a little food tonight and then back to normal tomorrow. We had turkey with gravy over toast for supper and he got a taste of that and then some of his own but very little.

Wednesday morning and I slept in till almost 9am. Got the garbage out and fed buddy, then checked in the arms net. Now coffee time and had a nice visit with Tammy on the phone. Weather has cleared up some and the really severe weather has passed for now. The posts from here on my phone are working well so this will be a big help for my journaling. We will see how I can use it on our Alaska mission trip also for this and for daily posts to my ARMS group. Tonight is lent vesper service at 5:30 and we will be handing out the betrayal pouch to represent the 30 pieces of silver for the night our Lord was betrayed. It was Dark Gethsemane and they took our Lord away. Got home after vespers and mom had great supper ready and that was so neat. Helped her some and then just some TV. Let buddy out at bedtime and the opossum was in the bird feeder again.
Thursday is here and the handout of the betrayal pouch last night went well but the CD music for the service was terrible so will need to work on that. Checked in the ARMS net and the chat room and then the computer crashed but got it all up again. My verse is Matthew 17:2 for today. Open up the book and take a look. Helped mom by doing the dishes and now waiting for the Schwan's delivery to get here. Finished all my agenda and things for our board meeting tonight so good to go there. Got a text from my little Mel and they now have a puppy, a Corki welsh herding dog. What a great dog that is so now just need some sheep for it to herd. Board and council meetings done and home with mom again. They went well and we got much done. Just watching some old Carol Burnett clips and then off to bed.

Friday now and could not sleep in so got up early finished the taxes to take to the accountant. Kind of late this year with that. Oh well got the radios on for the net and then take buddy for his haircut. Will try and do some church work while he is there. Chill is in the air again with a temp of 12 degrees and wind chill of -5 degrees so winter has returned to Iowa. It is overcast with a wind out of the North at 18 gusting to 23 mph. Have tried several tests with my phone to an email but it works funny. Will make it work some how like I like it! The radios are going but the ham bands are dead so maybe no checkin today. Bummers! Got buddy in for his haircut and the taxes turned in and the church audio set up. Still chilly! Had bird in our fireplace again but got it out ok and turned it loose outside. I think it was one of those poopy starlings bit it is a life. Downstairs watching TV an it is chilly so turned on the small electric heater and covered with my blanky to watch the news. Brats, tator tots, creamed peas, and special bread for supper. Mom is doing her special German creamed peas. Um Um!!! Good! Then just vegging with TV and Blue Bloods and off to bed.

Saturday here and up early with much work on our mission stuff then off to town for some groceries and a small amount of work on the wireless system at church. Now a little journal writing and then some lunch. We got a little snow last night but just a heavy dusting not enough to even worry but more coming is the report. Mom is not feeling well today and been that way couple days now. She felt like throwing up last night so must be some of the flu stuff again. She used Virgin olive oil on her peas and it gave them a very funny taste but it did not affect me so not sure if that could be it. Going to church now on this Saturday night and again on Sunday morning to finalize all the audio settings and then it should all be good. This night went well so now will just be checking tomorrow for Sunday and then write down all the settings and should be good. Time to post and get going. God bless, Be good, Do Right, Love Papa Dad, Brother, Cousin, Uncle and all Lew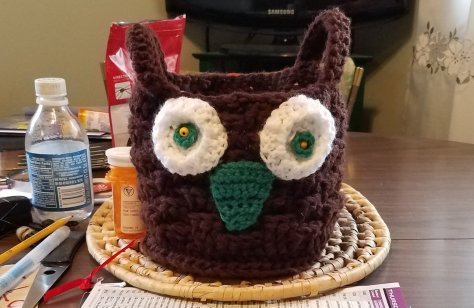 5 March 2017
Numbers 11:21-23 (NIV) 21But Moses said, "Here I am among six hundred thousand men on foot, and you say, 'I will give them meat to eat for a whole month!' 22Would they have enough if flocks and herds were slaughtered for them? Would they have enough if all the fish in the sea were caught for them?" 23The LORD answered Moses, "Is the Lord's arm too short? You will now see whether or not what I say will come true for you."
It's Sunday morning and once again here is Lew. Well here goes another week and the picture is of our new table centerpiece. It was crocheted by our precious Crystal and it is the cutest thing. After some debate and changes we decided it would sit in the center of our table and hold buddies treats for when he does good and for the tricks he does.
Has been sort of slow this week again but did get my support letter all done but just an update on the picture of our crew for the top of it. I printed and posted our church tri folds and did the bulletin insert for Sundays bulletin. There will be one of the inserts each week till Easter. The temperature has cooled off some but still not bad for this time of year but will be back in the 60s this week they predict. Had some problems with the paragraph format just now and not sure why or how that happens but the program wants to format its way no matter how I set it. Technology is a real pain and serves no purpose whatsoever.
Have the taxes almost done so I better get moving it is already March. Seems like I am getting slower all the time. Checked in the ARMS net a couple times this week but needed a relay in each time. Fixed the wireless microphone receiver for the hand held mic's at church so now there is no hum and they sound loud again. Worked a lot with the new cell phone and am getting it figured out and it may be really good for things like the Alaska trip to stay in touch with home. It does many things but again it is new technology and that is a problem for our society today.
Had buddy to the vet this week as he is not himself but they found nothing wrong but he has lost about 2 lbs which is a lot of weight when you only weigh 12 pounds to start. Blood and all tests came back normal so have set up for next week to get his teeth checked and cleaned. He is such a good puppy so hope all is ok.
On the 1st of March, Ash Wednesday, we handed out the cross for the beginning of lent and the next Wednesday vespers 8 march we will hand out the betrayal pouch of silver, then will be the mockery robe, then the nail, followed by the dice and finally the vinegar sponge. It was a very exciting time but may have many left over the way it looks so far.
Made it to Bible study on Saturday and we are on Elijah and Elisha and is it ever powerful. Then printed off the bulletin inserts for this next weekend so that is done. Did a few town things for Heathers Bday and then home to get ready for the kids to come. Fed buddy and the birds and it is really warming up and is at 50 degrees already today. Did a little straightening to help mom some and got the bed ready for Ben & Tammy for tonight. Am really excited to see them with the good news we have for them. I think all family that is close mile wise to us will be here today so that is good but will miss Matt and family. I really miss them a lot. Also our little Crystal will be missed but have her here in our heart.
The Birthday party went well and we had a great time and visit and the weather was beautiful at about 60 degrees out so could even get outside some. I hope everyone really enjoyed it as much as I did. well I better get moving so God bless, Be Good, Do Right, Love Papa, Dad, Brother, Cousin, Uncle and all Lew.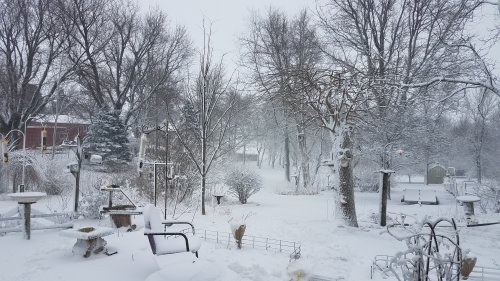 25 February 2017
Leviticus 6:12-13 (NIV) 12The fire on the altar must be kept burning; it must not go out. Every morning the priest is to add firewood and arrange the burnt offering on the fire and burn the fat of the fellowship offerings on it. 13The fire must be kept burning on the altar continuously; it must not go out.
Again not any written for the journal but was busy all week. Had some snow as you can see so was busy getting that moved to get out.
Spent the week working on our taxes and that sort of stuff so kept busy with that and other paperwork that needed doing. Checked in the ARMS net off and on so that was fun but the bands are still not well. Got 8 inches of snow so was digging out from that and had to dig a spot for our puppy to go to the potty. Hauled two more loads of brush before the snow hit so did get some done there. Clearing all the snow and ice off the vehicles one of the wipers on the mini van bent or broke so now need to look at that. Probably bent getting the ice out. Temps have all dropped back and winter has returned to Iowa. Also need to look at the overhead garage door as some snow is blowing in and it looks like the seal is bad on the bottom at one end.
The new cell is working well and I am still learning how it works so the old mind is getting some new exercise. It also works 2 to 4 days without a charge so that is a big improvement over charging my old generic one every night. I guess it is pretty Techy for all the low key stuff I do with it but it will be nice when I am in Alaska if I decide to go. Still working and praying on that as mom is not feeling so good yet. May enlist one of the kids to stay here just in case if I do go.
Did a bulletin insert for church for our Cross lent handouts and have the check off list ready as we do them. That starts this next Wednesday so hope it goes well and we get them all handed out. If not maybe we can take some to Alaska to give to the families and children there.
Did us some boneless chuck steaks for supper last night with some tater tots and mixed veggies with black beans and it was a really good supper. Mom and I watched some TV and then went to bed. So much my journaling abilities so will just sign off and get going. God bless, Be Good, Do Right, Love Papa, Dad, Brother, Cousin, Uncle and all Lew.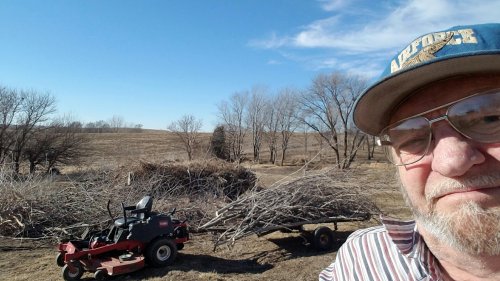 19 February 2017
Matthew 8:25-27 (NIV) 25The disciples went and woke him, saying, "Lord, save us! We're going to drown!" 26He replied, "You of little faith, why are you so afraid?" Then he got up and rebuked the winds and the waves, and it was completely calm. 27The men were amazed and asked, "What kind of man is this? Even the winds and the waves obey him!"
Busy Week for me! The brush pile is growing for the city after my 5 loads of trimmings and many more to come.
Well here it is Friday and another week about done and zero journaling done. Did much outside work and trimming for the spring and it is getting done somewhat. Saws are all running great and got my support letter for the Alaska mission close to done if I am really going to do a support letter. That still is sort of a problem for me but have 240 addresses for our Arms net if I do. Did a whole bunch of Lent Easter devotion booklets for anyone at church that might want one. Also started some efforts for encouragement for our group to do some fundraisers other just begging for the money or more than the work we will do at Pizza Ranch busing tables. Not sure there is not as much excitement as I feel for this mission for our Lord.
Already Saturday and up early and have my Lentil soup going for the soup supper at Church tonight. Did up all the dishes for mom and then have many more after my soup fixin's. Boy it is warm in the house so don't say I need to run the air in February. Got the radios warmed up and ready for the arms net so my day is off to a great start. Lucas is coming over around noon to spend time with us so we are excited to see our little man and may do some more tree trimming for him to help me. Ben and Tammy are coming over this weekend also for the exciting news we have for them. It will remain a secret till they are told.
My new cell is working good so far and can get 4-5 days on a charge if I am careful and even 2-3 days with much use so what an improvement over the old Smart phone. Still the kids do not call it or stay in touch that way so not sure why I got it? It will be a good tool on the Alaska Mission For Christ trip though so will get some use out of it then. Having fun with it for myself anyhow. Looking where I can set it to tell me on a read report. Techy stuff.
Well the net is over so off to work and then ready for tonight. The soup supper went well and I had a great time with Lucas so that was fun. Not much written this week so better get posted and going as I traded to record the sermon this week. God bless, Be Good, Do Right, Love Papa, Dad, Brother, Cousin, Uncle and all Lew.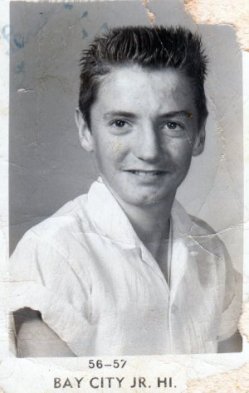 12 February 2017
Matthew 7:13-14 (NIV) 13"Enter through the narrow gate. For wide is the gate and broad is the road that leads to destruction, and many enter through it. 14But small is the gate and narrow the road that leads to life, and only a few find it.
Wow who is that dorky kid?
No journal entries this week and not sure why but was busy so if you miss it or even see it let me know. Did some tree trimming and church work and the week was gone not sure what happened. I did do some Alaska Mission For Christ magnets to sell for a fundraiser and am thinking of maybe some cards also. The group is not doing much so will just spread out on my own and see how that works. Got all the phone numbers for our trip group and now looking for e-mail's also. May send a support letter to the ARMS group to see if anyone there may help with funding. Need to run the pole pruner back to town as the engine is stalling out some. It's always something. Oh well I will give you Psalm 16 and get this posted. Our Granddaughter suggested this verse and it is great. Thanks little one.
Psalm 16
Preserve me, O God: for in thee do I put my trust. O my soul, thou hast said unto the Lord, Thou art my Lord: my goodness extendeth not to thee; But to the saints that are in the earth, and to the excellent, in whom is all my delight. Their sorrows shall be multiplied that hasten after another god: their drink offerings of blood will I not offer, nor take up their names into my lips. The Lord is the portion of mine inheritance and of my cup: thou maintainest my lot. The lines are fallen unto me in pleasant places; yea, I have a goodly heritage. I will bless the Lord, who hath given me counsel: my reins also instruct me in the night seasons. I have set the Lord always before me: because he is at my right hand, I shall not be moved. Therefore my heart is glad, and my glory rejoiceth: my flesh also shall rest in hope. For thou wilt not leave my soul in hell; neither wilt thou suffer thine Holy One to see corruption. Thou wilt shew me the path of life: in thy presence is fullness of joy; at thy right hand there are pleasures for evermore.
God bless, Be Good, Do Right, Love Papa, Dad, Brother, Cousin, Uncle and all Lew.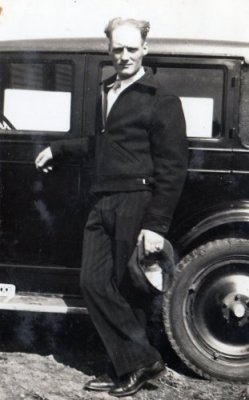 5 February 2017
Exodus 3:11-12 (NIV) 11But Moses said to God, "Who am I, that I should go to Pharaoh and bring the Israelites out of Egypt?" 12And God said, "I will be with you."
Picture if you do not know is of my Daddy many years ago. Looks pretty modern for the time it was. Miss you Daddy!
Monday morning and it is a nice day. Got most of my new phone up and running and it will be rather nice I believe. I used it for some pictures at church of a retirement ceremony and it really takes nice ones. Got a lot of it figured out but may see if it has the speech stuff to send a text by talking etc. It seems to have much better tower connections. Did some house work for mom and finished updates for my phone contacts. Pastor came for the sacraments for mom so that was really good. 47 degrees out so it is very warm for January and the month is over already tomorrow. 1/12th of the years is now gone wow time is flying. Checked in the ARMS net but heard only one signal and he relayed me in. Band was horrible.
Went to the dentist today,Tuesday, and had my teeth cleaned and the report was good so back in another 6 months. Stoped at church and printed the tri folds and the computer locked up, the printer was slow as molasses and then ran out of ink so all in all it took me 2 hours to print 30 of them. Technology stinks but my new phone is getting better but still tries very hard to make decisions for me so it is still in a learning stage. Did some agenda work and then made a supper of leftovers and watched some TV. Day is done.
Wednesday and it is garbage day so need to get that out. First thing on the agenda is turn on the radios to warm up and having some coffee. Check. Garbage gathered up and out front. Check. Work some on the journal. Check. Work on my Evangelism agenda. Check. Stop all this check stuff. Check. Whew, don't know about you but sure glad that is over. Check. Oh Bother. Time to have some breakfast before the net starts. Check. Oh just stop it. Check. Had my cereal and the net is about to start so am done with all the silliness. Was able to use the new phone for some online stuff and that was rather cool. Still learning to teach and old dog some new tricks. ARMS chat room is up and running for this net but no one in the room but me yet. Well got checked in and out and the band was fair today so it may be getting some better. No one in the chat so left there also. Did town things and picked up Fareway chicken for supper.
What a day Thursday was with two times to town, once for rent and the second for mom things and posting some tri folds. Placed them in two more places and asked another that will get back to me.
Friday came and went and not much done, something is not right with me but not sure what. Made it to Bible study Saturday and got some town things for mom and me. Made some bible verses for our Alaska mission and did some church work. Seems like I am tired a lot and not sure why. Guess I will get so Geritol for Iron poor tired blood and see if that helps, I know the bleak no sun winter has been a toll as I really need bright sun. Going to do some T-bone steaks with hash browns and veggies for supper so that will help some. So here it is Sunday Morning and I better get moving. God bless, Be Good, Do Right, Love Papa, Dad, Brother, Cousin, Uncle and all Lew.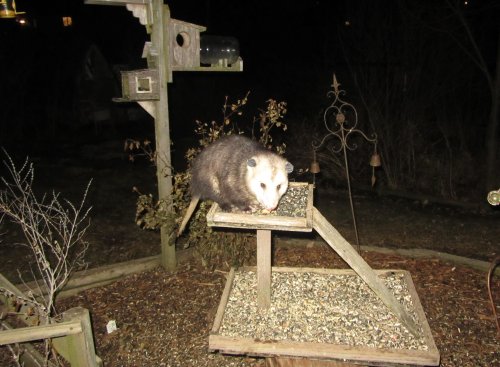 29 January 2017
Exodus 3:2, 7 (NIV) 2There the angel of the LORD appeared to him in flames of fire from within a bush. Moses saw that though the bush was on fire it did not burn up. 7The LORD said, "I have indeed seen the misery of my people in Egypt. I have heard them crying out because of their slave drivers, and I am concerned about their suffering
Hmmmmmmm!!! What is this picture about and who is this night bandit? I'll never tell
Here we go on another week. Started a little work on my 350D radio to see if I can get it stable. First move is to apply power for a day or so after cleaning the band switch. It has settled down some and has been on 9 hours so far. Looks like I might need some more cleaning of the band switch and the relays. Complete cleaning will require tear down farther than before so we will see. Mom did liver for supper tonight and boy was that good. I really like liver and onions and we had some steamed broccoli, carrots, and cauliflower with it along with redskin potato salad.
Monday, Monday what a day it is. Up and going, and finished the soaking of the Dracaena plant for mom as it was dropping some leaves. Sat it in a sink full of water overnight so it could all the air out and now will give it some plant food. The 350D is fairly stable in about an hour so will just see how it works now. Called Eric Neu for a Lawyer appointment and started the dishes. Checked in ARMS but conditions still a mess. Oh Bother. Got word my new phone is shipping so that is a good thing I hope.
Tuesday came and went and now we are on Wednesday and all is well. Had some snow last night about 2 inches and the ground is white again with wind and a Temp of 29 degrees. Picked up the Echo pole pruner yesterday so if the temp goes up some I will be out pruning some of the tree limbs that get in the way when mowing. Also worked some on the Luther movie for church and it is now all confirmed except for finishing paperwork. Set up the visit to Mission Central also and did some more work on our Alaska Mission trip. It is snowing again and my new phone should come in today but not sure with all this snow. Let Buddy out and fed the birds and they were sure hungry for that. Used the 350D radio for two days now so it is up and running again but need to give it a longer warm up than it used to need but is solid when that is done. Guess it is older just like me and needs a little longer to get going. Hee Hee!!!
Thursday came and we have snow with some drifts and 25 degrees. Shoveled some to clear around the car for mom if she goes to town today for the papers and to pick up her ring as it is ready. Fed the birds and Buddy and checked in the net but poor band and only 2 signals heard. Did up the dishes and then worked on some paper work I put off and really need to get the tax papers together. Mom is up Wahoo my day is now good.
Friday came and went and Saturday is here. Got the new Smart phone, Ha Ha that's and oxymoron, if I ever heard one. Oh well its up and going so now need to make it work right without all the Google stuff it wants. Need to figure out how to make the flash work or is it automatic. Oh Bother. Making headway. My old Swan radio is going great and got in the nets several times. Band still not so good but it's working. Mom is having a tough week this week so trying to figure out what I can do to make things better for her. All she does is sleep and that is not good and that makes me kind of tired also so I better snap out of it. Her Christmas ring is back from resizing and it really looks nice and I think she likes it a lot. The snow has made everything all white and clean again so it is very pretty out and very bright when the sun is out.
Saturday night and made supper tonight, Hash Browns, Eggs, Bacon, and French Toast. It was good but again ate to much so am stuffed. Have to tape the sermon tomorrow and should do well since I did another camera repair. Started to ask for funding for the Alaska mission trip so have that posted around town and an insert in our Church bulletin. Tried some pictures in the dark and the flash worked so it must only auto and not adjustable. The camera does very good in low light. Well it does not list as flash but does have a small bolt of lightening that makes it on or off or auto. Why did I not remember that.
Sunday morning and time for church so will get moving as I have to video tape the sermon today. God bless, Be Good, Do Right, Love Papa, Dad, Brother, Cousin, Uncle and all Lew.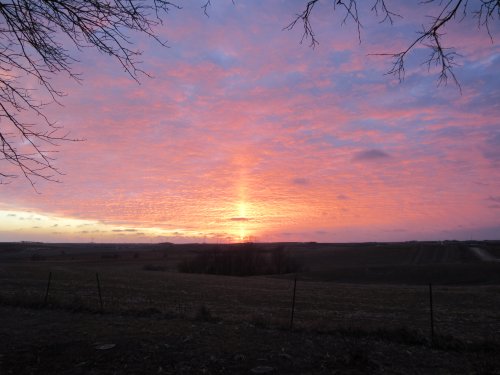 22 January 2016
Genesis 22:7-8,14 (NIV) 7Isaac spoke up and said to his father Abraham, "Father?" "Yes, my son?" Abraham replied. "The fire and wood are here," Isaac said, "but where is the lamb for the burnt offering?" 8Abraham answered, "God himself will provide the lamb for the burnt offering, my son." And the two of them went on together.
14So Abraham called that place The LORD Will Provide. And to this day it is said, "On the mountain of the LORD it will be provided."
What a beautiful January sunset in the picture above.
Wow another week has started and January is half gone already so that is Amazing. The winter predicted ice storm has started and we shall see what the outcome is for the worst storm ever according to the hype. Well not really but that is how the hype makes it sound, come on people, we are in Iowa and how long have you lived here. We will see. Along those lines it is recommended to stay off the roads, stay home and hunker down with much hysteria and here we are mom & dad, mema & papa, not a contact from any family member as to how we are, is everything ok, or any such inquiry. We raised better kids than that. OK Pity party is over and hopefully forgotten. Had to run to town today for some milk as more to come overnight they say and to check on moms meds. Made it in and out ok but the side streets were a real mess and the 4 wheel drive did fine as long as you went slow. Got the Blu Ray player hooked up and running but not sure we will use it for Blu Ray shows much as we only have the one. It will play DVD's also so that is okay.
Through the Monday ice storm and Tuesday here and temperature in the lower 30's so if some ice remains it won't be around for long as the forecast is for temps in the 40's for the next week. Wow January in Iowa! Not much done today but just veg.
Wednesday came and I checked in the ARMS net but band was terrible again and did a bunch of updates to our ARMS web site www.qsl.net/arms . It is a running update thing with the aging Ham community there and many joining the Silent Keys which puts them in our Glory Net. A silent key is an operator whose radio station and call sign has went silent with no further transmissions and the operator has gone to join Our Lord and Savior. They are known as SK's in the amateur radio community. There are many other updates to keep currant also. Really got warm out today, up to 47 degrees and the ice really melted so that is nice. Mom did our last package of Creamy soup from the Dixie Stampede in Branson so guess it is time to go back for some more. MMMMMM was it good. We watched a little Walker Texas Ranger starring Chuck Norris and now off to bed. Mom had a bad day again today and was in bed most of the day. Say some prayers for her please.
Thursday AM and did not sleep well so am tired. 31 degrees out at 8AM so will be another warm day for January. Checked in the ARMS net and now need to feed Buddy and the birds and get a move on it. Done with some chores and off to run errands in town. Set up with Pastor to come out once a month to bring the sacraments to mom and some short services as she has not been well enough to get to church for some time. Got up to 41 outside today and looks to be above zero day and night for the next week. The Echo dealer got the oilier for the pole pruner yesterday so may have that fixed tomorrow just in time for me to prune some limbs in this nice winter weather. Set up some marinade for our T-Bone steak tonight so that will be good to go in about 1 hour. Will have that with some Brussels sprouts and tater tots. Now for the evening world news and then get it going. Well the supper was great and watched some TV and now bed.
Friday is here and is overcast with some rain at 37 Degrees. Buddy must have known there was a change in the weather as he was up most of the night pacing the floor. Go Figure kept me up so I am tired. Had a cup of coffee after I slept till 8AM and then checked in the ARMS net. Heard only one station, bad band conditions again. Buddy and the birds are fed and I am ready for the inauguration to proceed. It is mostly over now and a good speech so lets pray it all goes well from here on out. Mom and I had the left over soup from the other day and it was very good and then just watching the Inauguration stuff we taped.
Saturday came and I started the day with Table talk at church and then some store stuff for mom. Temperature got up to 45 but not much done outside. Did feed the birds. Caught up on some of the election tapes we recorded and the news people are amazing as they still are dumbfounded at what happened and are constantly looking for how Hilary lost. It's over and we now have a new president and it appears like it will be good.
Sunday has arrived and up and ready for the day to start. Going to be warm for January it seems so I better quit this rambling on and on and get moving. Have a great week. God Bless, Be Good, Do Right, Love Papa, Dad, Brother, Cousin, Uncle and all Lew.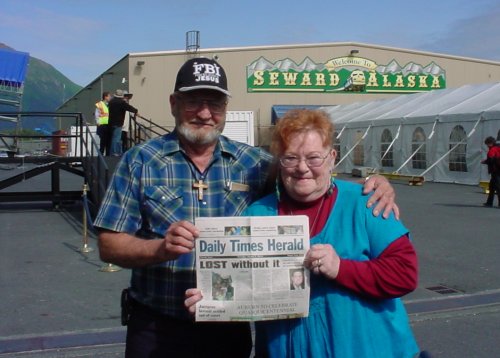 15 January 2017
Romans 4:4-5 (NIV) 4Now when a man works, his wages are not credited to him as a gift, but as an obligation. 5However, to the man who does not work but trusts God who justifies the wicked, his faith is credited as righteousness.
Picture from 2012 on our Alaska trip and it was a great time. Sure would like to do that again.
Monday, Monday, well here go already the second week in January and in 2017 and not doing so good. What's up with that? Did get up early and feed the puppy and let him out and fed the birds, then checked in my net and off to town to fix a wireless mic at the church. I reset all the mixer sliders that some one always has to mess with and may just duct tape them down since training does not work. Called the film people on the Martin Luther movie we are going to show in the theatre here and then just went ahead and ordered the Blu Ray copy in case we cannot get the DCP copy. That is some sort of digital hard drive copy I guess. Got all the 2016 reports turned in and filed and then sent out the Agenda for our meeting Thursday. Also set up to meet with Elders on the Audio/Video system to see if we can get that right. We had another Alaska Mission meeting yesterday and that was fun and we learned some things about each other so that was important since we will be a close group for the 10 days there.
Tuesday here and all is well. Not much accomplished today as I am sort of blah! Checked on some tracfone stuff and may just get the Samsung Galaxy S7 as it is what I may need for an Alaska Mission trip etc. It sounds like it is a super phone and the battery life is much longer than normal or so they claim. Band conditions terrible again but did get in the ARMS net to share a verse. Mom not feeling so well today so I made some supper with Salmon patties, leftover Rigatoni and some steamed Brussels sprouts. It was raining this AM so everything is icy as it was above freezing when it started but quickly dropped below freezing.
Wednesday and it is chilly out at 15 degrees with wind chill of 5 below zero. Got checked in the ARMS net and filled the humidifier, then fed and let Buddy out and set up some web page stuff along with a blog for our Alaska Mission Trip. The day is off and running so maybe I should be also. Ran to town for some needed items and did some church stuff. Checked on the Pole pruner and it will be ready as soon as they get some parts in. Wow that was fast info. Roads are pretty icy in town but highways there seem okay for where I went. Put together some info for the Elders meeting tonight and finished some for the Evangelism and have been notified that all the silver pouches for our Cross handouts are done. That is super good. So went to Elders but not all thought it was a good idea. As always the devils advocate was there and spoke up. Go figure.
The weather outside is frightful, but my ham room is so delightful, Let it snow, Let it snow, Let it snow. Got some snow last night but just barely covers the grass so that is ok and it is 9 degrees out with a wind chill of -6 so it is still chilly. The coffee pot has some lime in it so gave the softener an extra cycle this morn to see if it is working or what. It is going fine so not sure if it just missed some cycles or the timer is not doing what it should. Time will tell. Radios are warming up and I got the garbage out so my day has started. Another Evangelism board meeting tonight so have that all set up and good to go and hope it goes better than the Elders did last night. Life goes on. Got the garbage out and the coffee pot cleaned out of all the calcium and waiting on the Schwan's delivery.
It's Friday and the board meeting went well but did not feel good and then today slept in and have a temperature of 99.6 so that is a bummer. Then Saturday, today, slept till about 9AM but feel some better now. Got the Blu Ray movie Luther but it is all written in Deutsch so not sure if it is English or not. Will have to check with someone that has a Blu Ray player to see if it will work. Oh Bother. Checked in the ARMS net but am sort of pooped so not much going on today. Did get the birds fed and Buddy fed and out though so good for me!!
Here it is Sunday Morning again and time to get moving. No wind and temp is 23 degrees and the storm of the year is supposed to happen this PM so we will see how that goes. Mom is up to go to church with me but I can tell she does not feel good and should not be out with her cold and all. It has been a busy week and I did get some things done so that is good and we have the voters meeting at church today so today will be a full day also. I probably should stay home with mom but see if that is what she wants. Still have not found out about the Luther movie so have that to do yet but do have some time. Well better post and get going so God Bless, Be Good, Do Right, Love papa, dad, brother, cousin, uncle and all Lew.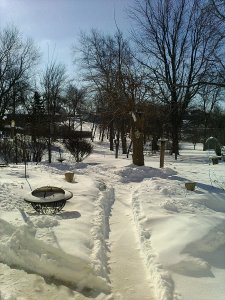 8 January 2017
Genesis 1:2 (NIV) 2Now the earth was formless and empty, darkness was over the surface of the deep, and the Spirit of God was hovering over the waters.
Well here we go and it is the beginning of 2017. Wondering if I should keep this going or not but guess I will for a time yet. The snow picture was from last year as there is none this year as it rained Christmas day and it is all gone. Christmas was wonderful and the New year started with me falling asleep 15 minutes before it arrived. Mom woke me up though and we had our New Years Eve kiss. Keep mom and me, or should that be I, in your prayers for the coming year and always as we sure need it.
Wow what a start to the New Year, went to town to do stuff and everything was closed so how does that work it is Monday the 2nd of Jan. Oh wait everyone has dreamt up another holiday. Go Figure. Well I got the January tri folds for the church printed so just need to place them when everything is open. Picked up the Sunday sermon video from church and took to the CAAT box at the library for posting. Rainy sleet today but it is 32 degrees so not so bad but will still be icy spots. Just water on the ground here so far.
Made several radio contacts today, (Monday) and all the reports were good but the band was really bad. Did check in the ARMS net but that was haphazard as the Monday net controller had a heart attack Thursday last and has joined the Glory net with our Lord who called him home, so the troubles of the world will no longer be a test for him.
Going to try and do some fish again tonight with some of my potatoes and some steamed veggies. I did and well it was ok but not great so oh bother.
Well it is Wednesday already and have been some busy. Did some chuck steak on the grill and was it ever good and had some of my potatoes from leftovers and that worked well. It is really cold here now and last night the low was absolutely no temperature at all. It was zero for a low with a high of 9 today. Mom is doing her great chicken for supper so that should be great. Did much research on our Alaska mission trip today so found out a lot of good information for it. The town is about 350 people it sounds like and is rather remote. Printed some of the statistics from there for us to use in our trip info guidelines.
What a day as I did not sleep so good so stayed in bed till about 7:30, then up and getting the day ready. Fed the birds and Buddy and let him out. Took the radio apart and tightened the VFO dial and that seemed to work better now but will know for sure in a day or two. Set up a chat room on our Amateur Radio Missionary web site to use when band conditions are poor like recently. Cleaned moms special baking dish and put them away with dividers between them as they are Pyrex and old and breakable. Made a town run for some meds for mom and ordered some things she needed and then picked up some other things. Checked in both my nets today as it was to cold to spend much time outside. Asked for prayers from our ARMS group for mom and for the Alaska trip for us to do the right things.
Well here it is Saturday and not much written or done and it is in the afternoon so guess I better give up and get going for our son's Bday celebration at Pizza Ranch. Why am I so slow lately? Wait I am not slow, the world has sped up so much that I just seem slower than I once was. Yep that's it! I went to Bible study this AM and were are studying on the building of the Temple by Solomon. Really interesting stuff and things we never really cover in our normal studies. Made us some lunch and did dishes so better get moving.
Here it is Sunday and all is well. Took Brad and family to supper last night for his birthday as we were very late this year. Maybe was to much for mom but she was a trooper and did ok but was not herself. We had a good meal and good conversation and then headed home. We went there a little early and stopped at Wal Mart before the supper with kids and took moms ring in for them to resize for her. It has to be sent off and will be back in about 3 weeks or so. Had to work on my radio some again as in working on the VFO dial for smoothness and slipping it ended up not on the same freq as the dial said. Bummers!!! Thank goodness I have the digital dial to hoop up for the freq so got it back calibrated right back on the same as the analog dial says. Prayers work. Well I better get posted and moving along. God Bless, Be Good, Do Right, Love Papa, dad, brother, cousin, Uncle and all.