SUNDAY 2013 JOURNAL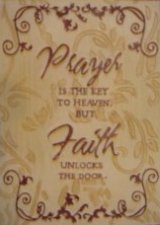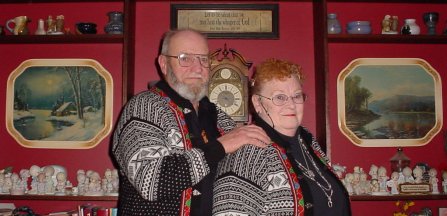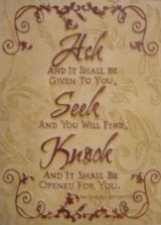 It's Sunday Morning And Once Again Here Is Lew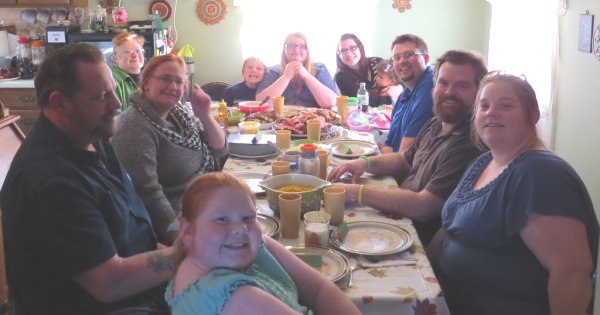 8 December 2013
We had a great Thanksgiving with the kids.
Yes we did but as usual I ate way to much but it was good. After we ate we watched the movie clip I did of our 51st wedding anniversary celebration we had in Branson and the time there was much fun. Mom and I have so much to be thankful for. The weather has finally turned to the chilly side here and winter is in the air. I have the outside Christmas things out of the attic and most of them up thanks to the help of mom. Will finish some on the small trees today again thanks to mom for getting them going by finding some loose and bad bulbs. It is Wednesday and I checked in the ARMS net and got the garbage out for pickup so that was nice since I slept in really late. Did some house work to help mom and went to Advent service only to find it was cancelled for the bad weather.
Thursday morning here and went to church for the boiler inspection and it went well and we passed so that is good for one more year. The Christmas tree we put out in our front yard was blown over during the night and it bent the pipe it is setting on so had to fix that. The flag also was wrapped around the flag pole and frozen there so had to get that loose and it is good again. Have decided to take over the chair for the Elder board if it is approved by all the elders and Mike really wants to step down. I am doing that as I was asked to step away from the LYF group so the new director can handle it all. I pray it will grow more than I was able to get it going. I will still do what I can if needed and am asked to help. Mom made chicken and dumplings for supper and was that good, but was not enough dumplings, Hee Hee.
Friday here and the weather is frigid with an overnight low of -6 degrees and a wind chill of -28. No snow to blow around yet so that really helped but it is still cold. The weather station is working well again as I put some new batteries in the sensor unit on the roof. Guess I will change them out in June always and then reset the unit on Jan 1 for the years readings.
Saturday morning 3 AM and I could not sleep so am working on the radios some to get them on the air for the Midwest section net as I have never tried that so will see if I can get in there and then the Rocky mountain net also. Wind is still blowing and the high for today so far is -5 degrees and we are at -7 right now with a wind-chill of -24 Degrees. Made it in the Midwest Arms net and all was good but need to do some antenna work for that to go good. Mom is not feeling well with a sore throat and a fever so we just stayed home today. I went to town for some things on a list and did some work on the church music for the Advent and then we just goofed off and watched TV.
Temps are finally above 0 at 9 degrees and we have no snow yet. The forecast is for 3-5 inches before the day is over so we will see. Guess That is all for now so God Bless Be Good Do Right Love Papa, Dad, Brother, Cousin, Uncle and all Lew.
27 October 2013
Oh my is our little love so grown up and pretty.
It is Monday 21 October and as you can see I have missed several weeks for journaling as it has been very busy in my world. Today was a crazy day and it started out with getting the camper ready for winter by draining all the tanks and water. Then Checked in the ARMS net and while doing that I made some repairs on my Timex 24 hour clock as it has stopped. Took the motor and all the gears out and cleaned them up and then put it back together. Keeping great time again. Then off to town for some parts and posts to fix one of the Arbor's for mom's flowers for the hummingbirds. Back home I helped mom with some camper things and then put the arbor back together and anchored it with some steel posts I got. Then back to town to get the skid loader I left at church last week when I moved several tons of black dirt we put over the drainage tile work we completed this summer. It blew a hydro hose last week while moving the dirt but got that fixed and finished all the dirt. So getting it today it started right up and after warming up some I engaged the hydro's and the engine died. When trying to start it, it sounds like a head gasket was blown as all I could hear was air like it was turning over with the plug out. Oh Bother. So back home again to get some chains and my come along and then back to winch it on the trailer and haul it to Iowa small engine. That done back home and carried in the things from the camper mom had ready and now just the laundry to do and take back out and put the camper up for the winter. Mom and I had some coffee out side and then made some fish and rice with broccoli and carrots for supper. Guess it has been a busy day.
Tuesday here and up and the radios on for the ARMS net. Have started posting all the old Beam Newsletters for ARMS to our web page so that is nice. They go back to 1979 so should be some good reading there. It is cool out with some misty rain so not sure how much outside work will happen today. Got through the net and started the camper washing and then off to town for some meds for mom and our list. After getting home went back to the barn and traded the hay bales on the hay rake for straw bales as the hay bales were wore out and falling apart after 4 years. Got most of that ready for this weekends hay ride so hope that goes well. Had a small amount of rain today and it was mixed with some snow. Had to look really close to see the snow but it was there. Oh Bother got a call from the renters and they said it sounds like running water but they can find nothing wrong. Ya it is a leak under the house in the crawl space so called our plumber and he came and looked and then said it is web and he was not going under there. Go figure. Will have to see if I can find one tomorrow that will come and do it.
Wednesday here and up early for a call to Drees plumbing to see if they can get the plumbing at the rental fixed. Had to leave a message as they were not open yet, so they called back at 8AM and were on the way out so I met them there. They crawled under with some plastic I got them, fixed the leak and all is good. Wow I will remember that for the future on who will support us and do the crappy work along with the good. Checked in the ARMS net and did some work on calendars for the youth group to make for sale. Did the last of the movie Expelled at LYF and it was really powerful but very depressing if you let it be. It shows exactly how our views in the world today are and what a shame that is.
Thursday came and I was rather under the weather so not much done. Got a few things for the hay ride this Sunday and some groceries. Checked in the ARMS net and read Psalm 100 verse 2 and 4 and 5. How exciting that is sing praises and joy to the Lord. Ordered some ink and paper for the start of the calendars and may need to do some work on the printer as it does not always feed good on the heavier matte paper. Oh Bother what a problem as I really like that printer. Will just do some cleaning and such and see how that goes.
Friday here and up early and working on the calendars and ARMS net stuff. Had to order some more ink and paper and such to complete the calendars so at a standstill there till Monday morning.
Saturday went to table talk and then got a haircut. Skid loader is repaired so picked that up on the way home. They must have put the belts on wrong or not lined up the engine correctly because I barely got it off the trailer and the belts were smoking and it threw two of them off. Now to figure out that mess. Was elder at church and then picked up groceries and supper for mom and me from Hy-Vee. Watched a little TV and then off to bed. Elder again this morning so will post and get moving. God Bless Be Good Do Right Love Papa, Dad, Brother, Cousin, Uncle and all Lew.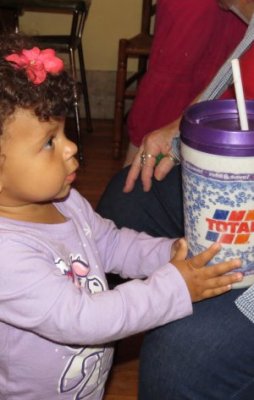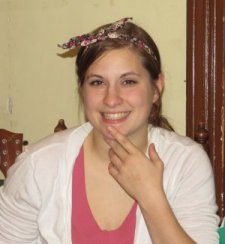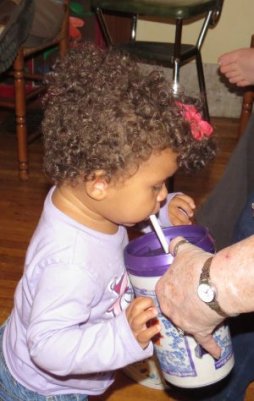 6 October 2013
Mel's Bday pic with Ellie, two of my little loves and are they pretty or what.
Monday came and helped Brad some with running around town so he could maybe get his car fixed but it turns out it was more than thought and they would not take payments. We ran some town errands and then took some sewing to mom he wanted her to try and do. We had lunch with Heather and then went home. Did some work on youth stuff and the day was done.
Tuesday came and I slept in some. Had to run at 8:30 and set up for a funeral I was elder at so started on the run. I stayed there for a lunch with the family and congregation and then home for some help there. Mom was not feeling so good so just did some work on the things for our Elders meeting that evening and took a nap. We did some of the chicken gravy I made that mom added the leftover chicken to over toast for supper and then off to the meeting. Three members were absent so not much done there. Drove the Rambler to the meeting and on the way home something went goofy and the idle was off and would not idle so kept dying and would spit and sputter going down the road. More work!
Wednesday here and got the garbage out and then checked in the ARMS net and did some computer work. Net was very poor and could not get the check in for the first part but finally got a relay in about 1 hr into the net. Got the trash out for pickup and working on the Youth lesson for tonight. Lesson came out good and we have finished, Life's Bog Questions God's Big answers, and it was really good. Next study will be, Out of nothing, and will start it off with a couple movies this next Wednesday and it will take several weeks to get through them. The first is , The privileged planet and the next is Expelled.
Thursday came and did some work with the rambler but found nothing wrong so pulled vacuum lines and did timing and all but still not a good idle or running right. Checked filters and carburetor and all and then just tapped on the bowl area and finally it came out good and I can set it more lean than before so must have been a sticky float or some dirt or ??? It runs well now. Set up the hay rack and redid a couple bales and I think this will be the last year for them to be used. Will use them for feed and put the straw bales on next.
Friday helped mom some and we both were feeling poopy so not much accomplished. Did get some music put on the MP3 and got the battery for it and the camera charged for tomorrow for the Earl May pumpkin day hay ride. Mom is working very hard on the VCR tapes we have left to get them organized and get rid of the ones we no longer want or need. May keep some just to use to record on etc. Had a low tire on the trailer so got the inflated but it goes back down in a week or so, so will have to get that in for repairs. Have one more hay ride this year for the Methodist church and then can put everything away.
Saturday Earl May pumpkin day and it is also band day so will be very busy. Had 60 bags of treats for the kids that rode on the hay ride and I run out of them very early on so Mike made up some more and we went through those also and the last three ride did not get any. It was to be from 10 AM to 2 PM and I finally finished at 3:40 or so. It was a very fun day and such a joy to see all the smiles and such and the music playing while we rode around seemed like a great success. The old Ford Ahooga horn was a hit also and it let people know when the ride was ready to go again. Guess I am just a big kid. Got ditch clean up with the youth today so better get moving and set up for that. God Bless Be Good Do Right, Love Papa, Dad, Brother, Cousin, Uncle and all Lew.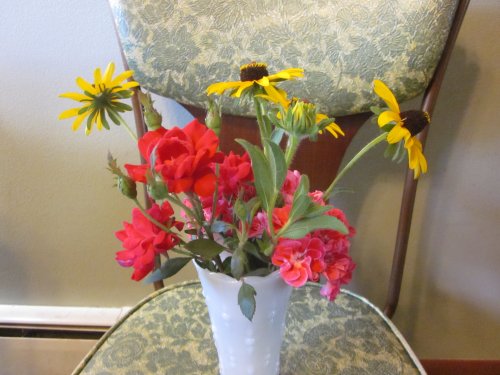 29 September 2013
Here we go again and another week is here and September will soon be over so where is the time going. It fly's past and I don't seem to get much done, Oh Bother.
Wow is that ever the statement of the year, as it is Saturday and that is all the journal I have completed. Seems I did not have time to turn around this week but have not completed much. Helped mom some with house stuff and put a VCR/DVD cabinet together for her. Worked up a lot for the youth group things I am trying but not getting any help or encouragement from the congregation. One even thinks I am old and should not be working with youth as I don't know that stuff. Oh My!! Where do these people come from today. Finally got all of THE PEW together, A skit mom found again we did many years ago and wants to do with the youth, and will present that with the board next meeting. Also spent time on trying to save our stage area so we can still do these things. Spent some time with Pastor on my being a candidate for the chair of the youth board as our congregation president does not want that. I will still be a candidate and if the congregation does not want that by their vote then I will just keep up the struggle to get the youth fired up as best as I can.
Picked a bushel of Golden Delicious apples and a bushel of Pears and took to the church on Thursday for any one that wants them. The trees are just loaded this year and no way can we eat or use them all. As of Saturday morning they were still all there and someone else added some red apples also. Hope they all go and some apple pies are made, frozen or canned. Finished up some dishes for mom as she was up most of the night.
Went to Brad and Heathers for Mel's Bday last night and had a good time there so that was fun. Guess I better post this and get moving as we have a big vote at a special voters meeting after church this morning. God Bless be Good Do Right Love Papa, Dad, Brother, Cousin, Uncle and all Lew.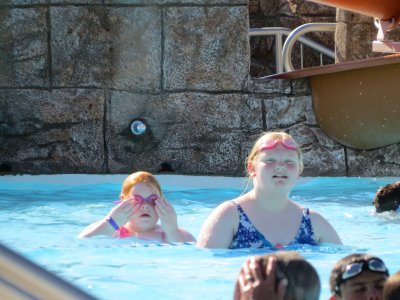 22 September 2013
Been a very busy week but did not even start the journal till Friday so what's up with that. Set the timing on the Rambler and wow is it ever running good now and the gas mileage is back to over 20 MPG so that is getting better and will improve more when I get some work done on the distributor. The shaft is loose and the points have some bounce it seems. Got all the radio knobs finally and installed and aligned them so that is done and the indicator is really close to the right freq.'s.
Did much work at the Church and got the internet connection set up for the youth room but will keep checking for improvements there as it is rather weak yet. Made some youth calls for the LYF and did the Wednesday fellowship and may have one more coming. Yahoo. Helped with the cleaning and waxing the new fellowship hall flooring and wow is that ever going to be nice when all the waxing is complete.
Set up the LYF internet connection at a different spot and it is better so will see how that works. Did much weeding on Friday but that is just a drop in the bucket as there is so much to do. Reset the Rambler timing again and will keep a check on it as it is rather bouncy. Some of the Waxing is done and wow is it looking nice. Both of the 24 Hr clocks are working fine again so got that right and they keep time right along with the computer and the computer resets it clock to keep up with them so they are the best.
Brad & Lucas are coming over to work on a Play Station that is broken so sounds like a fun night and mom has chicken for supper with some pasta and broccoli. Turns out the meal was good and we got the PS3 Fixed. Well Brad and Lucas did I just was the gopher and instruction reader but mostly was observer and that was fun.
Got up Early Saturday Morn and went to Men's Table talk and sure enjoyed that and I pray we can get more people coming to that as we progress. Found more that want to keep the stage a stage so will just wait and see what happens with that. I will move to keep it a stage or to table it till we can get some more input from all the congregation for the vote. Did the Elder duty and then picked up some supper at Hy Vee and went home. Got all the old VCR tapes out of the hall closet for mom to go through for ones to keep and get rid of.
Brad said the Play Station is shutting down randomly so maybe it isn't fixed yet. The music computer at church went goofy yesterday so better get going early this morning to see if I can get it working right. God Bless Be Good Do Right Love Papa, Dad, Brother, Cousin, Uncle and all Lew.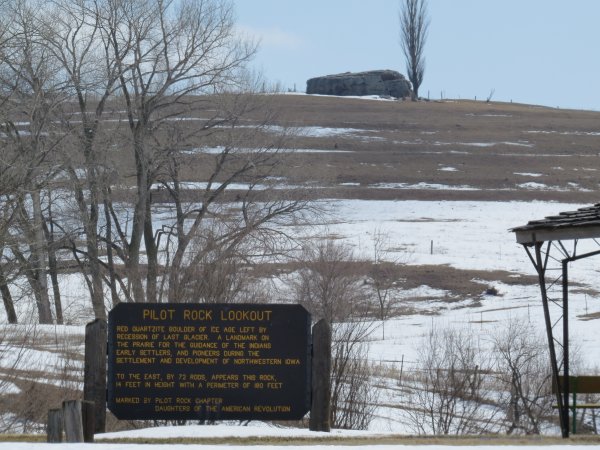 15 September 2013
Pilot Rock up by Cherokee, the starting point of a trip with our little Crystal some years back when we went to Wisconsin. Today Sunday 8 September is grandparents day and the day is almost over and have not heard a word from any of our little precious loves. Oh Bother. The neighbor kids came over and we had a good visit with them and they are such good kids so that gave us a good grandparent fix and we sure enjoy that. Watched some of the DVD's from Pastor and they may be a big help for the youth group lessons. Also watched some that mom thought was good and may use them also as they are good for the modern world view.
Monday is here and the prediction is for the temp to be at 100 today so will not be out much so better get the watering done early. Wow just finished the watering and my oh my there are hummingbirds, honey bees, hummingbird moths or really Sphinx moths I believe is the right name, with flowers everywhere and even all the weeds that have taken over some areas are rather pretty. What an amazing landscape the Lord has provided for me and us and everyone if we just bother to stop and look. Ran to town to get my tooth fixed as a filling fell out and picked up some needed items while there. Worked on some plans for the Youth board meeting this Thursday so hope that goes well.
What happened to Tuesday as it is now Wednesday. Been working on some web pages and have updated the Grandkids page and it is now new and currant. Also have removed most music and audio from the pages so they now work faster and better. Let me know what you think as you visit them please. Have been studying my lessons for LYF and the Postmodern world is really depressing, praise God we have him to trust in and look forward to. Had another day at over 100 degrees yesterday so that was miserable. Got s target for the renters kids and put that out for them so they have a place to practice other than in a target nailed to a tree. Got the correct knob for the radio in the Rambler and ordered the indicator so when that comes that part will be good. Attended the pastors and Ralph's confirmation classes and the did the LYF lessons and was just Paige again but it was a good lesson.
Thursday came and was a bummer day so just did some groceries and helped mom in the house some. Mostly just napped and then set up for and went to the Youth board meetings and then the Council meetings and that was a late night. At youth board we talked about getting the youth going again and it seems no action is going to happen. We talked about keeping the stage area as a stage and adding technology for some things to help the leaders and such. It appears like there is a lot of politics in our church boards etc.
Friday is here and the overnight low last night was 50 degrees so that was really a nice change. I did not sleep well and was up most of the night so slept in till 7:30 which is not always normal. Got the coffee going and have checked in the ARMS net and then not sure what is next. Did some Church stuff and helped mom fold some clothes and just did nothing. Was not feeling the best so just did some TV and then to bed.
Saturday came and I was not well. Slept in till almost 10:00 and then just got up. Fed the puppy and did a small amount of the manuals I have and the absentee members from church and then mom made us lunch. We lay down for a nap but the bathroom kept me us as I had to run there continually. Must have a little stomach flu or bug. Walked up for the mail as I could not lay and nap and then just rested more. Felt bad enough I did not even check in the ARMS net today. Am considering running for the chairman position for the youth board since it has been vacant for years now and that is why we can not do much maybe. Oh my the week is over and not much done but it is time for Church so better get moving. Maybe will get back in the swing next week. God Bless Be Good Do Right Love Papa, Dad, Brother, Cousin, Uncle and all Lew.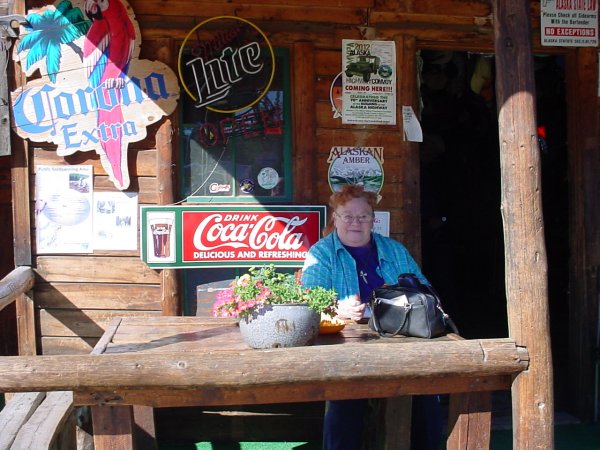 8 September 2013
Picture from our Alaska trip last year and am sort missing that as we had such a great time. Another week is on the way and Monday was not so busy. Did much church work on my visits and Elder meetings with posting things on the calendar for the month of September. Sunday school starts back up so that will be busy for this first week. Checked in the ARMS net and went to have supper with Brad and Heather and kids. It was fun visit and little Lucas fell asleep on my shoulder just as supper was coming. That was so precious.
Tuesday is here and working on our elders meeting tonight and checked in the ARMS net. Got down to 51 last night and that was sure nice and I really like those cool days. Did some town things and finished the bills and then off to the elders meeting where not much has been happening.
Wednesday here and was not feeling well, I think part of this is depression but got moving some by 9AM and then did some town stuff. Stopped at Church and visited with Pastor and felt some better and then got geared up for the Sunday school teachers meeting and then decided I would step back from that for now and just let Leon one of the other elders handle it and see how that goes. Will just step in if help is needed as I have more than plenty to do with the LYF group. Just pastor and Paige at the meeting but we had a good one so that helps me feel better and now have some new studies the pastor gave me for our next study lessons.
Thursday here and helped mom some with her stuff and got a clothes rack ready for our little Faith for a garage sale she is having. checked in the ARMS net and got the garbage out as it was a day late for the holiday Monday. Mom & I did all the hummingbird feeders and the Oriole feeder as we seen the humming birds looking for the food for the trip south again. We got them all cleaned and full so that is good to go and they are after them already. Heather picked up the rack for Faith's garage sale this weekend so that should be fun.
Friday came and went and I collected the rent money and worked on some lesson's for church. Checked in the ARMS net but the bands are still bad. Not much done but also went to town for some food we needed and then just vegged and watched TV with mom and dozed off much of the time.
Saturday is here and I ran to town for a haircut and then we headed to Sac for the city wide garage sale so that should be fun. Ya Right we got there and the whole city had about 12 homes with sales so we spent time with the kids and mom looked at some records Brad has and we had lunch with them. We then loaded up the things that Faith did not sell to take them to Tammy for her to sell or what ever she can do with them. We came home then and just had some supper and watched some TV and off to bed.
So the week is done and am not feeling so hot this morning so better post and get busy God Bless Be Good Do Right Love Papa, Dad, Brother, Cousin, Uncle and all Lew.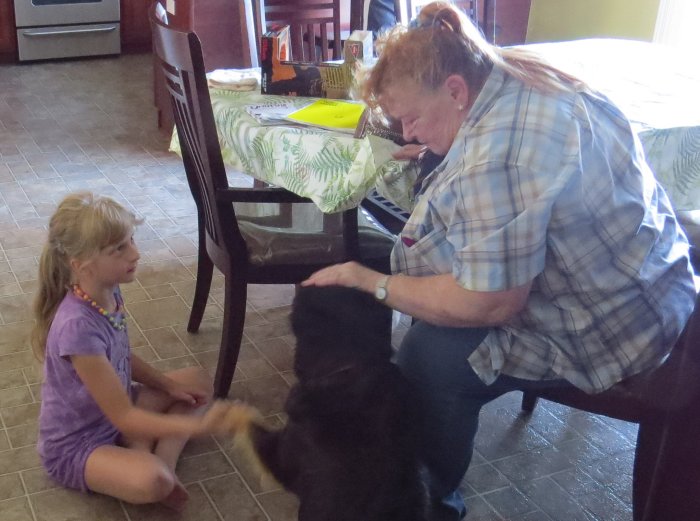 1 September 2013
The picture is from the 4th of July at Matt's of my little Peanut, Sarah, and the love of my life Mema. Starting off with the week being very hot and will be staying inside most of the week except early in the mornings as that is the only time to be outside. Overnight temps will only drop into the 70's. This will be a help mom get lots done week.
Monday started off with fixing a trim piece on the camper that I bumped with the Nash and knocked loose. No damage to the Rambler and not serious on the camper as it was not done right from the factory so now it is all good. Found the battery on the big van dead and also on the camper dead so charged them both so they are ready to go when needed. Picked up some in Garage as it is a mess and then inside mostly as the heat is starting.
Tuesday came and went with not much doing. Did some town things early on and some more work on the camper. Found some wheel skids to put on it but they are rather pricey but may get them anyhow as the skids keep wearing out since the camper is very low profile. Did some work on defending the faith and some studies there. Mom and I both just vegged and did not do much but meals and TV and then off to bed. Mom stayed up real late, like 5AM, so she may sleep a long time.
Wednesday here and was up to get the garbage out and get ready for the day. Have sent a check for the dome light for the Rambler and for the radio knobs so am making some progress there. Ran the tank out of gas and it took 13 gallons to fill but the manual says it is a 20 gallon tank so will need to study that some. Warming up the radios for the ARMS net but not sure it will go well as the bands are still just terrible. Mom will be sleeping in as she was up very late like I said. Looks like she got much done with her clean up things and she helped get some of the garbage ready to go out so that was a big help. The ARMS net was a bust as could not get in and heard only 2-3 stations and those not very well. Went out and hauled some brush that was in the back of the pickup and it is already 99 Degrees according to my weather station. Come On Snow! Do not like the heat. Went out and fixed the front right turn signal on the Rambler so now all are working great and only the license plate light to fix and all lights will be working fine. I have a different rear bumper and the correct guards and license plate mount with guards but need to clean them all up and then put them on and get the light to fit the bracket. Will try the light and bracket temporarily till I get that all done. Been studying on defending the faith and sure hope I have that all right. Will visit with pastor some this evening at the LYF meeting.
Thursday here and it is very warm out again. Got the light mount for the license plate I hope and will take the others I have back and the the light for the dome light came and it really looks nice. Mom and I did not do much but we took buddy in for his hair cut and he sure is cute. Had some supper and I dozed off while we watched TV.
Friday is here and today we go get our little love Crystal to spend the weekend with us. That will be fun and Tammy and Ben will come on Saturday after work and spend the night also so it will be a fun time. Mom and I have been under the weather lately so that should help us out a lot. Got an Email that the radio knobs for the Rambler are on the way so that will dress up the dash much. Will just need to figure out a dial part for the station indicator or find someone that has one and we will be good to go with the radio also.
Saturday came and we just vegged with our little love Crystal and did some supper together for all when Ben and Tammra come. Went to the barn and got out the hay rack for the neighbors to use on a hay ride around Swan lake. Worked a lot on the ARMS web stuff and on computer things and set up the bed in the library for the kids to sleep in. Fed Buddy and let him out several times and did some visits with Crystal and it was fun.
Got through the week praise the Lord and did get some stuff done. We even got 1/2 inch rain last night so maybe the drought and heat spell is broken and the temperature is starting in the 60's so we are headed in the right direction. Better post and get moving for church as I slept a little late today. God Bless, Be Good, Do Right, Love Papa, Dad, Brother, Cousin, Uncle, and all Lew.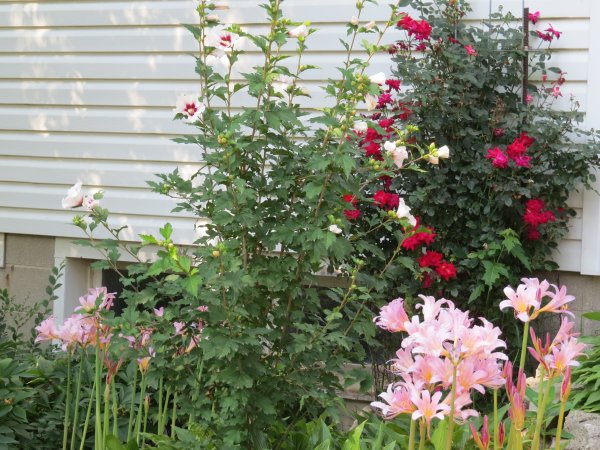 25 August 2013
Beautiful flowers from the yard that show up in August. There are Roses, Shooting stars, and Rose of Sharon along with many others so the Lord is coming forth in all his splendor and glory for us to see and to remind us who is in charge. Let us rejoice and be glad in it. Took the Rambler to Church and discovered the battery is bad so charged it most of the day, after getting a new charger since the old one was bad, and it still had one dead cell so got a new one. I just got the old one in 2008 so guess they don't last so long any more.
Monday came and it was a good day and did much with the Rambler and it is getting better so that is nice. Changed oil and fine tuned the carburetor and that helped very much and now just need to install the new muffler I have for it so it will be quieter. Helped mom some with the house work and supper and then just vegged and watched TV. Downloaded a couple songs with lyrics for a church sing along and that was about it.
Tuesday here and up for the Schwan's guy and then checked in the ARMS net and ran to town for some meds for mom and some things we needed. Took the Rambler and that was fun so need to get a little more done so it is ready for a road trip. Doing some washing to help mom out and hope I can get it right. Worked in the evening and got the new muffler on but the exhaust pipe was a pain, literally, I cut my hand trying to get it to fit. Will cut the pipe tomorrow and then shorten it and reconnect rather than trying to get it out over the axle. Helped mom with supper and then just did some TV and off to bed.
Wednesday here and up early and worked on the Rambler exhaust and it is good now so that is fun. Helped mom in the house some and did several trips to town for things needed. Did some washing and hanging up clothes and studied on my lesson for the LYF tonight. Put some more videos on my MP3 along with some music so it is working well yet. I believe the other ones were just bad on the touch screen as you can even feel the difference on this new one and all were the same one. Technology, what a wonderful thing. Again only one person for LYF so not sure what to try next to get them here. Took the Rambler to LYF and when I got home the Lights quit working so not sure what that is. A job for later.
Thursday here and helped mom with her sorting things and moved closet things for her. Cut some boards for her bathroom she wanted and then put up some hanger things in her sewing room. Looked some at the Rambler and discovered the headlight switch has a poor section and the lights will all work when I wiggle it. Will have to remove it and hope I can fix it as it may be hard to find one to replace it so it looks right. Put some storage bags on the closet shelves for mom and then helped some with supper and then just vegged.
Friday is here and Wow Wow Wow, was out early to work some on the Rambler and thought I would check all the tires for the correct lug nuts since the left front had the wrong ones and out of 16 lug nuts 15 were wrong and way small so changed them all out for the right ones, hence the wow. It really is smoothed out now but has a slight tire balance vibration at 70 MPH or so. Will run it some and then check all the lug nuts and tighten them correct and may be all good. Now have to pull the headlight switch and fix that and it is getting so much better and fun to drive. Maybe I can still do some things! Checked in the ARMS net and while waiting my turn I fixed the headlight switch as the fuse holder connection over the years got hot and came loose and cracked the fiber board it was mounted on hence a very loose poor connection. Hooked in a wire in fuse holder and the lights work better than ever now and may check on a good switch when I can. Have found most of the radio knobs so that is helping also, just need the red dial station indicator now. Wow things are getting better praise the Lord.
Saturday is here and not really up and at it today. Not sure why but did some weed pulling and then in for some coffee and check into the ARMS net. Signals bad yet so was in and out and then loaded the dishwasher for mom. Started to soak and oil her wooden spoons as they are very dried out. Listened to the new MP3 player as I did some of these things and it is working fine so guess it was the others bad for sure. One of the Elders maybe stating a Sunday school class for the HS kids also I may get involved with that to help out the LYF for Wednesday also to see it that will help. Time will tell. Having trouble with the keyboard here and did some cleaning and resetting but not sure that helped may need to get a new one. Kids are coming tonight for supper have been getting things ready for that. Got a new oil pressure switch at O Reilly's and now the oil light works again. Not sure what happened there but it just quit and did not show and open or short just some resistance if you measured it. Thinking it started to leak inside and filled the switch contacts so they showed resistance all the time and would not open or close hence no light. Cleaned and vacuumed downstairs to help mom some and now just waiting for the kids to show up.
Kids came and supper was great and we had a good visit and played some games so the evening was fun. Better get posted and move along as we have the church picnic today and I am moving kind of slow. God Bless Be Good Do Right Love Papa, Dad, Brother, Cousin, Uncle and all Lew.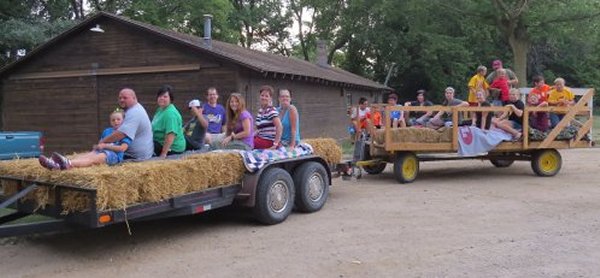 18 August 2013
Not much journal last week but the Hay ride was a success compared to what I have had so now just to keep growing more and bring all the youth back to the Lords table and remember their Baptism. There were 22 there and two were senior LYF and two were junior LYF so that was a great growth from the one that always comes. The great part was some of the parents came also so maybe we can get them to help with the program. Had some trouble with the MP3 player but that is just the new technology as most does not work very well or very long. Took it back as the touch screen quit and got another. Oh Bother.
Monday was a nothing day as I was beat so just loafed and did some few things for mom. Worked to get the MP3 player going better and finally got the play lists figured out. If you try to play a folder you create it will do some and then just go to alphabetical and then play some other album song. Again so much for technology.
Tuesday and the weather is fine and I did some mowing and then got a flat on the mower so had to run get that fixed and then unloaded the tractor and all from the hay ride and put it away. Helped mom some and the second MP3 player went south on the touch screen so took it back and got another one. If this one messes up I will give up and do something different. Maybe go back to the CD player as that always worked and did not need service always.
Wednesday here and was out early and did some mowing and then back in to feed buddy and let him out. Tried the ARMS net but band was super quiet so no luck there. Did some setup on the MP3 Player and got some more figured out so may get this one to work. Got all the garbage out and then some more mowing and back in around 10AM to check ARMS again. Did get in with several relays so the band is really bad but did make it. More mowing and then some help for mom and getting ready for my LYF lesson tonight. Made some calls and then supper and off to LYF. Nobody for LYF this evening so that is depressive especially after the hay ride turn out.
Thursday here and set up some more of the MP3 player and added some videos and this one may be fine. Third time is a charm they say, knock on wood. Raining out this morning and have 29/100's so far and that could keep going all day or maybe more as it is coming very easy and steady. Temp is 58 Degrees so that is just right for me. Out early and cleaned the pond filters and filled it with water. Checked in the ARMS net but signals still a bummer.
Friday here and completed much of the mowing and it is stopping for the year as we are very dry and the ground has huge cracks in it. Got the Rambler out and washed it up good and greased and oiled the water pump, generator and all those that needed it back then and took it for a ride. Still has a very bad shake in the front end and now is making a squeaky noise on the drivers side front. Helped mom some but not doing so good the last week or so. Think depression is trying to get a hold of me as I don't feel like doing much, am tired, don't sleep well and on and on so better get past it and get going again.
Saturday is here and went to church early for Table Talk and that was interesting and we watched the movie 180. I seen it before and wow is it ever powerful and hard to believe but very true. Helped mom a small amount and then worked on the Rambler and found the squeak in the front. Oh My some one put on some lug nuts that were to small and it almost pulled them through the bolt hole so the rim would squeak as it turned. To make matters worse when I jacked it up to pull it off and fix the problem I discovered the rim was warped really bad hence the vibration at many speeds. Decided to put on the spare and found it was a different size so ended up taking them to town and having them swapped on the rims and then mounted them back on the car with the bent rim as the spare and went for a ride. Wow and wow and wow ran up to 80 MPH with no vibration and it was so much fun to drive again with it running great and doing well on the road. Mom did a wonderful Chow Mien dinner and was it ever good and then we did some TV. The new MP3 player is working great so it is a good one I can feel the difference in the touch screen so hope it will really last now. Have many songs on it and also put a group of videos on it along with another 16 Gig Micro SD card to give it more space. Wow getting techy here.
Did not post last week and it was a very short journal so will get them all caught up this week just in case anyone reads them. Will be running the Rambler to church this morning so better get posted and get moving. God Bless Be Good Do Right Love Papa, Dad, Brother, Cousin, Uncle and all Lew.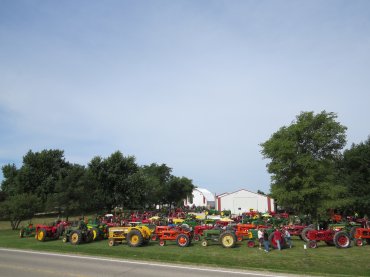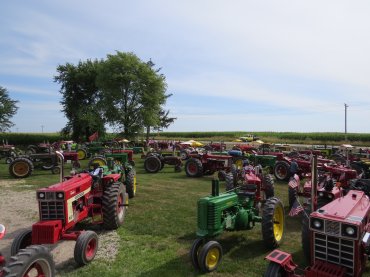 11 August 2013
Got through the Glidden tractor ride but had a flat tire on the bad tire and needed a new one anyhow so just drove on it till it was going to damage the rim and then quit. Made it about 5 mile that way so caught a ride with another fellow and then went back later to get it. We had a great turn out and I seen many old nice tractors so that was exciting. There was and antique car show and parade afterwards so that was fun also and got to see Mel, Ellie, and Brad there to.
Monday here and I ordered a tire for the front of the tractor and then checked in the ARMS net. My Verse for today was Acts 1:4-9. Started ok on things for the Elders meeting tomorrow night so have some of that out of the way.
Very busy week and I got the tire fixed and worked all week on getting the hayride for LYF ready so that took a lot of time. Had a flat on the trailer and then needed to clean the hay rack and make a hitch so I could tow them both. Put a horn on the tractor and then got an MP3 player to use for the sing along as we go on the ride.
Not much more and it is the next week so will post and maybe do better next week. God Bless Be Good Do Right Love Papa, Dad, Brother, Cousin, Uncle and all Lew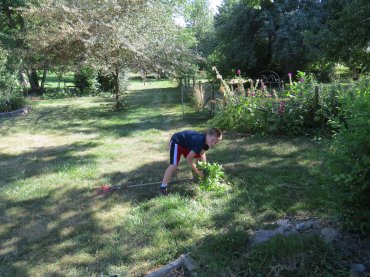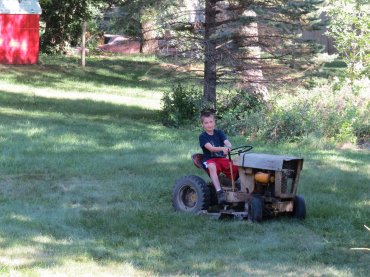 4 August 2013
Monday started with me sleeping in till 7AM and then doing some weed pulling. After that at 9AM i checked in the ARMS net and then Cody was up so we did some breakfast and then out to trim some hedge and work on some weed whacking. We got much done there and pulled some more weeds while he picked up the mess we made. By then it was noon and we went in for lunch and after took a small nap and then back to pulling some weeds. In the evening Cody and I went to town for some supplies and we ate out at Pizza Ranch as mom had a really sore back and wanted to stay home. Forgot the milk so had to run back to town for that. Then just rested, visited with the neighbor on his John Deere he is fixing and home to see some TV and off to bed. Cody got to use the tractor again and I told him it was the one his daddy was naughty on. He wanted to know why but I told him his daddy would have to tell him why.
Tuesday came early and was up at 5AM but just rested till about 6 and then had some coffee and checked the rain gauges etc. We got 9/100's of and in for a total of 17/100's for the month of July but it is still sprinkling so may get more. Sure could use some rain as we are about in a drought after all the spring rain. Worked some on the songs for the hayride and then checked in the ARMS net. Band conditions not well yet but was able to get checked in. As soon as Cody is up we will pick up some tree branches that came down and will do some other yard stuff before his mom comes to get him.
So we had eggs, bacon, toast, and chocolate milk for breakfast and now off to work. Woo Hoo!! We did some rock landscape for the flag light so you don't see it and wedid some small weeding. Then picked up some tree branches and hauled them to the brush pile. Cody drove the tractor all over the place and think he enjoyed it. Him and mom did some craft things and I went to town for some things we needed and then we had some lunch. Mom worked on our little Caitlin's dress and Cody watched some TV and then I ran to the rental for the siding repair estimate for the damage from Direct TV. What a poor customer support they have. Kris came and retrieved Cody and sure do miss all our little pumpkins but the quiet is nice for a while now.
Wednesday here and I stayed in bed till about 7:30 and that was nice and then got up and put out the garbage and recycling and turned on the radio's for the ARMS net. Checked in the net and then just vegged some as mom is sleeping in. Did some work on the ARMS net website as it needed some updates and got that done. Mom and I did some town things and then back home for some supper of Arby's sandwiches etc and I was off to LYF for the evening. Had one friend of Paige's come along and that was really nice and it sure helped with the flow of the lesson. I pray we can get more coming.
Thursday here and was up and going about 6:30 but not much done. Warmed up the radios and placed the plants around from yesterday to where we will plant them. Did some more on the web pages and did all the bills that needed doing. Did check in the ARMS net but the band was horrible so didn't stay long.
Friday here and we planted the things from Earl May and I did some things on the tractor to get ready for the Glidden tractor ride tomorrow. Mom has been in bed a lot with her back not doing well and then taking pain pills along with her other ones makes her feel sick so it is a vicious cycle. We did some TV and I got a Casey's Pizza for supper.
Saturday here and the tractor ride was fun but I missed mom not going to the fun days in Glidden and seeing the parade with me along with the old car show and such. It is getting late so will tell you about the tractor ride next journal and get this posted and going. God Bless, Be Good, Do Right, Love Papa, Dad, Brother, Cousin, Uncle and all Lew.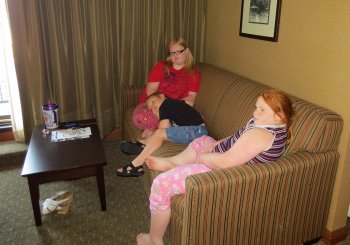 28 July 2013
Kings Pointe with our three young-uns is over and we had a good time and mom and I are wore out but thinking of our next adventure with Cody spending some time with us. We came home on Monday and then spent Tuesday resting and putting things away again. I visited with Pastor on a hay ride for the youth group. Then made up some mail out post cards for it and got them in the mail on Wednesday. Working also on weeding some of the landscape areas as they are really ahead of me this year. Picked up the TV from the repair shop as it was finally done and then the projectors a he could not fix them. Will just dump them I guess and chalk that up to my education.
Thursday we got Sarah and Lucas for a couple days and they helped me weed two of the landscape areas and were such a great help. We did some movies I may watch for the youth group to see if they are okay. Madagascar is one so will see how that works. We got some good snuggle time and Mema did some makeup with Sarah so it was a fun time. Heather picked them on Friday and then Friday night we got Cody for the weekend till Tuesday so will have fun. We did some more weeding with him on Saturday but I was sort of under the weather so did not do much. I did a special meal for supper with steak, corn on the cob, and cheesy veggies and that worked out pretty good but the cottage cheese did not go over so good.
Cody got to drive the Cub Cadet tractor some so he could learn how it works and then we may use it more this next week as we will have much more we can do while he is here. I picked out some songs and lyrics for the hayride music and printed and copied them also so that will be ready for the 11th. Got word from Mike at Earl May that he wants the hay ride again this year so will be getting ready for that. The time seems to be flying and I have not written much for the journal but need to get moving for Church and need to get some breakfast for Cody before we go. So God Bless Be Good Do Right Love Papa, Dad, Brother, Cousin, Uncle, and all Lew.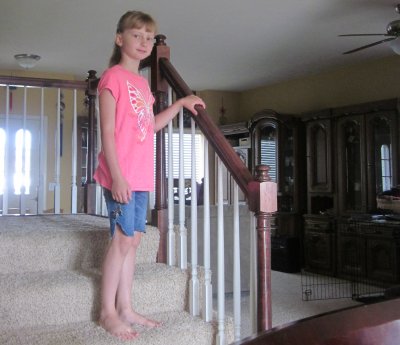 21 July 2013
VBS and our Peanut visit is over and the house is all quiet and mom and I are resting before our next outing this weekend. We are headed to Kings Pointe with Faith, Sarah & Lucas for three days with the rest joining us on Saturday. Wow are we busy and sure am missing my little peanut.
Well the purse was not left anywhere as it was stolen from the cart at New Hope Village Bargain store and thanks to mom calling and blocking things it was not used for the credit cards etc. Some one tried to use them for purchases on line but mom got that done before they could use it. It has been a busy week for her to get that all done as it had her AF ID, Drivers License, SS card and all in it also. What a trying time because of some dumb actions by really stupid people.
Monday found me sleeping in and vegging as I was wore out. Did some to unload the camper from the 4th yet and watered all the pots outside. Did some research on the church stage area and would like to keep it that way rather than turn it into storage as some want. Had to fix the toilet stool in the upstairs bath but it is still not right so not sure what is up there. Will have to give it some more checks after this week.
Tuesday found me doing some of the mowing at the rental and barn along with the weed eating there and then getting started on the same things at home. The weather has been so very hot that by 12:00 or 01:00 o'clock I just give up and go inside in the cool air.
Wednesday spent most of the day finishing the mowing at home and on our new lot and the city sign. Someone tried to help with sign area and cut off all the lilies and the dwarf lilac bushes. Not sure what they were thinking there but if you don't know what the heck you are doing leave things alone. Will see if I can save them or that is just a big loss.
Thursday here and did all the plant watering so they last till we return and did some more packing for Kings Pointe. Yay we will see all our little loves in two days so get ready for sugar highs and Papa hugs. Mema hugs also. Took off for Kings Pointe and picked up Faith, Sarah, and Lucas for the time there till mom and dad come on Saturday. Spent the afternoon with them swimming and then went to supper and off to bed.
Friday here and the kids and mom slept in really late then we went for a breakfast/lunch brunch and the kids took a nap again so they must be wore out. Took them swimming again and spent 4 hours there so they are tired again. When we got back to the room I went and got some hot dog combo meals and then watched some TV and off to bed.
Saturday Faith and Sarah up around 8:30 and I was up early downloading some Superbook episodes for some Sunday school lessons I may try to do for the times when they stop for the summer. Did God leave us in the summer of the year, I think not. The girls are watching some Disney shows but it is time to maybe stop them also as they are introducing two Lesbian, same sex parents on a show to keep in tune with the depraved Homosexual worldview of today. Email your disapproval of this to Gary. marsh@disney.com . Kris and the kids came along with Tammy and Ben and then Brad and Heather and our little Mel with Ellie. I played in the water with most of the kids and got a fair burn and Cody and I did a race on the steep slide and he won because I was to slow at the start. Lucas and I shot a few baskets and I did some with Sean. I helped Caitlin some with some swimming and stuff with them all and was out in the water or watching for 7 hours so am really tired. All the kids have left except Tammy and Ben and they will spend the night so another amazing busy week is done and I am sunburned and exhausted so will post and start again next week. God Bless Be Good Do Right Love Papa, Dad, Brother, Cousin, Uncle and all Lew.
14 July 2013
VBS started and what a fun but nervous scary time for me. What a great week this has been with my little peanut and VBS. I was very sick like I wanted to throw up each day but after the day started at VBS I got better but then the same thing the next day. It turned out well though so all was good. Most of the week was studying for the next days lesson and then spending time with Peanut. I did a small amount of plant watering and then some cleaning and filling the pond up. Peanut and I played the car game a lot going to and from VBS and she helped with grocery shopping.
So busy this week did not get to check in the ARMS or Swan net and was pretty much wore out by 9:30 in the evening. Mom was not feeling well during the week and slowed us all up some but we did what we could with Caitlin. She was a great joy and so well behaved. By Friday mom was some better so we took Caitlin shopping for her birthday stuff and that was fun but it seems some stole mom's wallet out of her purse at the thrift store. Either that or she left it at the FSA office but they are not open again till Monday so can not check there till then. She put a block on the credit card and then called the police to report it for the ID's and such so will have to see Monday what else to start working on if anything.
Checked in the ARMS net on Saturday and was going to have my peanut talk on the radio but she was gone when it was time so missed that. The temperature has been unbearably hot and I might be ready for snow. Over 100 a couple days so that is not good and the humidity is also very high like in the 80's to upper 90's.
The computer network service has been a mess and not very good on speed or there connections and the excuse is the they are doing some updates. Could be right as when I get out of the area and use other towers it goes really good but it shows a better signal here than at some of the areas that work better. Go Figure.
Well the week has been busy and not much to write about so will close and post. God Bless Be Good Do Right Love Papa, Dad, Brother, Cousin, Uncle and all Lew.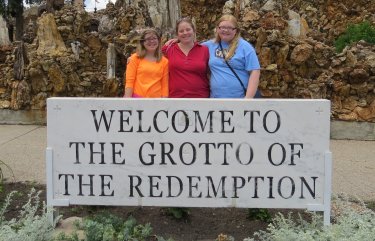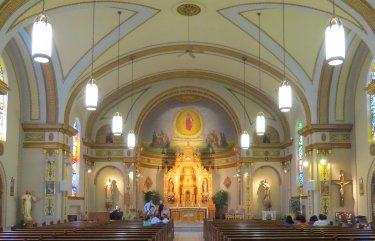 7 July 2013
Trip to the Grotto for LYF complete but ended up with only a granddaughter and a friend of hers along with our daughter Heather. We had a great time even if we had the Flat tire on the way home. Sean was there when I got home so that was a fun time. We did not do much but some mowing and then some TV watching. I was kind of tired but Mema and Sean stayed up till around 2 AM I think so they are sleeping in.
Monday and I was up by 6 AM and mailed the letters we needed mailed out that should have already gone to pay some bills. Got the water meter reading at the rental and then home and started on the man tree and the hedge trimming. With that done mostly I have started on the cactus area to get ready for the Rose of Sharon plants that will be there. I am trying to make all areas very easy to maintain with just some spraying and dressing in the spring and not all the high maintenance mom used to do. Wow did she ever do a lot out in the landscape areas to keep them looking nice and I would like to keep them that way with less maintenance if I can. The time is approaching when I am not sure I will keep up with it all.
The internet has come to a standstill again and it is getting frustrating but not sure what to do to fix it. It is getting rather old trying to call them every couple days to make it go again. Well 1 hour on the phone and on hold and talking to some and still no speed or movement but connect to the servers with good signals and speed but no pages or email opens or moves for minutes at a time if it moves at all before it gets a connection error or something. Sean & I did some outside work after a trip to town for groceries and then it was time for supper. Mema did some fried chicken and mixed vegetables with baked potatoes and was that good. Some TV and then off to bed.
Tuesday here and it was cool outside so did some things outside early and then checked in the ARMS net. While waiting a turn for the net I studied some on the VBS lessons so hope I can do that. We have a meeting on it tonight so will decide for sure then. Pulled weeds and dug up some water shoot trees started and then planted the Gooseberries by the cactus since they have all thorns on them to. Cleaned out the dead shrubs by the garage door and made the area ready for some Rose of Sharon plants. Mom started on a robe thing for my VBS storytelling so maybe I am doing it. Attended the VBS meeting for next week all went well but still no info on how it works so guess I will just try it and see how it goes. Sean and I did much work at front and side of house and it looks really nice now.
Wednesday now and Sean and I finished up some of the work we started and then just goofed off and went out to eat at Happy House the oriental buffet since that is one that Sean likes a lot. Not one of my favorites but Mema and him like it so we went and then I dropped them at Wal-Mart while I went to LYF. After we got his Bday gifts we missed like for Cody and then just home and to bed.
Thursday here and the day is way warm and finished the camper loading for our trip to Matt's and hit the road. The day got hotter and the air in the van was putting out 50 degree air as it should but was not able to keep it very cool. It all worked great but it is to hot and to much humidity so we need to move to the north pole, come on snow! Made it to the kids and our time with Sean for now is over and I feel bad that I was not up and going like I should have been for him but was under the weather some for some reason but not sure why. He was sure a big help once I got to going. The kids made a great meal along with MaryAnn and we had a good visit and then they did some fireworks and Matt did a great job with them. Back to the camper by 11:30 and did a few more set up things and then off to bed as I was rather beat.
Friday morning and I slept in till 8:30 so what the heck is wrong with me? Got up and did a few things for camper like work on the heater for the water as it does not always light. Seems to me that the slide adjustment that all have on the gas tube is not there but when I make a temp one from foil it lights better so will need to check further on that. I was told previously it does not have one so not sure why or how that works as everyone I have ever seen has the air adjustment slide on it. Took Buddy for a walk and fed him and checked on the internet here and it all works well and fast so I am guessing it is a problem with the service in Carroll that is slow there not my computer or modem or such.
Saturday mom and I both slept in and I worked on the water heater with no luck and then went to Flying J for brunch followed by a trip to Hobby Lobby and then off to the kids for a visit. Later we stopped at a Runza for some food and then back to the camper to eat. Tomorrow we head back home with our little peanut Caitlin for a really busy week with VBS, Elders meeting and all so will be nonstop. Sure hope I am up to it all as I am in one of those depressive blue moods. Life goes on so better post and get moving as there is lots to do to take off from here. God Bless Be Good Do Right Love Papa, Dad, Brother, Cousin, Uncle and all Lew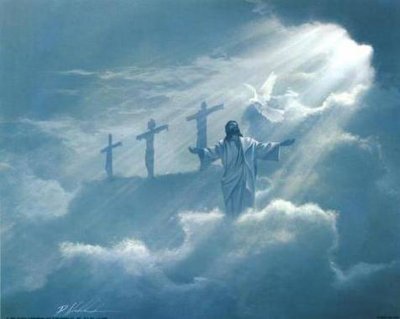 30 June 2013
Picture from the internet that I think is really nice so am sharing it here. In to town early Monday to see about the transmission on the pickup and seems like it was a hot day with a good load and the transmission got hot and blew the oil out the vent in the top. That is the only explanation we could come up with as all is fine and it works well now and is not leaking. Never seen that before and it has a cooler for the transmission also. Got about 1 inch of rain last night so that is helping much and the Lord does answer prayers. Checked in the ARMS net but still terrible bands so not hearing much so that is a bummer. Brad called and his truck quit at Auburn so ran up there to see what was wrong and it appears like a head gasket or such and has lost all the water. White vapor coming out the exhaust and it has no power. We filled it with water and he limped back to Sac and I followed and then brought him back to Carroll. I am going to look for a larger cooler for my pickup and see if that helps the transmission.
Tuesday here and the temp is hot with some rain again but not much. Worked on the door bells and got the switches mounted with screws as the double stick tape kept letting lose. Changed the chimes also so the front does the Westminster chime and the back does the Avon Ding Dong. All is well again so that is done. Met the Schwan's delivery guy and got some ice cream bars so are good there also. Getting ready for VBS and that is hard with nobody ever getting back with you when you call, text, Email and leave a voice message. New wave technology sure in not worth anything. Or maybe it is just the people that have it.
Wednesday arrived with more heat and prep work for pouring some concrete at church. Did some outside things early and did the mowing at the rental and at the barn and then set up some work with the Direct TV dish people for the big mess they made at our rental. Went to LYF and just did a good chat with Pastor and Paige and then home and off to bed as I am wore out.
Thursday here and checked in the ARMS net and then fixed the doggie gate we got that fell apart after 3 days of use. Things made in China are wonderful. Got some parts for the old grill as the new one I liked was $350.00 and it only cost $70.00 to fix the old one and it may now be good for another 20 years. Sure was hot out fixing it though but it is done and works good. I organized all the pictures of Tammy's store for mom in one place so it is easier for her to find them now.
Friday here and got the van ready for the trip Saturday and did some yard work. Wow seems like I can never catch up with the outside stuff and all that I have to do. The truck is doing fine on the transmission so that was all it was with overheating.
Saturday here and the youth from church backed out on the Grotto trip but we went anyhow with Heather, Faith , and her friend Tiffany. It was a fun trip and then on the way home we had a flat tire and I had taken the jack out of the van so we were stranded but Brad had his Pastor drop off a jack on his way to Carroll. Got back in time for the blessing for the youth going to San Antonio and gave them there cards to send them off so the day ended well. Mom and Buddy did okay but mom is having some breathing problems like the Pneumonia again so I hope not. Guess I will close and post so God Bless Be Good Do Right Love Papa, Dad, Brother, Cousin, Uncle and all Lew.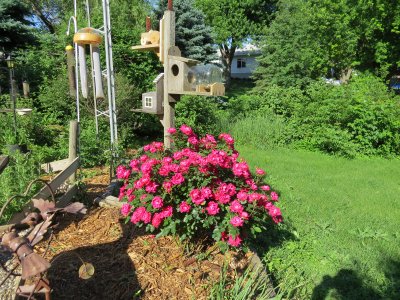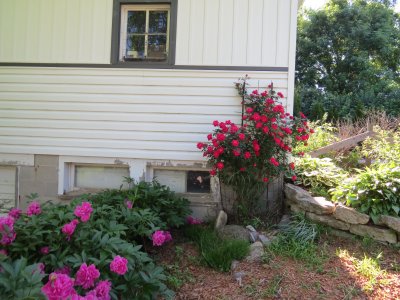 23 June 2013
Summer has arrived at our house and wow did the Lord ever give us Pretty. There is much work to do with the yard but am slowly getting it done. Spent Monday and Tuesday in the morning at the church and getting the LYF things mailed. Then from around noon to evening was out in the landscape area by the house and pond clearing out the weeds and brush trying to start. Mom is under the weather this week some and I believe she did to much on Sunday for Fathers day. I helped as much as I could but she made my special meal and was that ever good. Tuesday I pulled a big limb that came out of the neighbors tree to the brush pile and did a small amount of mowing but it is still very wet in some places.
Wednesday is here and in to move some dirt at church and then home to get a lesson set up for LYF. May just do a visit session and talk about some contemporary music with pastor. Sure want to get something moving with the youth but everything seems to generate no results so just pray the Holy Spirit moves in their hearts and we get going. Checked in the ARMS net a couple times but been so busy and the bands not well that not much there. Have posted some of the currant items for the web page so have done some there.
Thursday and Friday were busy in the yard and at church and I managed to develop a leak in the transmission on the Ranger so now need to see if a seal is out or just a hose for the cooling is broken. Hauled the uni-loader home so that is ready for some work here.
Saturday was a restful day with cleaning the 4 O'clock area and planting some wildflower seeds and then to church in the evening as elder. As dusk arrived I went out on the patio and seen a family of 5 or 6 Raccoon in the yard so will need to maybe trap some and get them gone. Am Elder this morning so will close and post and get moving. God Bless Be Good Do Right Love Papa, Dad, Brother, Cousin, Uncle and all Lew.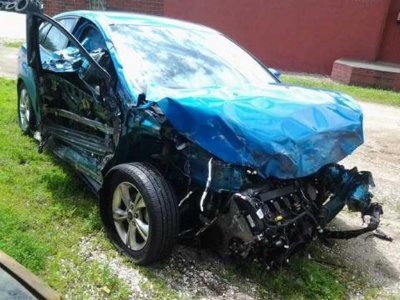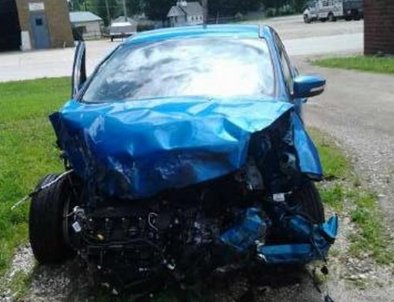 16 June 2013
Oh My Oh My!!! Our little loves car after she was hit by a semi. Baby was not with her and the drivers seat side not touched, GOD was surely in the passenger seat with her today, Thanks be to God!! She just got the car awhile ago and now it is gone, how soon our lives can change.
Monday I worked some at church with removing forms from the concrete we poured and then home and did the mowing at the rental and barn. Worked on getting some parents and elders to attend the LYF meetings so hope that will work out for now.
Tuesday back in to church and more form work and just about all removed so then the dirt moving and landscaping can start. It is a big project so hope it will all work out okay. Sure is taking time with not many volunteers stepping up. Did some work for LYF lessons and then just TV and off to bed.
Wednesday here and up early to get the garbage and recycling out and then off to church to finish the removal of the concrete forms. All forms out and then home for some work but was so warm out I just stayed in and did some computer and LYF stuff and some updates. Fixed the You Tube videos for tonight for LYF and then shaved and cleaned up and downloaded some more things from You Tube. Well Had Paige and Pastor at the LYF so am getting depressed.
Thursday here and at church early and picked up the concrete by the walks and got ready for the dirt to get moved. Tried some of the dirt but it was much to wet to work now so back home and working on yard etc. Have youth board tonight so will be a busy night. Went to board and council and need to do some work with all that.
Rain Thursday and now it is Friday and more rain with predictions of rain for tomorrow so the wetland is filling up very nice. Completed a huge bunch of the weeding that needs doing but much more than that to do so will be very busy with that for a time. Have to move a trailer here and then get on the mowing again also with all the rain it sure is growing fast. Have the Grotto trip all planed and the Youth board has set up a Canoe trip also so have a postcard set to send out for that with hopes of a good turn out. Seems many obstacles appear but will not give up as the youth need us there for them.
Saturday is here and went to Table talk and we got more rain so the pond is getting the best so far. The Lord does answer prayers and gave us the needed moisture for it. Prepared for the Birthday Party for Ellie even though mom and I are not feeling so good. Buddy is doing nice and keeping us jumping but is a good dog and learns things so fast. Mom has him to sit, dance, lay down, and such and is her constant companion. Mel is doing okay after the accident and some of the soreness is gone but has a sore neck with some headaches yet. I pray that all leaves okay and she is back to full healing fast.
Better get going and post for now as I am not able to journal much lately. God Bless Be Good, Do Right Love Papa, Dad, Brother, cousin, Uncle and all Lew.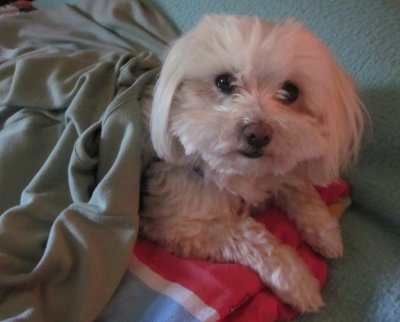 9 June 2013
Our Buddy relaxing on the bed and what a great dog and he does not shed at all and is really a smart dog. Week is over and it is Saturday night and I have written nothing for the journal. Just got back from the birthday for our little Faith and she in now a teenager, Oh Bother. Been super busy and did some prep work for the concrete for church on Wednesday and the worked on some of the landscape things. Did most of the mowing and did much weeding and landscape stuff at home.
Tuesday I fixed the skid loader as I could not cancel the part ordered and will see if I can replace it when it gets here. It may help the jerky movement when you try and go forward or reverse. Next time will look first and then order although that does not always work either so it is all just a learning experience.
Wednesday we did the concrete pour at church and then went straight to LYF and just had pastor and Paige there. Called some of the youth and reminded them about the class and then called parents to have them encourage the young. Also reminded the four youth that signed up for the June ushers program that they need to show up each Sunday in June for that. Do all the younger generation forget how to use calendars and what there second and most important function is. Rain has been coming some but let up for our area this month so far. Getting some today but just a small amount. Need more for the wetland but it is looking good so far.
Thursday and Friday I worked on weeding an mowing and catch up at home and trimmed the man tree and fed the birds forever, they sure are eating much. Worked with buddy and he has not had any accidents since the first one when we were learning his have to go out actions and missed the clue. What a smart puppy and is really attached to mom. Goes everywhere with her and acts frantic almost if she is not where he can find her. Helped mom some with some clothes in her closet and did much work by the cactus bed and sedum hill but have a long way to go yet. June is flying by and the year is about half over. Where does the time go? 12 more days and the days start to get shorter and we are headed to the winter months.
Checked into the ARMS net several times but the bands are really bad and the propagation north, south, east, and west is really poor so the only propagation we have is up so lets use the knee-mail and all will be fine.
The rain gauge says we got 90/100s of an inch of rain yesterday and last night so that should help some more but will be slow filling the wetland pond at that rate. Was awake much of the night last night, not sure why, so am pretty tired this morning. Looks kind of overcast like we could get some more rain so hope so. Guess I better get moving and post this and head to church. God Bless Be Good Do Right love Papa, Dad, Brother, Cousin, Uncle and All Lew.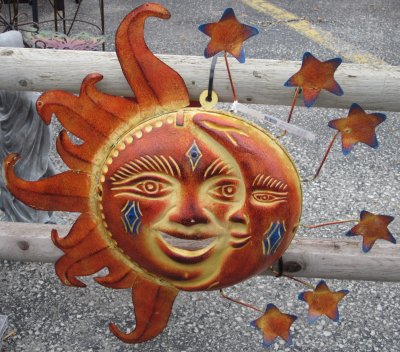 2 June 2013
We have a picture that mom likes and our week is starting with much rain. I am thankful for that as the wetland is getting more water daily. Lets keep it going till full but slow enough to not flood out the farmers. We have had 1 1/2 inches so far this morning and still falling.
What a week I spent Monday, Tuesday and Wednesday working at the church for the drainage and landscape work. We have the retaining wall finished and most of the drain pipes covered, dug the water pit and filled with gravel and started the fill. Did much of the form building for concrete pour for the walk and curbs. Wednesday night had the LYF gathering and Pastor and Paige came and that was all. What a let down. Spent all day Thursday mowing and got most of it done just a few small areas left. Have been working with Buddy and he is doing so good and mom really likes him.
Friday and back at the church for more work and then on Saturday also. Went to fix Brad's mower and it is now good again but managed to break the hydro cooling fan blades in the process. We won't talk about that. Will see about getting another fan blade next week. Am just about wore out as I took on a lot with all the volunteer work at church.
Buddy is doing great and is mom's shadow so maybe we should have called him shadow. He is a nice dog and we have an appointment for a clip and shampoo this Monday so will learn how all that works. He is going out side well and learns so quick and is so smart.
Not much time for the ARMS net this week and the yard work is way ahead of me so have some catch up work this week. On another note my Case uni-loader quit working for the bucket lift on Friday so had to order parts for the control valve. Saturday I found out that the part was not needed as some hardware I could not see came loose and it is fixed. Education cost money. Won't talk about this either. Oh My!
Long week short journal but sure have been busy. The wetland is looking great, the puppy is doing well, saw a baby fawn at the rental, truck in the grove again off the rendering works/Swan lake road, Church work going well, LYF not doing well, and I am wore out. God Bless Be Good Do Right Love Papa, Dad, Brother, Cousin, Uncle and all Lew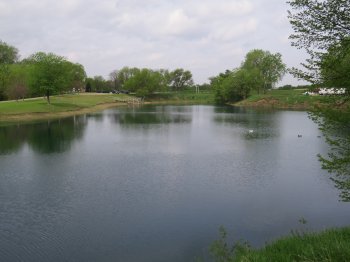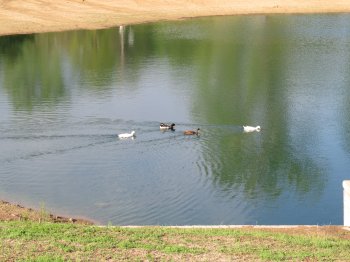 26 May 2013
Camping at LeMars Iowa
What a busy week and we now have a puppy again. It is a Maltese and a really nice dog it seems so far however we only got him yesterday. Mom has really wanted a puppy and hope this works out for us. It is Monday and mom is going to stay with Tammy this week and help with store stuff but I have to go home and do the mowing and all that stuff. Also will need to do the LYF meeting and get that ready. Have the camper to drain so the tanks will last for the time being till I get back and set things up for mom.
Camper was drained and I set up some stuff for mom for there and then clipped the code bars for interference on her door alarm so hope that works and then headed home. Stopped in town and ordered me a new lens for my glasses so hope it will fit and then home and started the mowing. Got much of the middle done so it looks better. Was a little after 6 by then so did a TV dinner and then did the fence to east weed trimmed and called it a night as it is now about 8PM. Getting tired. We had some rain when I finished the trimming and we had some while we were gone as it looks like about an inch. Every little bit helps. I guess I will call it a night and just get ready for bed and wait for mom to call if I can wait that long. Maybe I will call to make sure she is okay.
Up really early Tuesday and finished the mowing at the barn and rental by 8:30 and then back home and checked in the ARMS net. Fed the birds as they were scarce and missed the food while we were gone and then cleaned all the pond filters and got it running again. Finished all the mowing here and then worked on the mowers as they are not cutting well. Blades are really dull. Broke a socket trying to get them off the Toro they were so tight I had to use a 5 foot pipe to get them loose. Took the blades in to get sharpened and ordered some new ones for the Deines so I have spare set. Will have to order a spindle assembly for it also as I can get the old one apart and several bolts broke of. Will need to saw the last 2 bolts off as I can not get them loose and then put in a whole spindle. Spent all day on yard work since 6:30 this AM till now 6:00 PM so I am bushed. Will just quit I believe and get some supper and then veg.
Wednesday was early again and repaired both big riders and finished the mowing. The Toro had the blades on so tight I had to use a breaker bar to get them loose but got them off and sharpened. The old Deines brake a bolt or two and had to remove one spindle to get the blades off and that was a big job. Finally got it all back together and the blades sharp so it is done also. Got the skid loader to the church for weekend work and more so that will be a big drain project to help with. Set up all the youth meeting things but it was a sad night as not a single person showed up so I closed the church at about 7:20 and hit the road back to LeMars and mom.
Thursday was a busy day again as we tore down and drained the camper tanks and headed home after a short visit to the store and Tammy and we both were exhausted. The last ten miles was a struggle but finally home and I did some necessary unloading and then took a nice nap and that was really refreshing. Did some bird feeding and clean up there and some pond work and plant watering and we may have lost one of them as it is really wilting and droopy.
Friday was another early day and in to the church for the drain field work and we got much done there even if only the guy doing the work and I showed up. What a bummer deal as it seems nobody wants to step up and help for these or youth things or any thing for the right reasons. The little skid loader got a huge workout and it really helped it out as it worked all the air out of hydro system and seemed to help the engine run much better. Ran mom to the eye doctor about 2:30 and then back to the drain work for some more work to complete. I finished for the day about 5PM and picked up some supper and then home for some needed rest. Our little puppy Buddie is doing fine will be a great dog it seems so hope that is right as mom seems really attached as am I but want to stay in the back as it would easy to try and take over but this is for mom. They seem to have bonded well and he listens well and I see no problems yet. He is a very cute puppy but 4 yeas old they say so not a puppy I guess.
Saturday came in with much thunder and lightening and a good old Iowa rainfall so that is really nice. 1 3/4 inches so far and more falling so will see how much. Will check at church for some gravel work for the drain field as it will be to muddy for any other dirt work I would guess but should be able shovel some gravel and move it for the landscaping to go along with it. The rain is still falling slowly so praise God for that as we need much more for his wetland/pond/wildlife area so may not get any outside stuff done at church or home. Was a very busy week but have completed much although still way behind on the things that need doing. Pulled some weeds today and mixed some hummingbird food and put some out. Cleaned out the fridge in the camper and then just rested and got ready for my evening Elder duties at church.
What a week it has been with all the trip, work at home and at church so will sign off and post for now. God Bless Be Good Do Right Love Papa, Dad, Brother, Cousin, Uncle and all Lew.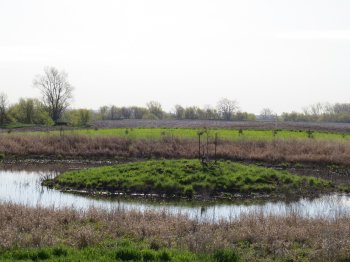 19 May 2013
Canadian Geese trying to rule the wetland Island
Another week and have a busy one coming up. Started at 6:30 AM Monday with some weed spraying and trimming along with some tree pruning and then some push mowing and regular mowing at the Barn and Rental along with some yard work and planting and spring stuff.
Much preparation went into this weeks LYF plans and it went fairly well but still wish more would show up. One of the new LYF kids made it and we made some plans for a Pizza night at Pizza Ranch and the some plans for a trip to the grotto around the end of June.
Did much camper work in preparation for the trip to LeMars and some help in Tammy's store. Left home Thursday morning and did some small work that evening and then some more on Friday but seem to be not moving so fast.
Saturday we just goofed off and went shopping and ate out at the Golden Corral and here it is Sunday morning. Where has the week went.
Got some rain here last night and hope we got more at home also so guess I better get this sent to post and try better next week. Spring is always so busy so God Bless Be Good Do Right Love Papa, Dad, Brother, Cousin, Uncle and all Lew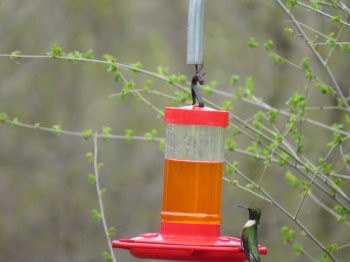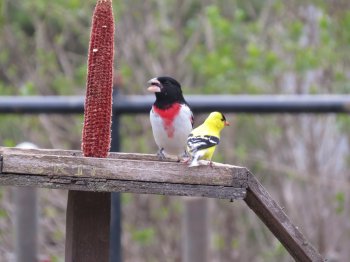 12 May 2013
More birds at the feeders and trees.
Been so busy did not even journal till Wednesday afternoon. We have ducks and geese at the wetland so hope they stay or at least keep visiting. The Cardinals, Canaries, Orioles, Humming birds, Gold Finch and many birds are back at the feeders and mom and I have been out doing flowers and planters and yard work. Had a large limb out of the willow at the bottom come down with all the wet snow we had so have cleaned that up along with many small limbs picked up again. Used the skid loader to hold up the willow limb while I cut it out so it did not hit the fence and tear it up. Pruned some trees that are in the way mowing and cleared that up but still have many to go. We cut moms pine and put her 3 flower pots on it at different levels and it looks really nice.
What a fast and busy week as it is now Friday and have not done much journaling at all. Worked much on the outside stuff and redid the patio and some of the bird feeders. Have seen at least 8 pairs of Baltimore orioles and the hummingbirds are here along with many grosbeaks, Cardinals, Gold finch and way to many to list all. What a great sight. Wednesday youth was a flop as only one came again and the new confirmation kids did not. I had there welcome plaques for them so maybe will get them to them next time. Have called three of the parents to encourage them to support the LYF and have there kids attend.
Checked in the ARMS net several times and the band is getting better so am happy with that. Some stations I have not heard in a long time are coming in so the band is stretching out. The sun spots must be getting right for good propagation.
The wetland is getting more water and has more now than I have ever seen so if we are past the drought it may get full this year and what a blessing for the wildlife that would be. There are still a pair of ducks there and have seen some Canadian Geese there several times.
Have had some communications with the Bath Lift people but they are adamant about it is not returnable so that is a great loss expense wise. I get so wore out and tired of all the stress and problems in our world today and of all the people that are me me me and have no concerns for others. The world view we have has left the bible worldview and that is what our problem is that we need to work on. Received a study bible from Brad & Heather and have started to look at it and see if I can figure out how to use it in a Godly way.
Saturday morning comes along at 45 degrees with some wind gusts so moms flowers in the pots are taking a beating so hope they do okay. I did not plan well there maybe but we will see. Did some tree trimming yesterday and then trimmed the hedge so that looks some better. Had to charge the AC on the old Ford van but got that going and then got the camper out to get ready for a trip to Tammy's next week to help at the store some. Mom had the neighbor kids over last night and they did a project for their mom for mothers day so that was fun and hope they like it. Fed the birds and set up some clean jam and oranges for the orioles and then checked in the ARMS net.
Then changed oil in the big mower and did some more bird stuff and started the mowing for the season. Did the push mowing on the bank and some weeding and then the large area and finishes up late in the day with the road ditch by the city sign. Now just the garden and set aside area here and then the barn and finally the rental yards left. In the evening I filled a couple of the oriole feeders as they had emptied them or them and the wind leaked it all out of two. What a sight with so many pairs of orioles and all at the feeders. Brad stopped over on his way back from Raccoon River church camp and gave mom a very nice planter hanging basket and a pretty flower to put in it for Mothers day.
Fed the birds this morning and it was chilly as we got down to 34 last night but all the plants look okay so hope they are. Guess I better get posted and get ready for church. God Bless Be Good Do Right Love Papa, Dad, Brother, Cousin, Uncle and all Lew.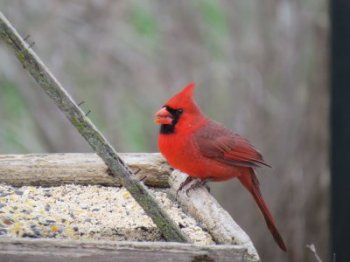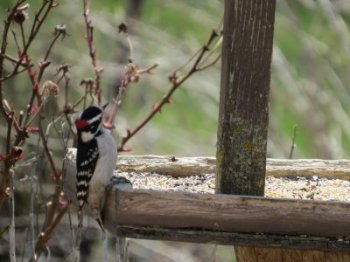 5 May 2013
Views at the bird feeder and what a sight we have.
Wow what a week I have had. It is Monday Morning and I got an early start after much yard work on Sunday afternoon. Finished the post for moms flower pot and cleaned the pond area of all weeds, brush and winter junk. Trimmed the rose bushes and mounted the eagle bell I received some years back on the post just installed for the flower pot to call everyone to meals. It looks really nice I think. Then off to town for much pond chemicals, fountain pump, mulch, cherry tomatoes, and flowers for the new pot. Fixed the bird bath and added the new pump to it and it works well. Unloaded the mulch and planted the cherry tomatoes for the grandkids if they get over to eat them. Have moved the grill to the shed area and I like it there and it clears the patio some. Started some weeding on the sedum area and some transplanting the sedum that is spilling onto the side walk. Figured out why the battery on the Nash was dead, I forgot and left the instrument lights on.
Tuesday is a good day but I am very tired. Got out early and pulled some weeds but was not doing well so turned on the radio and checked in the ARMS net but the band was still not very good. Installed the new fan/light assembly for our bedroom and that took forever it seemed. Did some more work on the bird bath with the fountain in it as it was still leaking some and then installed the flag light for using the flag at night also. This is just temporary to see if it works well. Mom made some turkey thighs for supper with some baked potatoes and gravy and carrots for veggies and it was really good. Did some mowing as the grass is really long in places and then just quit for the day as I am still wore out for some reason. Mom noticed the new flower pot and really likes it so I am thankful for that. It does look rather nice I believe. Did some more things for the LYF meeting tomorrow night and hope that comes out well. Computer is acting dumb again so dumped all history, temp files etc and it is all going fast and good again. Started raining tonight and the weather man says it has good chances for the next 4 days so hope that is right and it is a good sod soaker like we used to get. Not flood just a revival of all the sub soil and topsoil moisture so the rationing of water can stop like they are starting in Carroll this week.
Wednesday came and we had 21/100s of an inch of rain last evening and some more in the forecast. The temperature has dropped off some and it sure is better than those 80's in April we had the last couple days. Those are July and August temperatures. The Lord is surely giving us some rain for the wetland and the birds and animals there and sure would be nice to see it full and doing good. We do have a pair of small ducks that are staying there so far and hope that continues. Did some final touches on the LYF lessons and games for tonight and pray the Lord will be using me to keep the young people following his word. Devotion will be from Joshua 24:15. Warmed up the radio for the ARMS net but have no audio from others at all, so the band is really dead. Bummers!!! LYF went well and the new kids were fun so maybe we can keep some of them for the future meetings.
Thursday here and we got 7 inches of snow last night and it is really wet so that will add to the pond at the wetland some. The wind is really blowing and it is 33 degrees after a temperature of 86 degrees 2 days ago. Welcome to the Heartland and Iowa. Ham bands are a disaster today again and signals are non existent. Did get in the ARMS net but heard very little. Cleared all the walks at church after a deal to even get out of the drive way so that wore me out. Went back in later to take in some old projector things for the TV repairman to fix a projector for me. He also has fixed another VCR and has one and a TV to fix. Sure glad there are still people that do that as my eyes are getting hard for me to get them fixed good. Had to take the flag down again as another seam let loose so mom will need to sew it again. Attended the Youth board meeting and the council meeting and they did not do much of anything. When I got home had a sandwich and then just chilled with mom.
Friday came and the temp was still cold at 32 degrees with the wind blowing at 26 MPH peaks. Snow and rain predicted so will get some more moisture so thank the Lord for that. Checked in the ARMS net and some signals are better but some that I did hear are not so good, just figures it can't get it all together. I covered the tomato plants in the planter as I had already planted them but they may not make it as the cold is to long. Should have dug them up and brought them in like all the flower baskets etc. Mom and I glued all the loose contact papers on the barristers and they came out really nice and I moved one of them where it will be and then mom started putting her eagles in it. Just need to clear out the one and put the new one in its place and then move it across from it and load them up with the eagles and books.
Saturday Morning and I got the other barrister moved and mom moved eagles and we rearranged the last one and then did some downstairs clean up for the family coming for moms Bday celebration. Did some You Tube stuff for youth and then set up for the pictures of the confirmation service for the 4 coming to SR LYF. The plaques should be in the first of the week and then can hand them out next Wednesday at the meeting for LYF. Fed the birds and went to town for some things for the gathering and for bill mailing. The wet land has water completely around the island now and it is fuller than it has ever been so keep the rain coming and we may get it full to the top. The Lord answers prayers and is very gracious to us even as we are the sinners we are. God Bless us all. Better get going and get the pictures I need for the youth group. God Bless Be Good Do Right Love Papa, dad, Brother, Cousin, Uncle, and all Lew.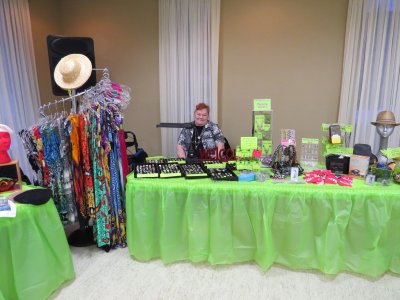 28 April 2013
Mom having a good at the Spring Fling for Frugal Fusion in LeMars Iowa a month ago.
Monday has arrived and we received some more rain and the wetland is getting better so hope it can get full this year. Sat outside and had some coffee and watched the birds today and that was fun and had some sprinkles and then went in and checked in the ARMS net. Ham bands still not well. I can see a flaw in the new camera lens but it does not seem to show up in the pics so will check it really close to make sure. It is a small chip looking thing or maybe just a color thing of the lens not sure. Hope it is okay as it is a really good camera and don't want to ship it in and have it messed up. The pictures are amazing. Took it along to town today and got some pics at the wetland and had a pair of ducks there but missed them as they took off before I realized they were there. Got a few pics of a pair of yellow headed blackbirds also but I took them through the kitchen window and the storm so they are not very clear but fun to see. Was a good day with about 1 inch of rain so that will help.
Tuesday here and did not sleep well but got a call from Tammy and she said they had 3 inches of snow. None for us thanks. Had a bowl of cereal for breakfast and then turned the radios on for the ARMS net to get them warmed up. Yes they are tube radios and need to warm up to work well. No rain overnight but the temp dropped to 27 degrees so spring is still not here. Well the ham band is some better but not well yet. Some good signals this morning. Better get moving as I need to get to town for some milk and things and the net is about over. Had some good bible verses today as always.
Wednesday is here and the day has started great. 35 degrees and wall to wall sunshine with some snow/rain in the forecast so it doesn't get much better than that. Got the garbage out and fired up the radios for the net. Have a hawk hanging around the yard I tried to get a picture of this morning but it flew to quick or I am just to slow. Fed the birds and made some coffee and then get on the radio for my ARMS net. Well so much for that so far, 15 minutes in and the band is completely dead so out to check the antenna's. Everything checks fine so is just the band. Have listened for 1 hour and hear nothing so guess it is not working today. I thought I heard control once and some others but they just dropped out.
Fired up the mower for the farm/rental today and had to get a new battery for it. Now it needs and oil and filter change along with a grease job and a tire repair. Sure is a lot of work sometimes but guess it keeps me out of trouble. Went to the review work with Pastor for the confirmation kids and then had the SR LYF and Paige was it again. We have invited the 4 new ones to join the SR group so hope that will help.
Thursday is here and the day is just beautiful, lots of sun and already 40 degrees and many American goldfinch have came to the feeders. What a great sight that is. Fired up the radios and checked into the ARMS net and the band is some better but has a long way to go. Did many outside task today and the day was a great warm day. Set up some of the patio things for the summer and got the bird feeders ready Picked up town things and the old guard rail from the barn to use for mom on the steps out back. Cleaned up the Toro from the mud mess with getting it stuck last week and washed off the headphone radio since it fell in the mud hauling brush. Got all the potted trees out of the drive under and set them out and watered them and some are already budding so at least some of them made it. Hooked up the VCR I had repaired and it is working great again so that is nice. Took in another one and also an overhead projector for repair. WOW & WOW mom made chicken and dumplings for supper and was that ever great and she did them amazing. Been a long time since we had that and I stuffed myself.
Friday here and another great start to the day. Warm and sunny and we have a forecast of rain from my weather station. Went out early and fed the birds and then did some work on the railing for mom for the steps to the patio. Took some pics of the jay's in the bird feeder and then checked into the ARMS net but the band is still not good. The ham that relayed me in had to leave so may not get my verse in today. It is Luke 1:51-53 on the great works of the Lord. Got the verse in and then back out to work on the railing. One of the bits I got to drill the cement went south after only two holes so had to return it and get another. Finally got the railing in and just need to figure out a post or something for the landscape end and it will be good. Might want one there for a hanging basket or such. Picked up all the old posts from the fencing job all the kids helped with and got all the things needed to change oils etc in the mowers. Got up to 74 degrees for a high so that is way to warm already so lets just hope it stays here and goes no higher for some time now. Putting T-bone steaks on for supper and mom has some baked potatoes and carrots so it will be good again. Well the T-bones were Angus from Hy-Vee and not very good so will get them always at Fareway cause even when I mess them up completely they are still good and tender and moist. Oh and Cheaper so go figure. Lots accomplished today and I am wore out, mom is trying the new bath lift chair for the tub for her so will see how that works out.
Saturday and the lift did not work so good so will see if we can send it back but probably not. Was a very busy day but accomplished much. Cleaned the pond filters as they were about plugged again and then checked all the solar lights as many were not operating and have all but 2 working I believe. Mounted the two squirrel corn feeders and cleaned up the pond landscape area. Got the frog bath going but the bird spitting fountain is cracked and the pump does not work. Moved two of the feeders around like mom wanted and now we can see them all better and then moved the suet feeder also. The sedum I transplanted seems to be doing good so will move some more later as we clean up the steps and walk. Guess I better quit chatting and get this done and posted so God Bless Be Good Do Right Love Papa, Dad, Brother, Cousin, Uncle and all Lew.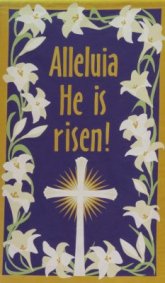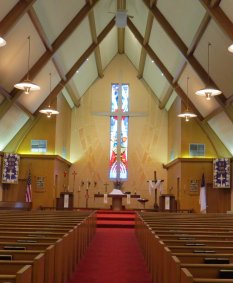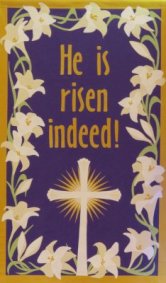 ALLELUIA
21 April 2013
What a busy week. Brad here early Saturday for fencing and then all Ben, Tammy, Matt Kris and kids here Sunday for some yard clean up. Got the fence by the problem neighbor done and much yard work done. After all that I was very wore out and down with a serious cold and slept in much of Monday after the Pastors conference service.
Tuesday came and still wore out but got mom to the eye check and it came out better it seems so we are thankful for that. Will take her old glasses in tomorrow for them to send them off for the new lens. It seems they will only replace the right one as the left is still the same. Sure wish this cold would break.
Wednesday arrived with the cold still here and head all stuffy but there is much rain coming down so that is nice. 60/100's of an inch so far this morning and 4 and 40/100's inches for the month so that is nice. Hope it keeps it up for 2 or 3 more inches or more but just one of those sod soakers like now not the flood rain that just runs off it comes so fast. Checked into the ARMS net but the weather may have me turn off as there is thunder and lightning going on. Have my lesson set up for LYF tonight so that is good and will do a short clip on Noah and the creation called Raining down threes and sevens by Pastor Fisk. This covers the chapter 4 on creation and chapter 8 on the worldwide flood we have just completed. My one faithful Paige showed up for LYF and it was a good meeting. It is starting to get frustrating. I downloaded the You Tube free down loader and when I finally got it set up I had to go to the control panel and remove 4 other dumb programs it stuck in also without permission. Technology is just stupid and really sucks. Once I had it done and all removed it worked really nice and lets me down load and convert all in one move.
Thursday gave us some more totals for rain and we have had 4 inches and 14/100s so far this month or just over 5 inches since I reset the gauge in March. Some rain still falling so that is nice as we need more. Snow followed later so that added some more and the wetland is getting better. Took some of my old electronics things I can't get fixed to the TV shop for Vern to look at for me. One is portable TV/VCR and an old VCR I can't find the problem on and if that work I have another VCR and an Overhead projector or two I can't seem to get going. I guess printed circuit boards etc are getting to small for me as I am not as steady as I once was and the eyes aren't so good for the tiny things but the good Lord has taken good care of me and I can still do normal stuff and I have good health.
Friday arrived with a beautiful dawn and I woke up, although late as I slept in, but all in all that makes a good day. Praise God for that and for the capture of the young man that was involved in the Marathon bombing, chase and hunt. He is in custody tonight and we can maybe find out why it was and what the problem was because after all the good reports on them it is hard too understand. Spent much of the day working on the bathtub lift for mom and it is done for use now. In putting on a faucet with a connection for a hand held sprayer for it the copper pipe twisted off so had to go engineer a new type of fitting as the old faucet was completely different and could not find a new one like it. After two trips to town I finally got it all done and it works well and the sweat job does not leak so maybe I am still useful and serviceable. The only thing left is for mom to tell me where she would like the mount for hand sprayer so she can maybe use it somewhat like a shower to rinse off.
The wetland pond is about full enough to encircle the island so we may get enough to do that this year and then enough to get it full in several years if it does not continue this drought we are stuck in.
Saturday morning came early and I went to Table talk and that was a good session. We had a good discussion and a good breakfast so that was a good time. The group talked on some of the world religions and many of the reasons they do not fit the facts. I did some shopping after and then home to help mom some and get some things ready for LYF this week. The day went fast and here it is Sunday morning and I am just rambling on. God Bless Be Good Do Right Love Papa, Dad, Brother, Cousin, Uncle and all Lew.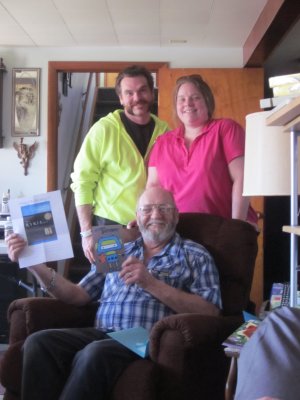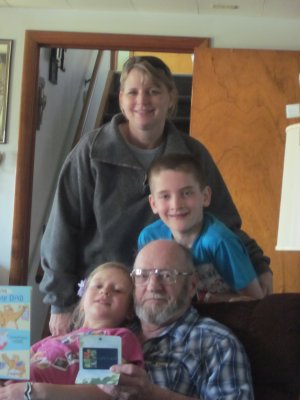 14 April 2013
What a great Birthday Sarah & I had and some very kewl gifts we got. Sunday came and went so fast it was hard to believe it but it was a fun time with the Grandkids and I sure enjoy those times. Mom over did it I believe but the meal time and all was great and she did so much in the downstairs so hope it wasn't to much.
Monday came in with much sun and a very warm day. Reached 70 degrees and I did some of the outside stuff that needed doing. Got the tractor set up for the post hole digging and tried a couple dummy holes and it will work fine, I just need to get used to it. Did some town things and checked on fence prices and all so will get them later this week. Found the lift works just fine on the tractor if I take the post hole digger off so maybe it just is two high for the lift since it was not designed for the old Ford's and is a universal. I can make it work and then check more on the lift after the farm season slows up some. The neighbor got the old John Deere running and it really sounds good so the being the engine was stuck did not seem to hurt it. I helped mom move some things and then cleaned out the bathroom wall towel cabinet for her to sort through and get rid of things.
Tuesday dawned with some rain and had 89/100s early in the day so that is great. If it keeps it up real easy for a day or so that would be nice. Have the new rain gauge I got out also so I can see what it says we get. The thunder really sounds cool and it tells me spring is here and it is great to hear. Praise the Lord for the April showers for our May flowers. Fired up the radio's for the ARMS net and then had some coffee and listened to the thunder and watched the rain and lightening. Did some more checks on the tractor but still no solution so will just got that way for now. Chased starlings away a lot today and ended with them not roosting here so that is good. Watched our NCIS shows and did some washing for mom while we watched so got much of that out of the way. We took a nap around noon so felt some refreshed after that. Now off to bed and get ready for another day.
Wednesday is here and it is overcast and cooled off some at 39 degrees but have more rain or snow in the forecast so that is great as the good Lord knows what we need. It already shows up in the wetland as the pond has much more water in it. Have much of the fencing stuff ready for the weekend so just need a few more items and then we are good to go. Should be a fun weekend with many of the kids here. Need to get the skid loader over here also to pull the post's out. Checked in the ARMS net but the band was drifty so not real good net but did enjoy it. Did some more washing for mom and folded some of it. Checked on the rain and got another 2/100s of an inch according to the auto one but that is less than the old glass gauge shows. Fixed up the metal post for the white PVC to mark the fence line when we do it Saturday so getting closer. Helped mom with some bathroom stuff and then studied for my LYF lesson tonight and ran to get the mail.
Thursday here and my LYF group went well and I enjoyed it very much. Helped mom with some wash when I got home and then some TV and off to bed. Took the Ranger in to Wally this morning as it was leaking water everywhere and it turns out was just a heater hose so that was good as I really need it this weekend for all the fencing. Stopped on the way home at the wetland and there were some ducks there so we have some water. Picked up the Case loader and found a flat on the trailer but was lucky as it was just a valve core bad that was leaking. Checked into the ARMS net with some very rough conditions but was good. Not many check ins but had fun. Did the church board and council meetings and then home to see some TV and off to bed.
Friday here and in to town early for fencing supplies etc and then some breakfast. Checked in the ARMS net and then went to lay down again as was pretty tired. Believe I have the beginnings of a cold. Sure don't need that now with all the fencing going on tomorrow. Back to town later on for some groceries and for some fence stuff I forgot. Got everything loaded and ready for fencing and then mom did a really good pork steak dinner. We ran out of milk so back to town for that. Chased the starlings out of the trees and that will be a nightly thing for a week or so till they change the roosting pattern they want. Don't want there squabble in my yard or the disease ridden droppings. For the most part it is working.
Saturday came around and I started the fencing preparations and work. Neighbor came immediately and took pictures said I was trespassing and he would turn me in. Don't know what his problem is but he told me I had to mend and fix the fence from my own side of the fence so for the most part I did. Can't figure some people out he even hung a camera in a tree to watch us work. Brad came and we got a big share done and then another neighbor came and helped finish setting the posts and helped us stretch the wire. 7AM till 5PM is a long day for and old guy. Brad and Tammy came about 5:30 and mom made an excellent dinner of baked potatoes, pork steaks, corn on the cob, and some Brussels sprout. It was really good. Matt, Kris and kids are coming today to help fence some more but I am wore out so may just do some yard clean up and branch removal. Guess I better get posted and move along. God Bless, Be Good, Do Right Love Papa, Dad, Brother, Cousin, Uncle and all.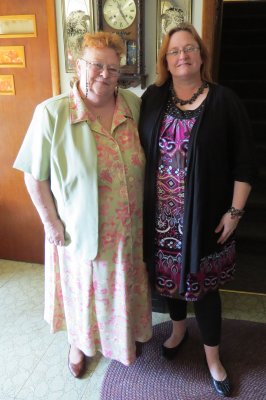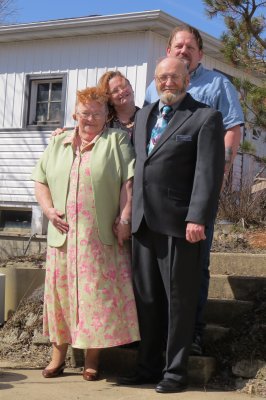 7 April 2013
What a joyous Easter we have had and was able to spend it with some of our kids so that was special. Had some egg hunts at Brads with a great meal and spent much time with the church for Easter service. He Is Risen! Alleluia! Mom has had a rough week but was able to get to Easter service with me so that was really great but with being Elder I was not able to enjoy it with her much but Tammy went also so that was good. We had a great breakfast there before the service and then after service we did up our food and off to Brad & Heathers for the fun there. What a busy month March has been.
Monday is here and it's 1 April with some new snow on the ground. Slept in some and then up for the ARMS net and getting busy for another busy week with City council, Elders, LYF, Dentist appointment, Eye appointments, and all the other normal things. Put the Nash Rambler together for the spring and it is running well, now just to get the front end tight. Did some outside work and attended the town council meeting and helped mom with the dishes and some house work. Watched some TV and then off to bed.
Tuesday here and it is still chilly but should now warm up. The Crocus looked so nice opening up through the snow. Checked in the ARMS net and did some updates. Got the Garage picked up some and helped mom in the house some. Studied the plans for our elders meeting tonight and then rested some. Attended the meeting and was not pleased as we are still talking of things we talked about the last year but doing nothing. I vented some but it was needed. Hope I did not overdo.
Wednesday arrived and today is another dentist appointment and then LYF tonight so hope that all goes well. Checked in the ARMS net and asked for prayers for me and our Elders so we can get moving if that be the Lord's will. Started the finish coats of stain and Varnish for the pastors coat hooks so that is progressing nicely. Studied my lesson some for tonight and then did some more work in the garage and for mom along with her eye drops. Opps Forgot the garbage so that will be here for another week now. Bummers. Hey wait it is Wednesday 3 April 2013, Happy Birthday to me, and mom brought me breakfast in bed and I just slept till about 8:15 so what a great start today is. Had a 100% improvement on LYF attendance this evening, we had 2 show up. Hee Hee! What a blessing that growth is.
Thursday is here and what a wake up. Got up with the birds and watched the sun come up and low and behold two opossum's came up to the patio and then got into the bird feeders and ate some of the dried fruit we put out for the birds. I did get some very nice pictures of them with my new camera and it is really nice and it also does amazing movies. Looks like I did well there for a change. Did moms drops for the eyes and checked in the ARMS net and then got ready to go to town for a fun time and then to look at a dog later.
Picked up the town things and got some repair plates for the step on the big van and picked up my suits from the cleaners. Seen the puppy but it was not the right one for us so passed on that. Went really silly and bought a 3 point post hole digger for the old Ford tractor so now have to do much fence work so it can pay for itself. Was a good day so mom and I got supper at Hy-Vee and brought it home to eat.
Friday arrived with sunshine all over and is a pretty day. I fed the birds and got ready for the ARMS net but the signals are not great this morning. Did some update on the membership manuals for ARMS and did some posts to the site. Radio seem to be goofy this morning so must be time to clean all the relays and such. Went to town and put up the coat rack for Pastor, picked up the 3 point hitch post hole digger, got groceries and then home for some more work. Went through some clothes for mom and mounted the digger but the tractor lift is not working well so not sure what is up there. Have to check with Haley's to see but it acts like an air bubble or bypass at the highest lift points. Oh Bother! Helped mom downstairs some and then just some TV and bed time.
Saturday morning and checked in the ARMS net fast and then off to get ready for the kids and all for Sarah and my Bday. Got much of the prep work done and worked some on the post hole digger and made some stabilizers with the neighbor. They are not just right as they do not lower the way they should. Did some on the hydraulics also and it appears like the draft control is having an issue but if I wire it tight to the draft position it all seems to work well. Kids came and we had some lunch, did some outside playing and then did the gifts and it was a great birthday. Mom did such a wonderful job with it all and I sure am proud of her. The camera did some great pictures and I will get some good results with it. The week has been a busy week but a very fun successful week so will sign off and post for this time. God Bless Be Good Do Right Love papa, Dad, Brother, Cousin, Uncle and all Lew.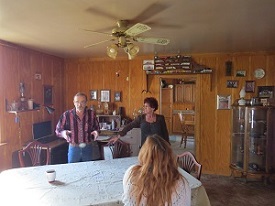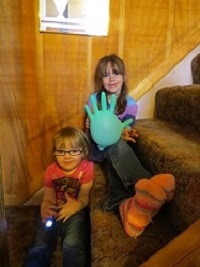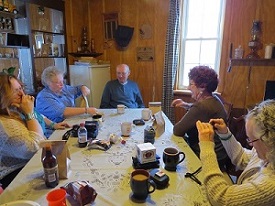 31 March 2013
Trip to Dee's was great and have some of the pic's here for you. You know them all except the middle picture probably and that is from left to right Naomi and Emily. They belong with Michael Lindsey and are his grandkids I believe. What a great group we seen.
Tammy went home late on Sunday and mom made us all stuffed cabbage for supper and it was great. Tammy and I ate way to much but it was so good.
Monday arrived and we had a small snow flurry accumulation overnight but it was not any amount to shovel. I have a dentist appointment today at 9:30 as I knocked out a filling or a piece of tooth eating some trail mix. Not many of the good teeth left so hope we can keep it. Did a lot of work on the ARMS web pages this last week so am anxious to see how it is liked by the net members. Sunday we had a problem on the Swan net with us moving freq again and not keeping the same GMT time for all so I posted my whine about it all and I didn't even have any cheese. Started moms eye drops at 8:30 as my dentist is at 9:30 and did not want to rush. Checked in the ARMS net while waiting with short time so did get that done okay. Sure has been busy lately. Will stop after the dentist and visit pastor to see how well the movie for LYF went.
Dentist appointment done and needed repairs on two teeth. Stopped to see Pastor and the movie went well and got a small amount of insight. At home worked some on the ARMS website and took down the bed Tammy used and stored it away. Gave mom all the drops for her eyes except the bedtime ones and helped her with supper. It was really good again. Ate too much also. Caught up on some Email and then just chilled with mom and some TV.
Tuesday here and started the outside work as the weather is getting warmer. Cleaned the bird baths again and filled them and treated the pond for all the algae's and things and cleaned all the filters. Cleaned the patio and am ready to look at planting things and all the yard cleanup for spring.
Wednesday arrived and we are off to see the Doctor on mom's cataract surgery and maybe look at some puppies. The appointment went well and the eye seems to be great according to the doctor but mom is not sure yet. Will have to see when she sees our eye doctor here and gets a new prescription I guess. There was not any small puppies like we are looking for and they seem to be really scarce now. We had some lunch at Perkins and then did a little shopping and then headed home so I could get ready for LYF. That went well and may be making some headway I pray.
Thursday and it is set up for the Easter celebrations with Maundy Thursday and all the rest. Started the day with filling all finch feeders and hanging them out and with feeding and watering the birds since I seen the first of the finches showing up. Many of the new bulbs we planted are up and ready to bloom. Checked and got all the yard equipment here running and ready for the summer but still need to get the things at the rental up and running. Finished up some work on the ARMS web site and checked in the net. Put up a new page also for prayer requests. Attended Church service for Maundy Thursday and help with the alter teardown and the window blinds for the Easter vigil. Grilled a steak when I got home and then mom and I watched some TV and off to bed.
Friday morning here and up early and had some coffee and started the day on the patio in the glider. Was a brisk morning of about 40 degrees after a low of 31 overnight and there is wall to wall sun so it is a very bright day. Fired up the radios for a warm up before the ARMS net and then some work here and on the web page. Was in attendance for our Good Friday service and that was really a good service and then was elder for our Saturday Easter vigil service. This was all the readings from the earths creation to the crucifixion and burial.
Saturday spent much of the day helping the neighbor with freeing up the engine on an old John Deere he bought. We got it loose and finally good enough to have the starter turn it over and got all the valves and tappets free. Now he just needs some spark and should be running. I hauled the case bucket loader to the barn and brought the old Ford tractor back to use with some cleanup for the trees. Helped mom with supper after my return from church and then Tammy & Ben came over for the evening and will stay till tomorrow for Easter at Brads. The week has been very busy and prosperous but am rather wore out but it is Easter morning and our Savior has risen. He has risen indeed. God Bless Be Good Do Right Love Papa, Dad, Brother, Cousin, Uncle and all Lew.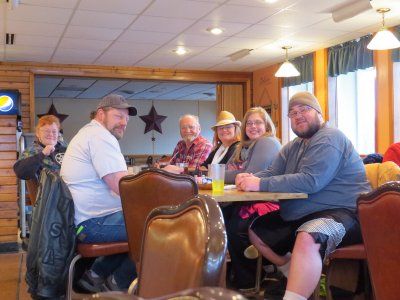 24 March 2013
The Spring Fling with Tammy for her store work was fun and a great success and again we had to have some food at the end as you can see with the picture. It was taken with the timer on the new camera in a burst of three. Kind of fun to learn. Left there on Sunday last and headed home with stops along the way for some pumpkin seeds for mom to snack on and some visit time with Brad & Heather and then again at Hy-Vee for some carryout supper and finally home. Mom is not traveling very well as her eyes do not focus well and she gets kind of dizzy and nauseous. Sure hope the cataract surgery this week help that some.
Monday is here and got the taxes done and the mail started again and we got some snow. There is a small amount more of water in the wetland so all is well there and improving. I checked in the ARMS net and started the new drops for moms eye along with the old one and sure getting excited and nervous about it all. Am saying a little prayer for it all. So Far I really like the new camera and think it will be just great and I located the reset to default button for when I mess up and do something I shouldn't. Ran the Income tax papers in and found out we cans save some on taxes if we do some different so will need to gather them up.
Tuesday here and slept in some and then did some washing and helped mom some with getting ready for the trip to Fort Doge for her surgery. Checked in the ARMS net and did some work on the ARMS web site. Removed the Barristers from the van so it would be useable for the surgery trip. Made a trip to town for the other tax forms we needed and then some grocery items we need and I picked up some chicken for our dinner. We watched NCIS and then off to bed as It was a long day.
Wednesday came and it was garbage day so got that out and got ready for the trip to Fort Dodge. Packed and loaded the things we needed and brought in the garbage cans and bins and we are off to the surgery. We checked into a motel and then off for some shopping. We looked and the animal shelter for some small dogs and the one we really liked was gone just about 2 hours before and the rest were all to old or to big. Went to supper at Perkins and then went to Menards and got some small incidentals and picked up a ceiling fan light assembly for the bedroom along with a flag light for outside and some rope for hanging the flag. Now I put it up right and have it lighted so I do not have to take it down each night. Then back to the room and got online for mom to order some Avon she wants. Watched some TV and off to bed.
Thursday morning and I did not sleep well so up at 4 AM and made some coffee and paced the floor. Guess I am nervous but excited that mom will be able to see better again. Coffee is really poor and doing some journaling while waiting to get mom up and get going. Was a very cold and windy day yesterday and suppose to be windy but some warmer today. Made it to the hospital by 6:40 AM and finally got in at 7:20 Am for the 7AM appointment. all the prep work took till 8:40 AM and mom is now in surgery. They say it will be about 20 minutes for the surgery and then back here for recovery. We will see what it really is. Everyone is very upbeat so that helps much. Was out of surgery by 9:20 and then released from the hospital by 9:55. Wow was that ever fast. Doctor said it went well and should be better now and mom says close images seem to be better. It may take several days for much clearer sight the doctor said and then maybe glasses to fix that mess. Time will tell now. Back to the motel for some rest as mom is still dizzy and not real stable. We had some of the breakfast there and then to our room and took a nap.
After the nap we went to find a battery for my camera and surprise surprise stores do not carry any products for anything they sell in the store anymore. Who invented and when did they invent that world. My Oh My! We then did some other shopping for mom and went to Goodwill and then mom found a Chinese Buffet so we had supper there and then stopped at Casey's for snacks and back to the room.
Friday is here and we are ready to be home or at least I am so will see you all there. The doctor said the eye looked great and it should do fine when mom gets a new prescription for her glasses. We did not do much but just headed home and rested. I was rather exhausted. Tammy came over to spend the night for the trip to DeEtta's for the family Easter so got the bed ready and then turned in. Brad and family decided not to go with us but had the big red van out and cleaned up so took it on the first outing for the year.
Saturday came very early and Tammy and I were on the road at 5 AM and it was a fun trip and a good day and the weather cooperated. The time at Dee's with everyone was fun and got to meet some of the more recent family members and visit with all the old family members. Got some decent pictures I believe and the new camera is doing great. We arrived there at about 10 AM and were the first there and we then left about 3 PM and got home about 8 PM and was really tired but it was a fun day. Tammy was great company and relived many older memories. The week has been long and the time has passed fast so better get this posted and get ready for next week. God Bless Be Good Do Right Love Papa, Dad, Brother, Cousin, Uncle and all Lew.
17 March 2013
Another great snow storm with 1 inch of rain and then 10 inches of snow and the pond at the wetland is really starting to fill again so lets hope it keeps going. It went from a puddle to about a foot deep at the one end. Picture shows it so far. Moved snow all day Monday and the neighbor helped in our drive. Then I moved at the rental and at the church as it was still covered on the walks. Mom worked on her sorting and getting rid of things and we are getting ready to go to Tammy's for a few days. Got the computer running good and will drop it off at the place I got it while we are at Tammy's for them to check the defragging with the new video card as it does not work. Picked up all mom's eye drops for her cataract surgery so we start them tomorrow so better remember to take them with us. Been working on the Glory net logs for the ARMS net so that is up to date. The Glory net is the silent keys for the ham group.
Tuesday arrived and set up to check in the ARMS net and worked some on the web site. Had to make up some new QSO cards as I have lost mine or have run out not sure which, but probably misplaced as I am sure I did not mail that many. Went to town and picked up the rest of moms meds and set an appointment for the taxes to be completed. The wind is really blowing and snow is in the air so is a rather messy day out. We had gusts to 41 MPH so the snow is really drifting. Only nice thing is there is more water in the pond than yesterday. This Spring is hopeful.
Wednesday is here and Checked in the Net. Took mom to a physical for her eye surgery so we can get that done. She had an ear ache and the nurse removed a whole lot of wax from her ear so that really helped with both the pain and the hearing. Then set up for the Vesper service and My LYF group. The pond looks like it has more water in it so hope that keeps going. Did some stuff to get ready to leave for Tammy's tomorrow to help with the fling thing for the store this weekend. Looks like we will need some tires for the van as one has a crack and the belt is ready to start showing. Oh Bother. Hope it does not go bad before we get to Tammy's.
Thursday here and we made it to Tammy's fine but after a careful inspection I decided we need all four tires. Go Figure. Got some really cheap Douglas tires at Wal-Mart for $68.00 a piece but could not get them mounted till Friday at ten AM. Picked up some sleep aid for mom and looked at a Canon camera I may get if mom thinks so. Well I got it and it seems really nice but need to charge the battery and read the manual.
Friday came and was really busy with the store spring fling setup for Tammy but the pictures I tested on the camera were amazing. It has a full 50 times optical zoom and does it ever work great not like the digital ones. There is no shake etc with the anti shake feature also and I think I will like it. Also had to get the tires mounted and that was slipped in with the store chores. While there I did some pictures and a small movie as a test and wow! I did a zoom from one end of the store to the other and it brought in people and signs I could not even see and it stayed in focus. Mom and I worked rather late and then we all went to Pizza Ranch for supper and then to our motel for us and off to bed.
Saturday dawns with us both very tired and wore out and we were up by 6:10 AM and got moving to get mom to the convention center to help Tammy for the spring fling. We beat Tammy there and the day was a huge success for Tammy and the store. Mom had a good time and Tammy really enjoyed it. At 12:30 we loaded it all up and went back to the store and set up some of that again, Mom bought some things from there and then out to supper at the truck stop. Did some timer photos with the new camera and does it ever work nice. Went back to Wal-Mart this morning and purchased the extended warranty as it has so many mechanical things like the the zoom etc. that could go bad and this warranty will cover it another 3 years after the manufacturer warranty. After the supper mom and I went back to motel to just chill. We watched some TV and then to bed so will post and get some breakfast and start the day for the trip home. God Bless Be Good Do Right Love Papa, Dad, Brother, Cousin Uncle and all Lew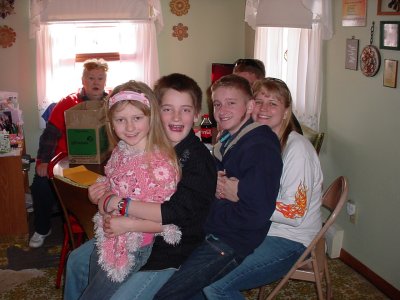 10 Mar 2013
Fun times and what a great bunch of kids we have. The week has started and the barometer is falling and shows rain in the forecast. Yay I can deal with that as the time is about due for the spring flowers to peek out. I can feel spring coming and it may be early this year the way it feels out. Temps warming up some this week so that is nice. Have rain, freezing rain, sleet predicted for this evening from the weather people on TV and my station says the same thing. My guess factor must be about as good as theirs.
Monday morning and we have another funeral I am Elder at and sure have many of them lately. Picked up some groceries afterwards and then worked on some elder things and carried some things for mom. Set up some videos for the LYF meeting this week that go along with our lesson plan. Am using one from the Synod that the young people like but is very hard for me to understand. Went to the City Council meeting and then some TV and off to bed.
Tuesday morning and some snow is falling but not much. My weather station says clear skies with sun and some cloudiness so I opened the window blinds and seen the snow. Guess we need to get the meteorologists to put a window in there office before they do the forecast. Checked in the ARMS net and doing work on our mission statement for the long range plan for our church.
Wednesday arrived and no snow arriving with it so the day is starting nice with much sunshine. Got the garbage out and did some radio stuff. The bands seem to be some better so the sun spots must be right for a change. Did a mail out for the Sr. LYF for a movie I will be having. Had to order some ink for the printer so that worked out as another cost. I used some presentation paper for the post cards and they came out really nice and will have to do one more next week for all the particulars of the when's and such for it. Trying to build some excitement to see if that will help attendance.
Thursday here and lots of sun out with some frost in the air, 26 Degrees and falling barometer. Really slept in this morning as I was awake half the night with upset stomach. I ate too much junk food. Feel better this morning. Checked in the ARMS net and control not feeling well so helped there some with relays etc. Well I hit the wrong key on the computer and deleted the log book entries for the net today so that is gone forever as the memory is to short and list is to long to remember it all. Oh Bother Go Figure. Elaine showed up out of the clear blue and that sure was nice. She is here for a funeral but may get to see her more as she will be here for several days. We had some coffee and then did some of my lentil soup for lunch and she was off and running. Mom and I had some lunch and then I fixed some more leg extenders to raise the head of the bed again. We did not like it before but we may like it better this time, not sure. Fired up the old swan again for the swan group at 1:30 so will see who is around. Well no luck so far, get more power out on the vertical but less signal and less power on the dipole but better signal reports. Radio's are still a mystery. Computers also as it has stopped again and won't save to my F drive. Wow new technology really stinks as nothing ever works.
Friday is here and got the computer back up and running for the time being. The new powered USB hub is a piece of junk as it does not always work right so I dug out the old one that has all the failing lights etc and after some TLC with some solder, heat and cleaning it works just fine except for the power light as it may be burned out or broken or loose solder as I might have missed it. No matter it works great without it so not important as they are not required for it to operate. Found out what I think was the problem with new one after the second one does the same thing. It would be intermittent and act goofy so after checking and changing cords and everything imaginable, I started putting one plug in and then using the item connected. By the time I got to the 3rd one it would go goofy so it must not be of the kind that can handle enough power to operate that much like the old D-Link hub did. Glad I was able to fix it. Will be taking the computer in next week to see what the defrag problem with the new video card is. Checked in the ARMS net and the band is fair but we have much sunshine and the temp will be in the 40s today. After a low of 23 we are already at 34 degrees so may even get warmer. Late in the evening the rain started and I went out to check the Crocus and Spring is here, little green shoots are out of the ground.
Saturday came with 82/100s of an inch of rain and more on the way they say. Wow did that ever do much for the pond at the wetland. Did some town stuff with sis for something special she needed and we had a good visit when she came late in the day. Did some dishes and copied a CD for her and we had moms leftover mess for supper and was that ever good. Early in the day I checked in the ARMS net and updated some of the pages and checked on my overage with US Cellular modem for the internet. It will cost me $10.00 for each Gig I go over so that is not so bad. Even with double my allowance it will still be cheaper than Verizon was so will not worry for now. Been working on some listings for the silent keys we have for the radio net and that is always hard. Sis will spend the night here and then may go to church with me tomorrow maybe, not sure yet though. Been a really busy week and got the second mailing for the LYF movie ready for next week. Sure these build some interest in the LYF and parents to be more involved. Tore into the power supply for the computer monitor as it would make a terrible noise in my ham radio and I would have to smack it or squeeze it so it would quit. After I got it apart I found some poor solder joints and one of the aluminum shields not connected well so fixed all that and it is fine the noise is gone. They sure make cheap junk today. Well enough of my rambling so will post and get moving ans see if sis is going to church with me. God Bless Be Good Do Right Love Papa, Dad, Brother, Cousin, Uncle and all Lew.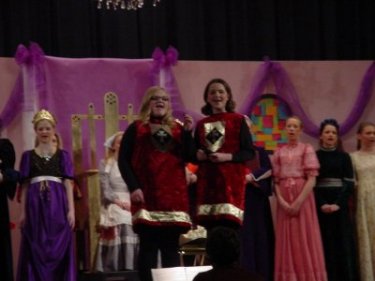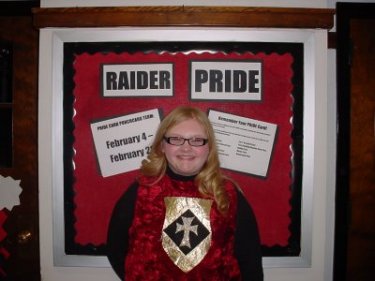 3 March 2013
Oh MY our Little Faith and her performance in the Musical Cinderella at her school. What a great job she did and she has a very pretty voice and we are so proud of her. After that was finished we went back to the kids and had Heathers Bday gift giving and then home for me as mom was at home because she did not fell well enough to go. That was Saturday night as I have already said so am repeating myself. Seems I can remember that from somewhere. Did I tell that story before? Went to church and bible class and then got some milk and home to check on mom. Checked in to 3 different nets and the band was a mess with very poor signals. Mom made supper with chili dogs and some cottage cheese so that was really good. Haven't had them in a while. Watched some of the academy awards and then the Mentalist and off to bed.
Monday entered and I ended up at Church in senior fellowship and the theme was cowboy days and what a lot of good stories we shared. Set up some appointments I needed to make for church stuff and got ready to go to Fort Dodge tomorrow for moms cataract appointment to see if they can remove them yet or what. We are both some concerned but pray it all is good and they can do them so she can see better again. Did a small amount for mom and then just goofed off.
Tuesday came and it was overcast with falling barometer and forecast of snow. We are headed to moms eye appointment and then to target for some shopping etc. Well south east got much snow but none here or on the trip just wind and some the old snow blowing on the road in places. Moms eye seems okay for the cataract surgery and there is an appointment for the end of march to have the right eye done. Say some prayers for her and us please.
Wednesday came and the snow missed us. Spent most all day helping mom with washing and some cleaning up. Did some radio/computer things along with that and some work on church papers and organizing. Studied my LYF lesson for the evening and was the Elder for our Vesper service and then had the LYF group. Sent letters to all the LYF parents last week and still only had our faithful Paige show up for the class so that was discouraging that no one else came. I will not give up and pray the Holy spirit will move in the hearts of the youth and their parents so they will come and enjoy the fun fellowship we can have. Picked up some gym scooters and things to move pastors office while we carpet so will work on that tomorrow.
Thursday came and the temps are at 25 so not to bad out but do have some wind so that is chilly. Had some cereal for breakfast and some coffee and then checked in the ARMS net and worked on some paperwork. My Verse for today is Matthew 13:28-30. Dug out a bunch of my old western movies to maybe show for Senior and youth fellowship time at church. Roy Rogers, Cisco Kid and such are some of the movies to chose from. Went in to move pastors office for the carpet about 4 PM and we were done by 5 PM and all went well. Now just Carpet down Friday and then put it all back on Saturday.
Friday here and my verse for today is Numbers 6:22-27, and what wonderful verses those are. Checked into the ARMS net and started the work on the Soup for our soup supper tomorrow night after church. I am making Lentil soup as mom really likes it and will hopefully have some left over to freeze. We have moved the soup supper from Sunday afternoon to Saturday evening after Church service so hope that goes well as it is loads of fun. Just realized my weather station has the wrong time and date so not sure how that happened so the history will be incorrect for now. Reset most of the history so maybe should just pull the batteries and start over. Guess I will read the book. Did I say that out loud. Mom made some of her amazing rice broccoli dish for supper and I grilled some boneless chuck steak for supper and was that ever good. I guess we were craving good red meat.
Saturday is here and up early to get ready to put Pastors office back together. I reset the weather station yesterday so it will start all over with the history and it has some snow in the forecast so it is agreeing with the TV weatherman. As soon as it warms up out some I guess I should replace the batteries in both the roof unit and this one so it will keep it all in history. Have prepared all my cards for the month of march for birthdays, anniversaries at church so will get them in the mail today. I started that some time ago and it seems to have a good response. All we can do is keep trying. Well better get moving for the move so will be back after the movement. OK I am back but what did I just say. Well the office's are back together and all is well and have my Lintel soup going for the soup supper tonight. Have made cards and letters for all the delinquents for my part of the congregation so that is ready for mailing and pray they are well accepted. Mom & I are going to take a small nap and then its get ready for the church service and the soup supper.
Well the nap is done and the soup is going fine and had to separate it as there was too much for the crock pot so now it is in two of them with more water added. Sure hope it comes out okay. Went down to shave and clean up and when I came up it sure smelled good. Am Hungry. Got up to 32 today and still snow in the forecast but it is wall to wall sun and very pretty out so, so much for the snow. Got a picture of our little Sarah and her fingernails she did from the ones Mema gave her and that sure is cute. She had them done in a salon there at home I guess so they are nice. Thanks for the pictures kids.
Soup supper went well and had a large turn out so was very pleased with that. There were 23 different soups we could try and I ate to much as usual. I brought 4 of them home for mom to sample also so she got some along with my lentil soup. Well I better get posted so God Bless Be Good Do Right Love papa, Dad, Brother, Cousin, Uncle and all Lew.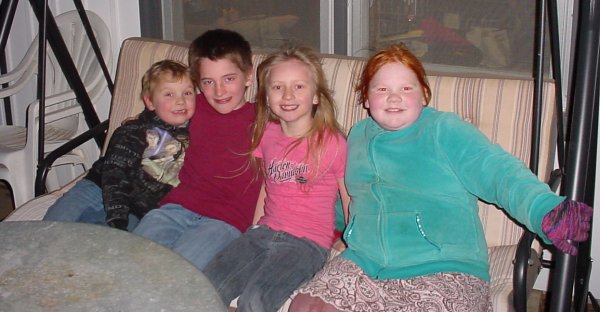 24 February 2013
Oh My four of my little ones. From Left to right Lucas and Cody my little buddy's then my peanut Caitlin and my little Love Sarah. Fun times with lots of snuggles and hugs. These were Sunday last and we had a fun time.
Monday arrived with some chill in the air and a storm is on the way the weatherman says. Checked in the ARMS net and worked on an intermittent noise in my Ham radio. Turns out it is a noise from the power supply for the Microtek computer monitor. Must be something loose but will have to break it to get it apart enough to see what it is. Will just wait for now. Rather a do nothing day and did not catch any of the Swan guys on. Did some Emails and some updates and that was about it.
Tuesday came in cold and windy with a promise of a big storm on the way for Thursday according to the weather man with about 10 inches of snow and 40 to 50 MPH winds. Checked in the ARMS net and then took the computer in for the new graphics card and some shopping. Tested and worked with the Graphics card and it is a mess. It must use some of the hard drive as it's ram and storage as there is always 7 Gig fragmented and it will not defrag. Oh Bother. The other card had 30 meg of on board memory and its own storage and worked really well and that is why I bought it for the graphics abilities. Will run it back again and tell them if that is how it is I don't want it, I want the old one back or one like it. Why is everything with technology such a bother and seldom works. How in the world did we every get satellites in space or walk on the moon? I have old ham equipment that can outperform all this junk and I built many computers in the past that lasted forever but had to upgrade because the software changed to much. Lets face it, it is about how much money they can rip off from us rather than making something that works or is dependable.
Wednesday came and finished the youth letter to the LYF parents and printed for mailing. Did the Vesper service as elder and the Sr. LYF and then home for some TV with mom. Did some work on the computer and then off to bed.
Thursday arrived and Checked in the arms net and then to town for some items needed before the big storm and sent the youth letters out. The snow started about 3:25 so we will see how much we get. Well 2 hours into the prediction and the snow has really let up with maybe 1/2 inch so far but they say it will go till noon tomorrow so could get a lot yet. # hours and some more snow coming so we will see. Doing much work on the ARMS member list so I can have it in Excel and be able to monitor easy and make changes to it.
Friday came and went and did not do much with it. Mom was sort of under the weather with stuffy head and not feeling well. Worked some on the computer but can't figure out the defrag setup with the new graphics card so will take it back in to find out why it works the way it does. The big snow storm did not amount to much as the weatherman predicted but we did get about 6 inches of snow. There was no wind and no drifting and not the 12 inches they called for so it was okay all in all. We needed the moisture. I went to the church early in the morning to clear the walks but they were done so went back and got the snow blower from home and cleared walks at the rental. Then went back and did all the touch up stuff at the church.
Saturday was a bummer day for doing things as mom was not feeling good and I just vegged and did radio things most of the day. I took some gifts to Heather for her birthday and seen our little Faith in her musical Cinderella. She did a really good job and has a very pretty voice. She needed to have a bigger part cause she does well. Guess I better get post and move along for church as I slept in some this morning. God Bless Be Good Do Right Love Papa, Dad, Brother, Cousin, Uncle and all Lew.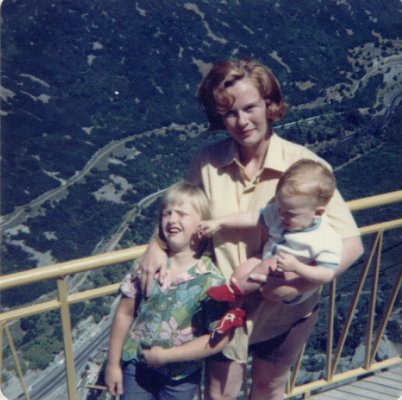 17 February 2013
Oh my I think this is yesterday or maybe a week ago, time is so confusing. Top of Bridal Veils falls on the tram and what a trip. If you look just off Tammy's right elbow and some lower and see the two light spots, that is our car and camper along the road. What a trip that was, camping, wigwam making, many wonderful sights to see and our new baby boy Matt. Headed for Iowa to start my new Job in recruiting. What a wonderful life we have have.
Monday is here and it is 26 degrees out with much wind. Checked in the ARMS net and started the work on some elder issues that concern me. The grandkids went home yesterday and we are pooped but it was a great time and they were just wonderful. Mom slept in as she wore herself out working and playing with them. Sarah left her purse here so that will be awhile I guess so hope she don't need it right away. Had some breakfast and cleaned out the small bedroom where the kids were for mom and it should be good for her to sort and get rid of more things. Went to town for some groceries and it was a full day along with out pc crashed for no good reason. On the laptop while it is in the shop.
Tuesday here and checked in the ARMS net and then to church to visit with the pastor and see about a funeral I need to elder at. Picked up the rest of the groceries and then Home and our little Mel came over with Ellie and my is she ever growing. What a little precious and mother is doing good it appears so we are proud. She is just about ready to crawl and that is fun to watch but you can see the frustration when she wants to move forward to get something but can't quite figure it out yet. In due time and maybe she will just get up and walk and not crawl at all. Got shaved and cleaned up to go the viewing for Randy and then when I drained the sink it plugged up so will have fun when I get home getting that open. We will eat out after the vigil and then home for that and may just leave it till the morning after putting some drain cleaner down it. Oh Bother!!
Wednesday and managed the funeral okay but they are not one of my favorite things to elder. There was a huge crowd. After getting home and some lunch I unclogged the drain and was that a mess. Had to tear the trap apart and then use a pressure hose to get it cleared out. Looks like a high today of 53 degrees so far so what a great temp and day with sun all day. Went to the Ash Wednesday service and to the youth lasagna supper afterwards. 3 of the Sr. LYF were there to help out of the 28 we have. There was a whole slew of the Jr. LYF to do there part so that was good to see.
Thursday here and checked in the ARMS net with many nice signals this morning so that was good for a change. Started work on and LYF letter for mail out and a report for the Council meeting tonight. Busy day but got them all done, made mom and Valentine card, so Happy Valentine's day to all our special loves, completed the youth letter and the elders report and then attended the council meeting and picked us up some drinks from Mc Donald's and home. Picked up the computer on the way into town as it had the main board crash and being only 1 year old it was under warranty so that all worked.
Friday here and we had a low of 12 degrees but is warming up with lots of sunshine so it is a very pretty day. Oh my so the computer has a techy video card I wanted for all the graphics I do and the fan on that is going out also under warranty but about 1 year is all things last anymore. What next. The 1953 Rambler is going great. Hee Hee. Running on the onboard video card which is not much. Everyone get ready as the kids trying to change lot lines with lies and incorrect statements and action and crooked lawyers gave up when we decided to take them to court and sue for damages so I will put the fence where I want and if they don't like it they can get a survey and have us move the fence. Anyhow we will be doing the fence this spring sometime along with some tree cleanup and planting so will really need everyone's help. I will let you know for sure but am thinking April sometime.
Saturday arrived and was a decent day in the 30's and did some town things. Mom was not feeling well so she slept in so I checked in the ARMS net, worked on the ARMS member list for the web page, watered the birds, helped Ryan our neighbor with an old John Deere he is working on with a stuck engine. No luck getting loose so far but we did get the gas and filters and lines cleaned out. He put some wd40 in the cylinders and will let that set a day or two to see if we can get it loose that way. Mom and I had oyster stew for supper and was that ever good but I may eaten to much so hope I don't get sick as it is very rich. Fired up the Old Rambler today and it really started and ran great so it is fine yet. Hope to do some work on it this spring also so it is good for long road trips and is able tow a trailer. The front end is not good for any long trips stuff just short trips around the area so want to get that going if I can. Then I can use it for some parades and float towing etc and even some small excursions. It is such a fun little car with many great memories from days past. Well not actually this very one but it is the same make, model and year of the Two we had before. Well enough of the rattling on and on so better post and move along. God Bless Be Good Do Right Love Papa, Dad, Brother, Cousin, Uncle and all Lew.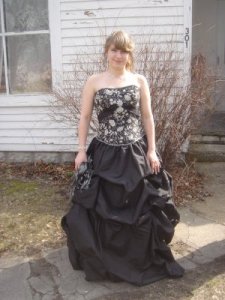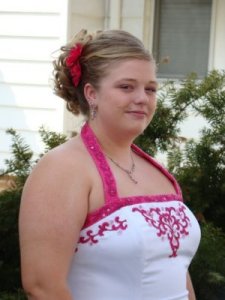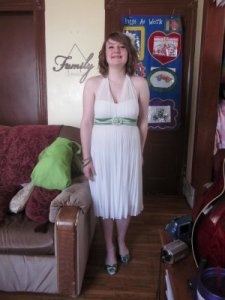 10 February 2013
Oh My 3 more of my little loves and such a big girls now. How pretty and where has the time went? Sunday last was a very busy day as snow clearing at church was at 6 AM then home to change for church and bible class then groceries and home and put them away. Helped mom some and took a small nap together and then the Heathkit net followed by the Swan net and then a long QSO with an old ham buddy I had not heard for some years. Mom made some amazing stuffed peppers and yams for supper and I ate to much and then just some TV. Did try the old XP computer and then remembered why we stopped using it, the main board was intermittently goofy. Oh Bother.
Monday came and mom was still not 100% but feeling better so that was helpful. We put the electric blanket on the Bed for MOM, yes for mom Hee Hee. She has been feeling cold she said but I was doing fine. Hope it was just the flu as she ran it some but then turned it off. Spent time on the ham set and then on some of my studies for church and mom did some pork steaks for supper and that was good. She is working very hard on getting things cleared out and gone and the progress is coming along nicely.
Tuesday here and the temps are in the lower 40's so it is really nice out. We had French toast and eggs for Breakfast/Lunch and I did the ARMS net and then to town for some groceries and supplies and home to work on some smoke detectors I go. Mom has been worried about fire so I got 4 battery ones that are all linked wirelessly so if one goes off they all go off. I feel pretty good about that so it should help if we ever need them. I left the old smoke detector and carbon monoxide detectors in place also so should be covered pretty good. Did some prep work for our elders meeting tonight so pray that goes well.
It went well and is now Wednesday and mom and I went through my LYF lesson for tonight and that was fun. Went to town for some supplies and stuff and checked in early to the ARMS net. The high was 47 degrees and that was warm for February. Did some work on a picture for the little neighbor girl as she was in the newspaper for some school stuff so scanned and formatted and printed a couple pictures for her. We both slept in some and it seems that is becoming a habit for me. Worked a bunch on a list to call and visit to add some elders to our group to help lighten the load and allow us to get more accomplished. LYF went well but still just Paige my faithful member. Started working on a call for all the LYF parents to see if I can get them coming and get some fun started.
Thursday came and we went to moms eye appointment for the retina surgery and the findings were great. They set her up for a check for cataract surgery and they are not sure of the right eye as the retina is not healed 100% yet and should improve greatly but when they do the right it should go back to 20/20 according to the tests so far. We had lunch at Perkins where I ate way to much and then had a Fudge brownie supreme for desert and was sick some that evening. After the meal we went to and animal shelter and looked for a dog but mom decided to wait. There was a cute sort of mix dog called Scooby we almost got and a very small Chihuahua/pincher mix I think but I could not see Chihuahua in it but the pincher was very evident and it was 3 months old and about 3 Lbs. It would not be big and was so cute but was probably to small but I liked that one. We will keep looking if mom wants but not sure we need a dog but mom really wants one that is fine. Home late and went and helped a friend with a chair for the retina surgery he had then home for some supper and off to bed as I was beat after a 14 hour day.
Friday came and I slept in and then checked in the ARMS net and then helped mom some with the clean up for our Little love Sarah and our little man Lucas to come spend the weekend. Was really sick in the morning but by the time I had to pick them up I was better so that was nice. Had to put one of the seats back in the van to pick them up and that was trying but I made it and picked them up on time. Did some snacks an milk and some TV when they got here and then off to play with some of the toys we have before supper. Am doing some pics so hope I can set up a few shots of the visit for fun. Mom and I did a throw together supper with many different things along with some olives, pickles etc and some milk. Hope it is all liked. we watched a couple movies and then off to bed.
Saturday morning and I was up for Table talk so was quiet to let mom get a little more sleep. The kids are still asleep and we have breakfast at the church so just called mom so she could be awake if the kids get up. Opps kids are up so mom and I had coffee and they laid down in our bed for some TV while I went to church. Picked up some groceries afterwards and then home and got ready for some lunch. Made some pizza with a pickle spear and pudding for lunch and then some rest with a movie. Then Mema and the kids started on some bird food they were making and that was a sight with peanut butter all over and bird seed stuck in toilet paper rolls and pine cones and it was fun. We started some cornbread and chili for supper and it has been a full day. Maybe a little TV and then to bed early and a shave a clean up for me for church in the morning.
What a busy week this has been so better get posted and get moving as we have some kids to get going and that has not been here at our house for some time now. God Bless Be Good Do Right Love Papa, Dad, Brother, Cousin, Uncle and all Lew.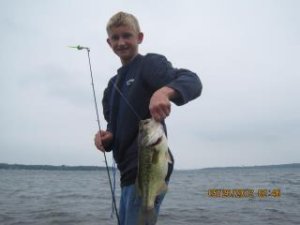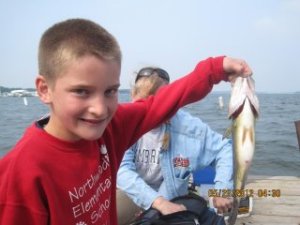 3 February 2013
Two more of my precious ones my little man Sean and My little buddy Cody, hope those fish tasted good. Love you guys bunches. Sunday last I did not finish church as we just got started and my hands started to shake and my fingers turned blue and I could not stop them. I asked one of the fellows to take over and I went home and spent most of the day resting. Mom took great care of me and all my vitals checked good so this confuses me some.
Monday and all vitals good and mom really took good care of me again and I am feeling better so guess it was just some of the flu bug along with the depression over our world and the sad direction it is heading. Those things really take a toll on me I guess.
Tuesday here and still all okay but am really tired as I did not sleep well. Seen our Lawyer yesterday about the neighbor as they have still not removed the Affidavit of possession from our title and are not going to so guess it is to court. Some days I just don not get it. That and the world view and the youth group and all just wears me out. Mom has been a Godsend and is so helpful during this time of stress that I am so thankful for her grace and understanding. Sent and Email to the Boy Scouts Of America telling them what I think of there following the trail of the abominable and would tell all I could to leave them unless they do what is MORALLY RIGHT as there pledge says and then posted to face book also for all the good any of that may do. We need prayers without ceasing for our world today!
Checked in the ARMS net both days and that was good. Also checked into the Swan user net on Sunday and had a good visit there with some old friends and even got into the Heathkit net just before. One of the guys was working on an antenna that I sent him the plans for. Fun Times. Mom is doing some pork chops for dinner so that should be good.
Wednesday is here and was up early to go to town to move snow at the church. Got that finished and then check in the ARMS net and took a little nap. Can't go like I used to I guess. Had some leftover pork chop for lunch and that was good. Had one at LYF so am getting depressed over that but still will be going on. May be sending out a letter for the parents to see where that gets us.
Thursday and mom now is down with whatever I had and her back is bothering her. Got stuff from town and did dishes and just care of mom most of the day. Fed the birds and checked the fish and all was well there. Temps have been below zero over night and just getting barely above during the daytime so has been pretty chilly.
Friday and mom is still not well so just did the town stuff, picked up rent and paid bills and then looked after mom some. Did dishes and just goofed around. Checked into the ARMS net but the ham bands are really in bad shape so not many contacts there. Had some relays so I did get in. Did some computer work but if you can do not get Windows 7 it is just junk and that gives it a great big benefit. May just look at going back to XP on the old computer as it was amazing. Nothing works in 7 and it is slower than molasses pouring from a jar in the dead of winter.
Saturday is here and mom still not well. Got her another blanket and tucked her in as she said she is cold. Hope this all passes soon as it worries me when she is sick. Checked in the net but the ham bands are still not well so can't wait for that to improve. Will need to get through all this crummy weather we are having for that to happen. I made us some supper of BBQ chicken and a tuna casserole and it came out pretty good. We watched some TV and then off to bed as snow is in the forecast and I may need to get up early to clear walks at church if we get much.
We got much snow so was in to clear walks then home and back for church and then Bible class and then picked up some groceries and back home. Better get this posted as I am tired and it feels like nap time. God Bless Be Good Do Right Love Papa, Dad, Brother, Cousin, Uncle and all Lew.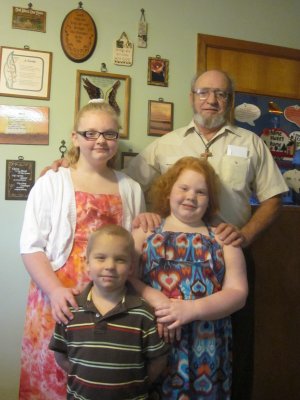 27 January 2013
More Of Papa's Little loves and are they all dressed up so pretty. Sunday afternoon last the snow started and had to get to the church in the afternoon to clear that out before Monday morning. Did I really volunteer for that. Got that snow done but it kept it up so was up early to check it on Monday. One of the other fellows did it so that was nice. Sunday evening I was feeling very funny and not normal so decided to check the blood pressure and my temp. Blood pressure was way up for me at 166/89 and a pulse of 100. My temp was 100.9 degrees so was not good. I took about 1/3 of an aspirin and the blood pressure came down and it has been a steady drop since then. Temp is down to 88.9 and my pressure is at 120/60 with a pulse of 74. Pulse is a little high for me but okay. Not sure what that was all about. Will keep a check on it for awhile.
Monday is here and am really wore out today so been doing a lot of resting. Think the fever etc sort of did me in. Did nothing Monday, Tuesday and Wednesday I did not even get the garbage out. I did get some better so was able to go to my LYF group but when I came back I did nothing and still not so well. The temperature went back up but the blood pressure was okay so maybe it is the flu. A real week of nothing as I spent most of it in bed and then was Elder for both Saturday and Sunday.
It is Sunday and now we are having freezing rain but the temp is at 32 degrees so may not be to serious. Not much more to journal now so better post and get going for church. God Bless Be Good Do Right Love Papa, Dad, Brother, Cousin, Uncle and all Lew.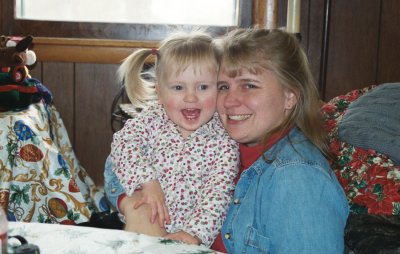 20 January 2013
Well lets try this again. Two of papas girls in the picture and would you look at those pretty smiles. I had this all started and when I opened it this morning it came out as all binary junk so not sure what happened there but it all looks like html code or swearing in the cartoons. Wait mom used the computer so who knows what she did. Hee Hee. At any rate it has been a very busy week. Kids for the LYF were two there even after all the cards they got and the pizza and movies night so not sure what to do next. Checked in the ARMS net most of the week and that was fun.
Had leak under the sink in the kitchen and turns out it was the washer in the hose sprayer connections. I figured this out after I purchased a new fixture and pulled the old one out. What a job that was but Tammy needs one so here is a $60.00 fixture for her and just needs a washer replaced in the hose connection to the fixture. When did they make the area under the sink so small. I finally got it done but was about 2 hours to finish what 15 or 20 years ago would have been a 30 min job with a coffee break included. Go figure how does that work.
Been sort of under the weather this week but was on the go a lot. Ran Mom to Tammy's to help her out but I came home as I needed to be here to support pastor for the midweek midterm meetings. I really missed her bunches. Went back to get her Thursday and then the trip home the same day was a long day for me. Mom & I just goofed off on Friday.
Had to get up early on Saturday for Table Talk and was not feeling the best but went anyhow. It was fun as we learned about other religious beliefs and there teachings. My oh my I am not sure where they can come up with all that stuff. It sure does reinforce my beliefs in the bible.
The week has been very warm for January but is going to get cold tonight they forecast so we will see. They are saying it will be frigid at 20 Degrees with some wind. Wait a minute we are in Iowa and that is a warm day for January.
I mailed the calendar I made to Matt and family since we have not seen them yet and pray all is okay with them and work. Sure missing all my little loves there, my little man, my little buddy, and my peanut.
I got the list of the members of the ARMS group and will need to study that and may put it on the excel spreadsheet or something so I can use it fast during the net. Have done some work on the site and all is coming along fine for now. It has turned into some time to do but should work out okay in awhile. Maybe I just bite off more than I can chew. The ARMS group is a fun group and we get to share in Christian fellowship so that is good. Am meeting many good people anyway.
The day is getting late and it is Saturday so need to get ready for Saturday church and the Congregation fellowship tonight. Hope we have very many that turn up and share in all the games for Game Night in the fellowship hall. I am praying the Lord moves us all to get back to the church and the way it should be to share the Christian fellowship and defend his faith in today's downward spiral world.
It was a great night and wonderful fellowship with about 40 people there so that was fun. Many were the young so that helped. I played some sorry, and some pictionary and the games were fun, and we had pizza and a small devotion so had a good time. It ran for about 2 1/2 hours so it was lasting a long time also.
Well the journal lasted once more with mom on the computer so better post before I lose it again. Hee Hee!. God Bless Be Good Do Right Love Papa, Dad, Brother, Cousin, Uncle and all Lew.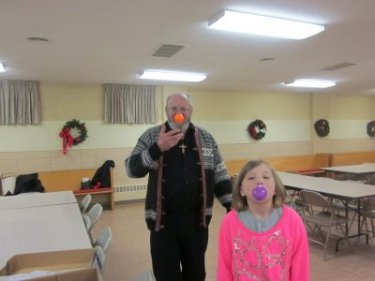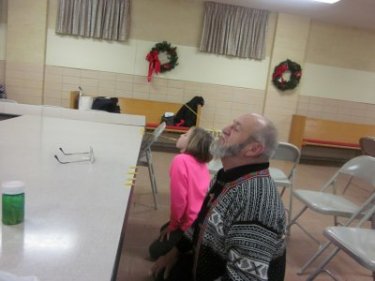 13 January 2013
New years eve and a fun time was had by all. About 12 adults and one little girl showed up for the New Years Eve fellowship and most of the adults went off to a table and played Dominos. Mom, I and the little girls mom decided to do some minute to win it stuff and that was fun and she had a riot with moms grab it machine and we ended up with about $3.00 for the youth group through that. Her name is Dayna and she won the spoon/egg race and I won the spaghetti/noodle race.
Got the tree decorations in the attic and started the outside lights coming down and that was fun as some were froze in the snow. The rod that held the tree will have to come out in spring as it is froze in the ground. Although it will be very warm today and tomorrow so may get it out then. Any way the ground ones are in and all melted off and stored in there containers so just have the roof ones and then they go in the attic also.
Monday and Tuesday checked in the ARMS net and worked on the web page some and it is about set up right now just need to start contacts to update much info. It is fun but some work. Thank goodness Dale did all the hard work writing the html codes and all so that makes it easier for the editor I have to update so I don't have to write code. Snow has started to melt some and now they are saying rain by the end of the week with temps close to 50. Did I leave Iowa.
Wednesday had youth group again and just 3 this time so am getting frustrated with all that. We had a good time though and the lesson went well and we covered many formal and personal worldviews. It can really open your eyes on defending our faith and beliefs.
Thursday had a morning funeral as elder and then worked around the house, hung up clothes, moved things for mom and we took a nap. Set up some more on the ARMS web site and it is not going like it should but looks nice so it will do till I figure out the HTML problem there. In the evening had LYF youth Board meeting and then church council and the day was full. Mom made some chicken for supper and that sure was good. We watched a little TV and off to bed.
Friday came in with some rain and we had 9/100's of an inch and getting very warm for January and really covered with fog. Was up very early and started some rearranging downstairs but need mom there as it does not fit like it used to. I think we had a smaller couch when we had it the way I am trying to do it. Oh Bother! Checked in the ARMS net but the fog has the band very dead. Had some eggs for breakfast and they did not agree with me so maybe eggs are out for now.
Got all the lights and decorations off the outside and packed them up and they are now stored away for another year. Even got the post for the tree out as the temp was warm enough to allow it to be pulled out. So far the high has been 49 degrees for today, but a cool snap is coming we are told. cleaned and vacuumed some and I am wore out. That wasn't very nice for somebody because when I was sleeping one night they sneaked in and traded this old body for my good one. Hee Hee! Kids are coming over for supper and I am grilling some steaks and mom is making special stuff but I can't say because it is a secret. Wait by the time you read this it will over and no longer a secret so Ok Ok I don't know what it is. Finished up the dishes for mom and then got the steaks ready for the grill so when the kids get here it is a go.
Saturday morning and the kids and Friday supper and games was fun and just a good old fashioned visit. Good times. Worked on the final Usher draft items and sent to the church secretary for distribution. Worked on the LYF presentation for this next week and will use some worldview video's from the internet and will supply some pizza from Casey's and some sort of drink. I rearranged the youth room some so we could get a table in to study at and still roll in the TV to watch the presentations. Have I taken on more than I should. Sure is busy but fun. Will be mailing out some post carts Monday to encourage more youth to come Wednesday to LYF and Saturday for the youth fellowship games. The week has been hectic so better sign off and post so God Bless Be Good Do Right Love Papa, Dad, Brother, Cousin, Uncle and all Lew.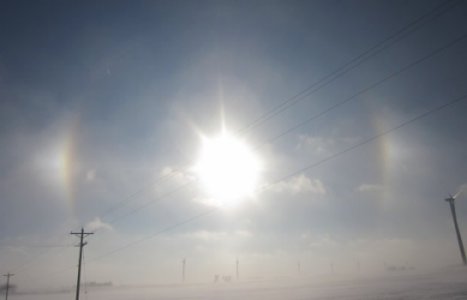 6 January 2013
We captured some sun dogs on a trip from LeMars to Carroll and what a sight but to bad the electric wires were in the way. It was a very wintry storm and the drive was slow but fun and very special when we can see some of our Lords glory in the sky. Well I made the journal simple and uncluttered some and here we are ready for 2013 so how did we get here so fast. The day finally got to 37 Degrees but then the wind started so it was rather chilly with the wind chill. I fixed one of mom's game machine's called grab it for tomorrow nights fellowship at the church and will take some others maybe if I can find them. Mom and I are greeters for the service and we also have some minute to win it game things to do if wanted. I hope it is fun and good fellowship for us all. Really cool today at 19 degrees with a wind chill of 5 degrees. Pastor asked if I wanted to Elder a funeral but I said not yet as I am not sure if I could get through one. We have posted the new calendars and updated moms eye doctor appointments etc so hope that is okay and she can get some new glasses then that may help.
The greeting went well and we had a fun time at the fellowship and then mom and I went to Wal-Mart for some items she wanted and we made it home in time to see the ball drop and welcome in the new year. 2012 is over and we avoided the falling off the cliff so all is well. I think we should fall over the cliff and let the natural order of things take place and right the problems we have made for ourselves.
Tuesday is here and I really slept in late, did not get up till almost 9:30 so must have been tired. Got many of the things started for the new year like the new journal, new ham log book, files organized and so on so it was a good day. Did some flat iron steaks with fried potatoes and green beans for supper and then just watched some TV. The steaks were done on mom's net griddle on the stove and that worked really nice. Finished some Christmas cards to include in the calendars when I mail them out since I missed the family Christmas gathering. Yes they are late but I am older now so am some slower. Checked in the ARMS net and Shared Genesis 1:1-5.
Wednesday morning and all is bright and clear and the overnight was 6 Degrees and we are now at 11 degrees with a prediction of snow. Ordered some ink I need and studying for tonight's LYF group class and the radio is warming up for the ARMS net at 9AM. No youth showed up for LYF so I believe I got the night wrong for after Christmas break.
Thursday here and went to town early to clear walks at the church as we have a funeral today. Walks and drives are clear now and even got the parsonage front walk cleared. temperature is rather cold but bearable out of the wind. Checked in the ARMS net and did some birthday cards for the LYF and Elder family members. Got the garbage and recycling out since it was a day late because of the New Years Day holiday.
Friday and Saturday flew by and the wind started to blow so it was chilly out. Wind chills of 10 to 27 below and a few flurries. Checked in the ARMS net both days and I am now the Webmaster for the ARMS fellowship web site. That sure happened fast but it is fun and taking some work cleaning up old links etc not working any more. Have dressed it up some and we are good to go. It is www.qsl.net/arms/ if you want to check it out as it was very plain so added backgrounds and many things along with the clean up. Work in progress.
We got the Christmas tree down and all the decorations packed up so now just to put them in the attic. So sad another season of our Lords birth is over. Still have the outside lights running and need to get them down but will wait till this week as it will be in the 40's they claim. Well I better get moving and post as church time is fast approaching. God Bless Be Good Do Right Love Papa, Dad, Brother, Cousin, Uncle and all Lew.