U.S.A.F. Retired
NØCXY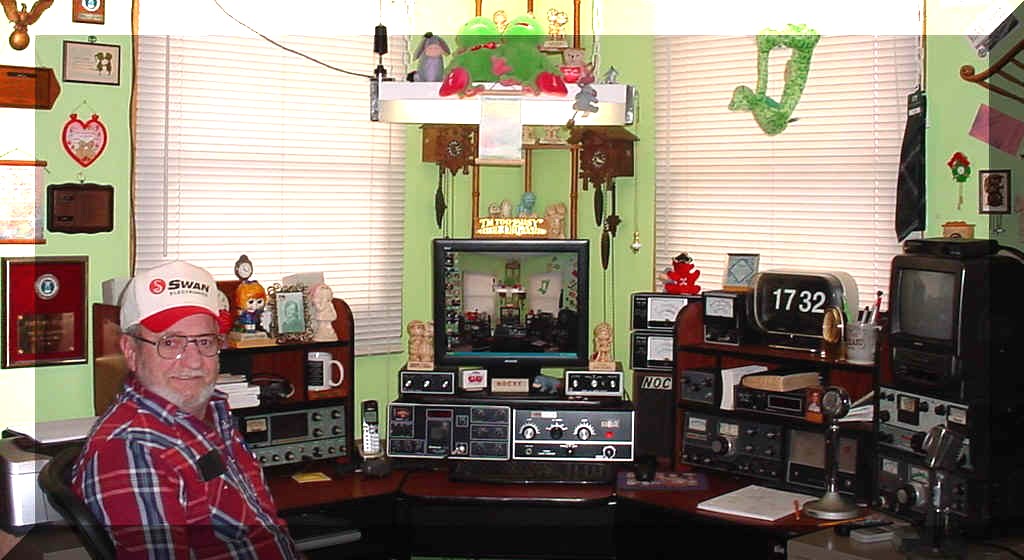 Sites that interest me

ARMS Christian Fellowship

QRZ Call Sign Lookup

Swan Yahoo Group

Swan Radio QSO room

Swan Trader Page

Coon Valley ARS

Radar Museum Pages

Air Forces Flyers Club
This is the Ham Shack of N0CXY my link to the world of amateur radio and associated sites that interest me.
My adventure to Amateur radio began many years before I ever received my ham ticket. Very early in Cub scouts my interest was sparked with the building of a crystal radio. By the time I was 11 or 12 years old I was totally fascinated with electrical stuff and one day when I hauled some old junk to our garbage pit on the farm I found an old AM radio that was all broken and the power cord was gone. I took it home and removed all the broken cabinet as it was one of those plastic ones of those days. After some glue on a torn speaker, replacing a tube, cleaning all the junk and dirt out of it, and putting a power cord on it I cut off and old lamp I plugged it in and it all lit up but got no stations. After some fiddling I discovered that the piece of cardboard with the wire wrapped on it was necessary to hear some stations. WOW I used that radio for some years as I was so proud and the electronic career was born. I did an old TV set from the neighbors and various other stuff and after graduation from High school I decided to enlist in the Air Force in electronics Early Warning Radar to learn how it all worked. After the schooling and at my first assignment in 1963 I managed to pass the code and test for the ham ticket and received my first call WAØPOG, followed by later calls WB7NKV, AK1KB Mars during a tour in Alaska, and finally NØCXY that I have to this day. I am a Swan tube radio nut and as you can see in my station picture and it's like the old saying goes If It Doesn't Glow Its Not A Radio. Not really as I want to add a solid state Swan FM FX-2, 2 meter radio for the ARES I am working on joining here in Iowa along with MARS and some PSK 31 to the station. My very first commercial radio was my Swan 240 you can see on the right just under the TV. The one under that is my 500C and just left then is my 350 and to the left then in the center under my monitor is my 350D and 1200-W and then on the left is my Swan 400 with the VFO just behind me. If you look around you will notice my various wattmeter's, phone patch, audio filters, digital dial, Microphones and accessories Including my Copal green light 24 hour clock which by the way is a mechanical clock and and stays to the second with the computer clock for months on end. Over the years I have worked many stations all over the world and helped in several emergencies and using many different home brew an commercial antennas have decided I prefer the vertical best and am using a Cushcraft R7 at this time roof mounted on a ten foot tripod about 40 feet in the air. It does not require radials and that makes it perfect. My second choice would be the driven element off and old Mosley TH-3 beam I salvaged from the side of the mountain at Cape Lisburne Alaska and tuned for use as rotate able dipole. I worked much of the world for a year there on that antenna. My two prize radios are my late model 240 and my early model 350. I can't count the times over the years that I have heard about the Swans drifting terribly but I guess I was lucky as I never had one that had drift problems after a 10 to 15 minute warm up. Thanks for visiting my shack and may you always have a warm wind at your back. 73's and God Bless. Lew N0CXY
If it doesn't glow its not a radio
My Radios
Swan 240, Swan 350, Swan 350 D, Swan 400 with Swan 420 VFO, Swan 500 C with the Swan 410 C VFO for split frequency operation, Swan 1200-W Cygnet linear amplifier, Swan ST-1 Antenna tuner and 2 Swan FM FX-2 2 meter radios
My Accessories
DD-76 digital dial, WM-1500 Watt meter, WM-2000 Watt meter, WM-3000 Peak Reading Watt meter, Swan Phone patch, Swan I.C. Audio Filter, Swan 117 XC Power supply, EICO 751 power supply, Shure 450 Microphone, WRL Sound Off SB-44 Microphone, Astatic D-104 Amplified Microphone, Swan Shure CM 4AB Microphone, Swan VX-2 VOX, Swan 22 B for running the external VFOs, Cushcraft R-7 vertical, and the Swantenna for mobile and portable operation.
Antenna Work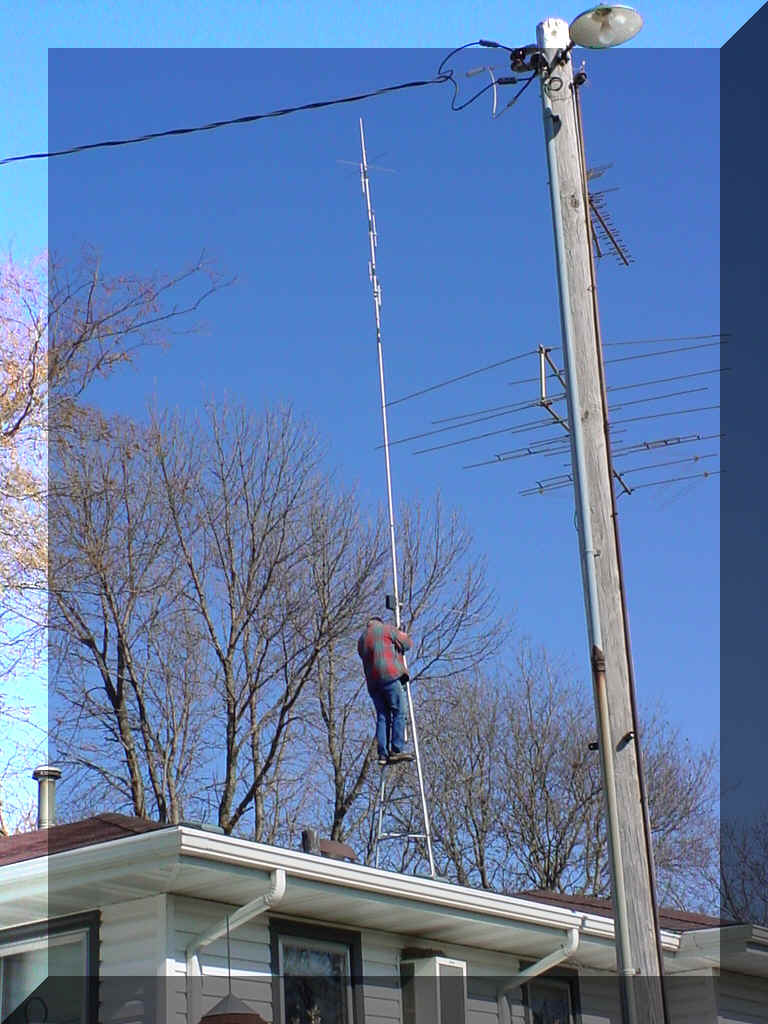 Portable Operation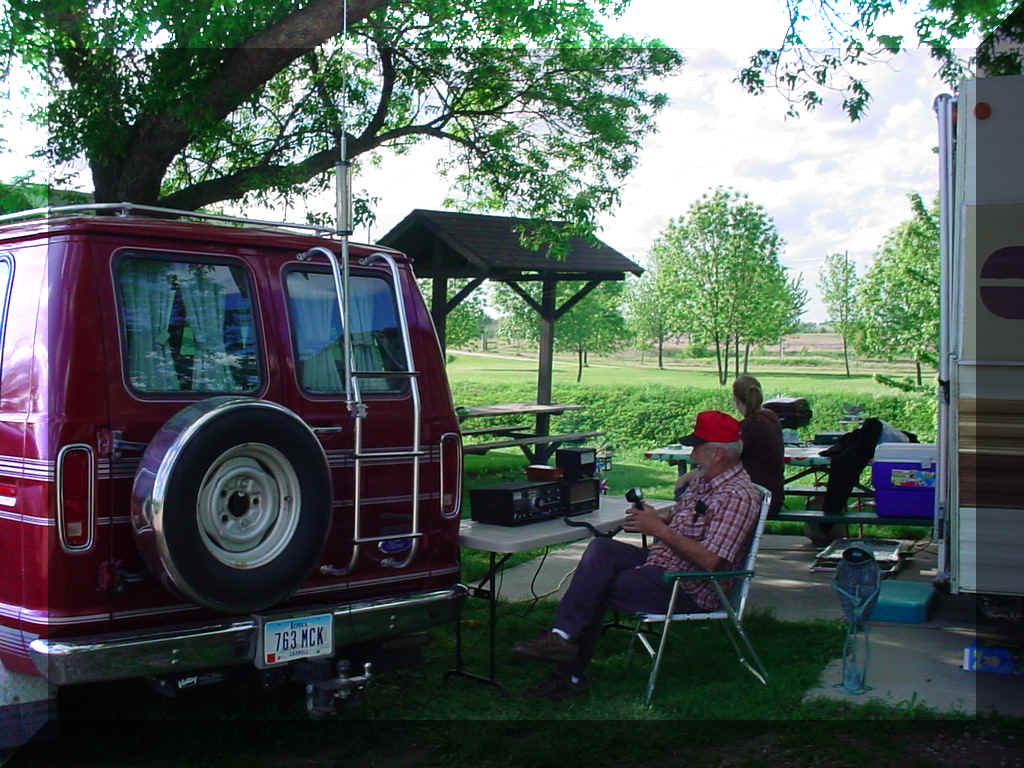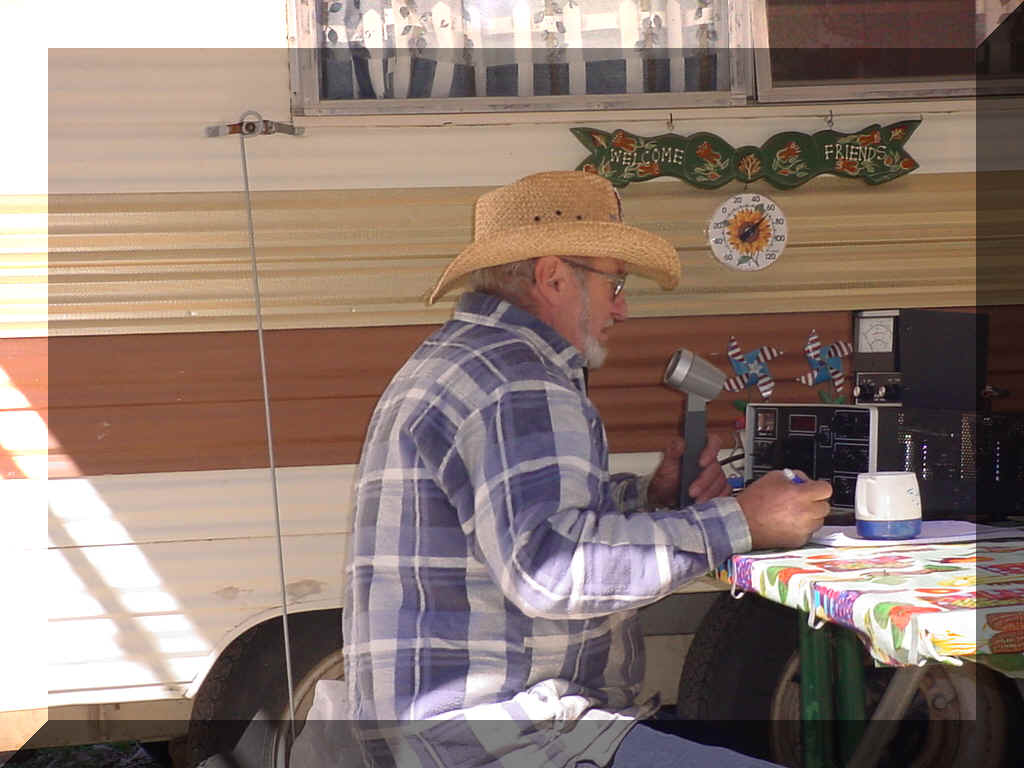 LeMars 2006 Springbrook 2007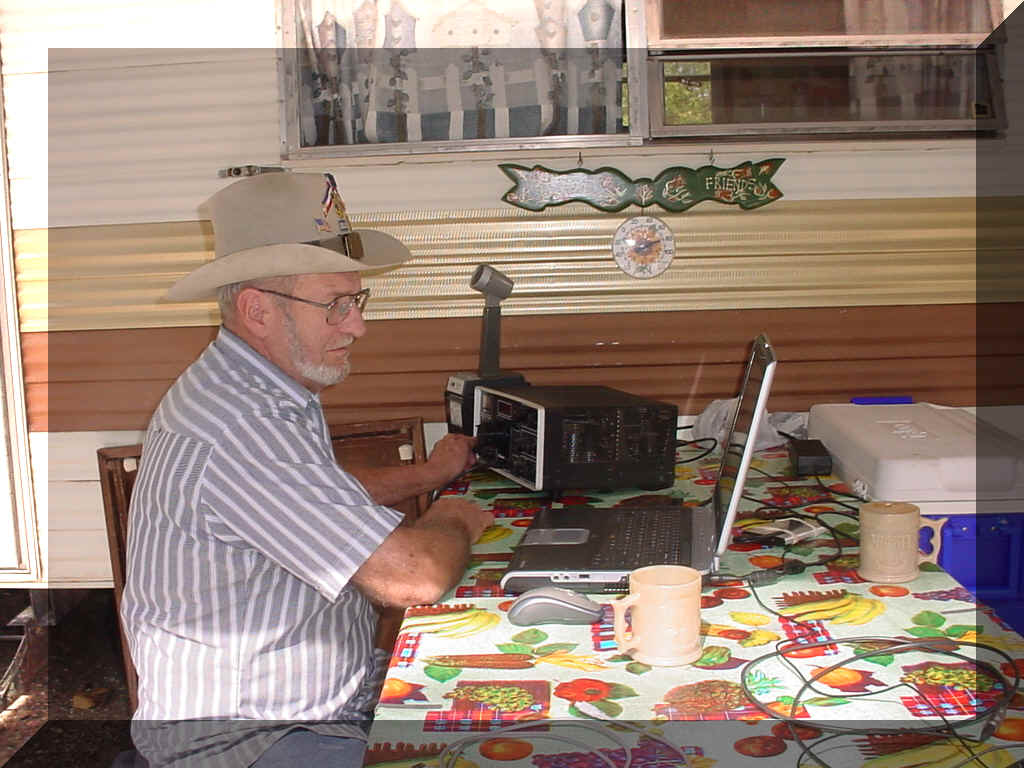 Springbrook 2008
HOME